An Inspired Collaboration Returns to Vancouver
From May 21-24, 2019, a buzz of activity surrounded our Professional Photography department, as students from our partner school University of Gloucestershire in Cheltenham, UK collaborated with ours to shoot photos for local business Mountain Equipment Co-Op. This was our 4th time pursuing this week-long venture as a joint student project.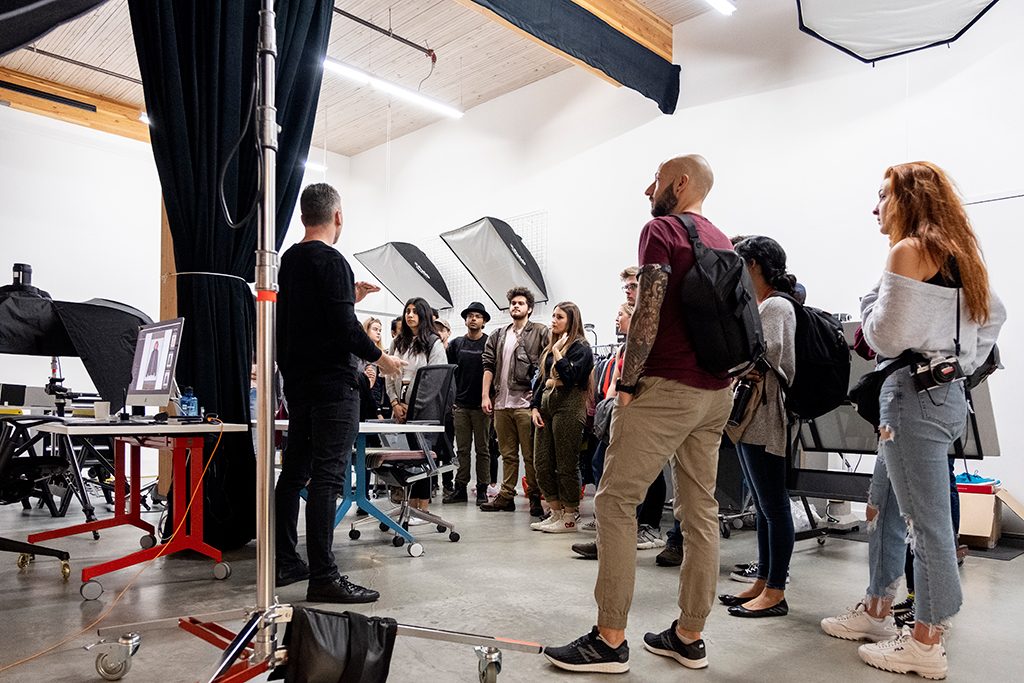 Originally launched in 2015, this annual project involves students in the Ed & Ad Photo Department at Gloucestershire travelling to Vancouver from the UK, along with their lead faculty Trudie Ballantyne and Grant Scott, to work with our students. Each year a local business serves as a collaborator on the project to provide a creative brief and guiding theme. In previous years, we have worked with Lululemon Athletica and VanCity Bank.
Day by Day – A Creative Adventure
Day 1: Creative Brief and Getting Started
Everyone met at MEC for a creative brief led by MEC's Brock Ellis and Fiona Cheng, and our program manager Jeff Bell, outlining the goals for the project. Students also enjoyed a tour of their in-house studio, where they create images for their sales and marketing teams. MEC generously provided gear and clothing to help fulfill the brief. Students from both schools were combined into small teams to work together, plan things out, and start shooting.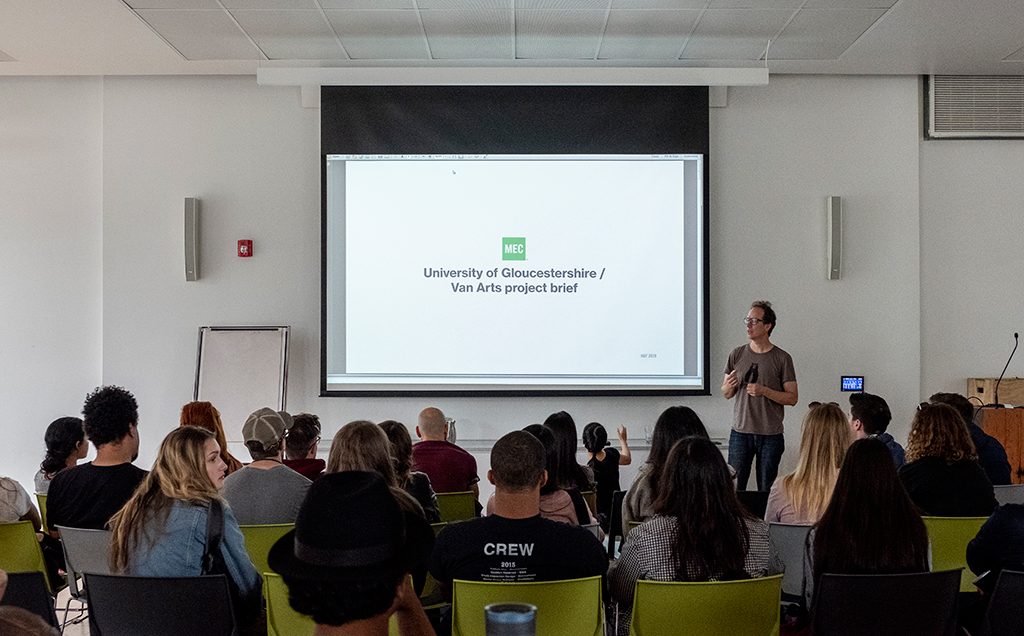 Day 2: Shooting the Photos
Student teams headed into the studio or out into the wilderness of Vancouver to capture the images for their project. As part of production, they were expected to obtain their own models, locations, and transportation under tight time constraints.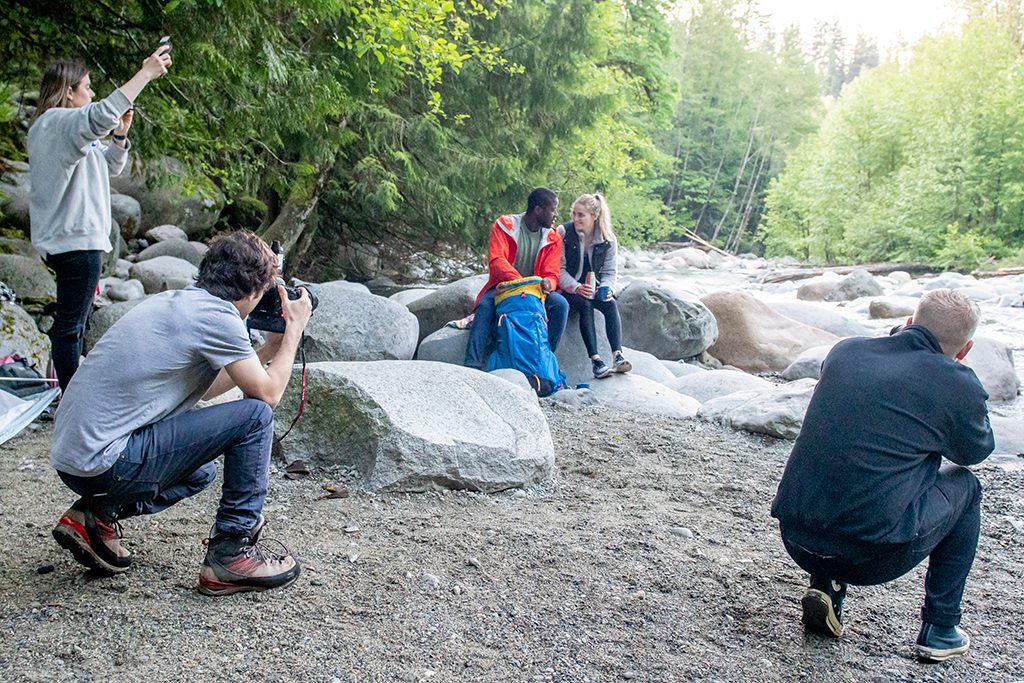 Day 3: Pitching the Results
Each team presented their photos to a panel of faculty from both colleges: Trudie, Grant, Jeff, and our Head of Photography Ian McGuffie, along with Fiona Cheng from MEC. Based on the feedback, they would select the best images to edit and prep for printing, or re-shoot if necessary.
Day 4: Hanging the Show
The final photos were submitted, printed, and presented in a gallery show for all to see and enjoy. A triumphant and fitting end to a week of relationship-building, team spirit and creative professionalism!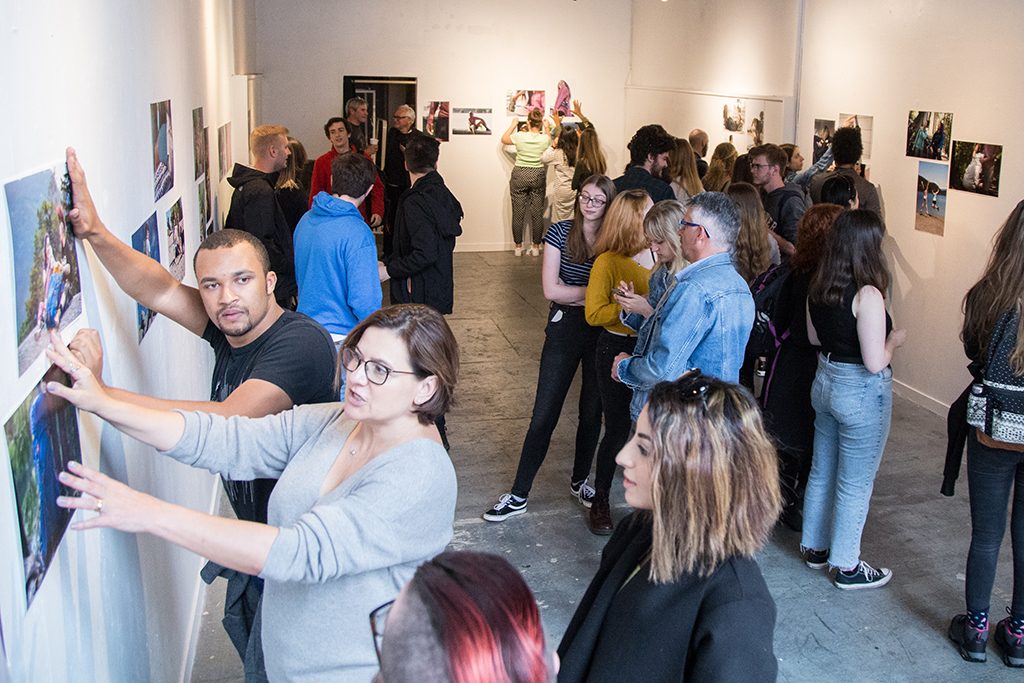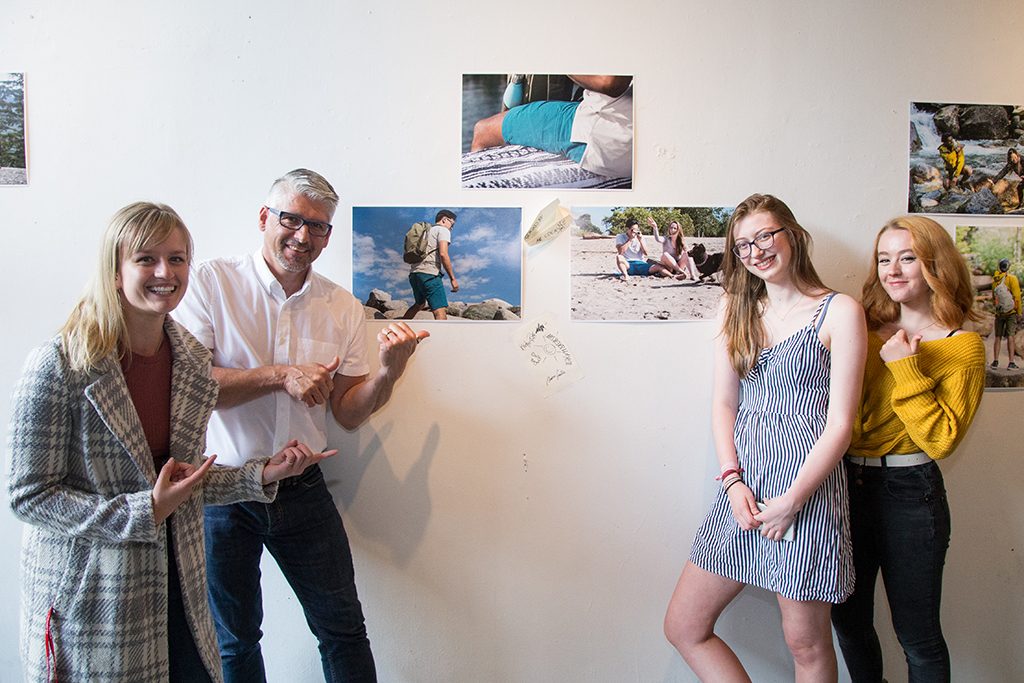 For more full coverage of the week, check out our Facebook Gallery and this video re-cap. Thanks to everyone who pulled together and made another successful project possible!
Check out our coverage of previous VanArts + U of G collaborations here: