We're Driven to See You Succeed!
Expect to learn at VanArts. Our programs transform hungry creative minds into the best in the industry. Gain the critical knowledge and internal confidence to take your career ambitions and rocket them into orbit. We'll help you go further and faster than you thought possible.
2D/3D Character Animation
Acting for Film & Television
Broadcasting & Online Media
Professional Photography
Game Art & Design
Visual Effects for Film & TV
Web Development & Interactive Design
See our part time courses
3 Great Reasons to Go to VanArts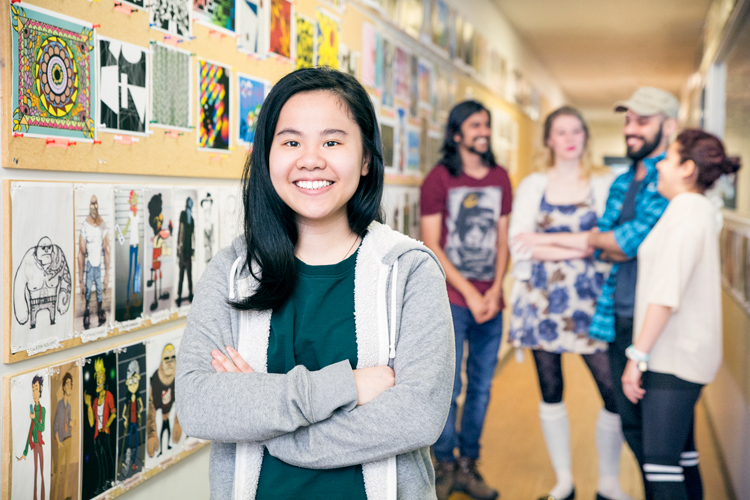 Now is the Time to Be an Artist
You have a dream. There is something creative inside of you, and you want to express it and earn a living from it. This is why you are here.
As you embark on your personal journey to become a master at your field of media arts, VanArts will provide guidance, mentorship and the chance to launch your creative career.
You will learn in the beautiful city of Vancouver, one of the world's largest creative hubs, from instructors that are experts in their professions. It will be a life-changing year filled with adventure, discovery, and hard work. When you need to re-charge your creative batteries, take a break from your classes with a stroll to the waterfront, just a short 5-minute walk from your classroom.
Be a part of our student body and then go on to live your dream. VanArts can show you how to do it.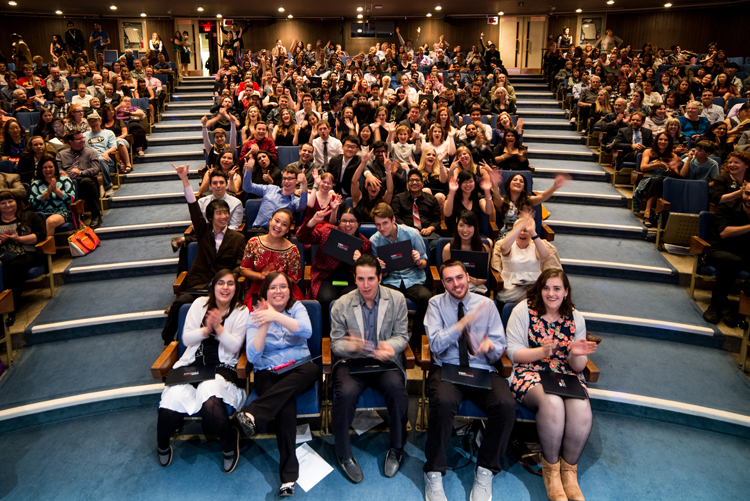 More than Two Decades of Student Success
Since 1995, VanArts has produced thousands of working actors, artists, game developers, digital designers and network broadcasters. We're proud to say that our school is consistently recognized as being in the top 10 international schools for industries we train for.
VanArts keeps a low ratio of students to instructors so you can maximize your classroom time. We also equip our facility with the latest software and equipment used by the industry to place you on the cutting edge.
Successful VanArts graduates from over the years have returned to share their stories and inspire the next generation of talent. We would love for you to be next.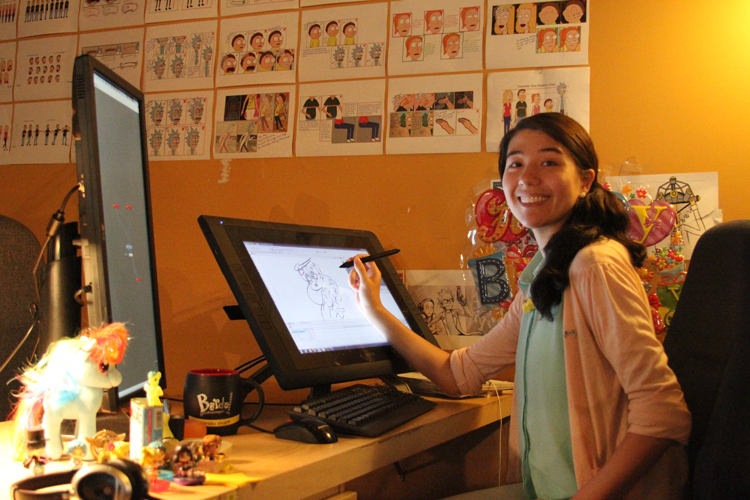 You Can Make This Your Living
A high percentage of our graduates find work in their chosen profession within six months from finishing school.  Creative jobs are in high demand and typically growing at a faster pace than traditional careers. The average salary is higher, and job satisfaction among workers is greater.
VanArts has an extensive network within Vancouver's creative industries (film, animation, video games, broadcasting, photography and digital media), which our students tap into when pursuing their own career paths. Our school is situated in the heart of downtown Vancouver, close to many well-known studios, and networking events happen frequently.
VanArts is here to help you stand apart from your competition, and be the best candidate for the job. It's common for companies to approach our students before graduation with job offers. Could you be next?
The Numbers Are In Your Favour:
40,000
Vancouver Jobs in Digital Entertainment & Interactive
90%
High Mark of Placement 6 Months from Graduation
8 of 10
# of Top Films in 2016 with VanArts Grad Credits