Program Duration
12 Months
Next Start Dates
March 11, 2019
September 3, 2019
March 9, 2020
September 8, 2020
VanArts' diploma program in Visual Effects for Film & Television is the leading destination for training in a rapidly growing and booming work force.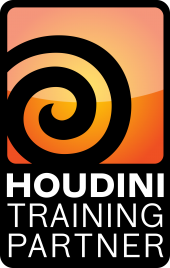 We have been recognized by SideFX Software as a certified Houdini Training Partner. In addition to HOUDINI, our Visual Effects program instructs students in other leading industry tools, such as MAYA and NUKE
Your journey as a visual effects artist at VanArts is simple: master the tools, specialize in achieving visual and technical quality, and produce a professional demo reel based on what studio supervisors and recruiters want to see.
PTIB Approved
This program has been approved by the Registrar of the Private Training Institutions Branch (PTIB) of the Ministry of Advanced Education, Skills and Training.
What You'll Learn
Term 1
VanArts' Visual Effects program is designed to familiarize you with the fundamentals of visual effects production. In the first 3-month term you will learn the basics of 3D Modeling, Animation & Rendering, 2D Image Manipulation & Compositing, and the history of visual effects techniques. The goal for Term 1 is to build a strong understanding of the building blocks of FX production as it applies to feature films, TV series or video games & cinematics.
3D Fundamentals Art Foundation Compositing 1 Photoshop 1 VFX History VFX Production 1
Term 2
During the second term you will begin to master the concepts and tools learned in Term 1, plus introductions to industry-standard software HOUDINI for dynamic visual effects. Intermediate FX topics such as Dynamic Simulations and Character Rigging will be studied with an emphasis on how and why things work the way they do. The goal for Term 2 is for you to understand the process of VFX production on an abstract level.
Compositing 2 Concept Development Houdini 1 Maya for VFX 1 Photoshop 2 VFX Production 2
Term 3
In Term 3, you begin "colouring outside the lines" as you are required to apply your skills in inventive and innovative ways to solve a variety of production requirements. Advanced topics such as Procedural Modeling and Destruction will emphasize creative solutions to complex production problems. You will also begin specializing in areas of particular interest for your final demo reel, and be introduced to Matte Painting. The goal for Term 3 is for you to demonstrate innovative and analytical thinking as well as artistic and technical expertise.
Intro to Python Scripting Compositing 3 Houdini 2 Matte Painting 1 Maya for VFX 2 Pre-production Shading for VFX 1 VFX Production 3 VFX Workshop
Term 4
The final term at VanArts is dedicated to the production of an industry grade demo reel for showing to potential employers. Working under the guidance of industry-pro faculty, you will create a showcase for your particular skills and talent and polish it using industry-standard softwares. Weeklies and tech support ensure the final quality of your reel, the most important asset and foundation for your entry into the industry.
Visit us on YouTube to view samples of student demo reels in VFX!
Compositing 4 Houdini 3 Matte Painting 2 Maya for VFX 3 Shading for VFX 2 VFX Production 4 VFX Weeklies
The Faculty
Wade Howie
Head of Visual Effects and Head of Game Art & Design
About
Wade Howie
Head of Visual Effects and Head of Game Art & Design
A pioneering artist in digital visual effects, Wade Howie's production career spanning 3 decades has included 12 years with George Lucas' Industrial Light and Magic as VFX Supervisor/Director, Head of Modelling and Animation, & Creative Director for animated TV and commercials.  His other roles include Art Director for games at Electronic Arts, on-set Supervisor for various CG/live action hybrid productions, and journeyman FX and lighting artist for film & TV.
His feature credits include Terminator 2, Hook, Star Trek VI, Jurassic Park, The Mask, Casper, The Wild, Watchmen, TRON:Legacy and The Thing. As well as training and mentoring new CG artists in industrial settings across Europe, US, Canada and Africa, Wade has worked as a college professor and consultant for new studios bringing CG artists online. Wade has also contributed at software development firms Alias Research Inc. (Maya) and Side Effects Software Inc. (Houdini), and has a background in traditional art and design as well as filmmaking. Wade has received many awards for the commercials he has supervised, Clio (Animation): Star Wars Pepsi (Marfalump), Clio (VFX): Dodge 1997 campaign, Animation Magazine Awards: Hefty GingerBread Man & Rhythms.com Data Dancers, and Prix Pixel/INA, CGX: Pepsi Japan Pepsiman campaign.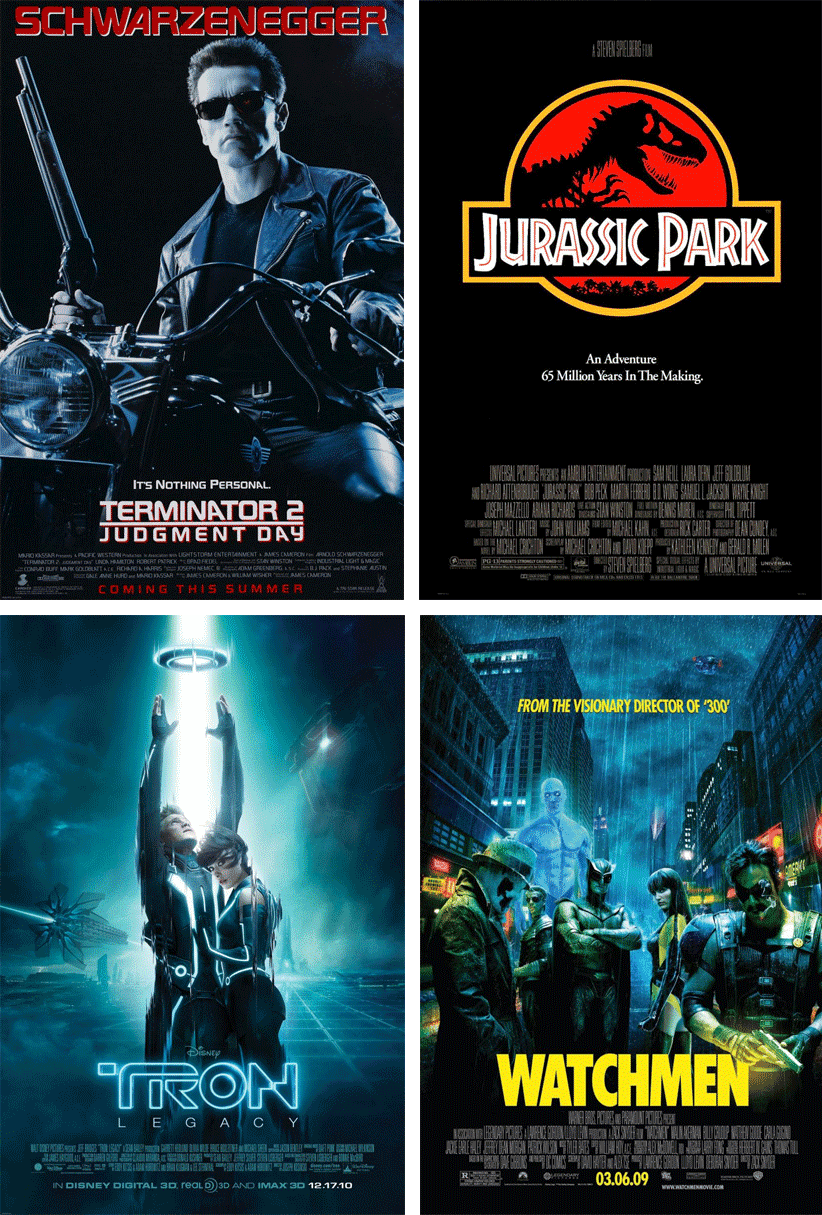 About
Armand Vladau
Instructor
Armand has worked in production, post-production and marketing for close to a decade, working as a Compositor on several hit network television shows and Hollywood feature films at studios such as Zoic, Prime Focus and MPC. He believes that a good attitude and appetite for learning are key to succeeding in the industry and is determined to help students achieve their goals in VFX production. Armand holds an Honors Specialization B.A. from the Faculty of Media and Information Studies from the University of Western Ontario and a diploma in Visual Effects from VanArts.
About
Bob McAfee
Instructor
Bob holds a Bachelor of Fine Arts degree in Animation from the Emily Carr University of Art & Design, and a Diploma in Digital Animation. Since 1999, he has worked as a Cinematic Director, Lead Character Modeler, Technical Artist and Animator, and a Maya and Zbrush instructor for the Art Institute of Vancouver, BCIT, Emily Carr University of Art & Design, Radical Entertainment and VanArts.
Esdras Prudente
Instructor
About
Esdras Prudente
Instructor
Graduated from Vanarts, Esdras has more then 5 year experience in the movie industry, with great movies credits, such Dr. Strange, Tarzan, Thor, Ender's Game and many others. Esdras has worked as Roto Lead and Digital Compositor at Method Studios Vancouver and is now starting up his own Visual Effects Studio – Wezarts Studios Vancouver. He is passionate about movies, games, magic and helping anyone willing to hear from him.
Michael Pilling
Instructor
About
Michael Pilling
Instructor
Michael is a matte painter and environment concept artist.  Currently Michael is at Zoic Studios doing matte painting in episodics (the Hundred, Falling Skies and the upcoming Wayward Pines among others).  Previous studios include MPC (Malificent) and Gener8.  Prior to visual effects, he was in the games industry in environments at Electronic Arts. His base is in the traditional arts, having studied at Emily Carr prior to getting into digital world.
Ricardo Quintero
Instructor
About
Ricardo Quintero
Instructor
10 years of industry experience compositing visual effects for tv and feature films. Advance knowledge of Nuke and broad experience in blue/green screen extraction, live plate clean up, tracking, multilayer compositing and 3D implementation with live footage, colour correction, as well as stereo compositing. Positive attitude, leadership, responsible and reliable. Works well within teams and is always open to help and provide positive feedback. Constantly working on expanding and improving his skill set while working on exciting projects
About
Simon Butler
Instructor
Simon Butler is an FX Technical Director at Method Studios. He worked on movies such as Doctor Strange, Guardians of the Galaxy, Game of Thrones and many more. During his career in VFX he worked at Digital Domain, Double Negative and MPC, where he was also an instructor for the MPC Academy. Simon holds a diploma in Visual Effects from VanArts.
Stephen Tucker
Instructor
About
Stephen Tucker
Instructor
After attaining a Bachelor of Applied Arts in Animation from Sheridan College, Stephen went on to work as a Product Specialist at Side Effects Software Inc, before beginning his career in film and games. He has worked as a visual effects artist and technical director in both fully animated and live action films at Starz Animation, Dr. D, and Digital Domain. Presently he works on Microsoft's Gears of War Franchise.
Load more faculty members
Sujil Sukumaran
Instructor
About
Sujil Sukumaran
Instructor
Sujil Sukumaran is an FX Technical Director at Industrial Light & Magic. A graduate of VanArts, he has worked on films such as Godzilla, Ender's Game, The Watch & many more. Sujil holds a Bachelor of Arts in Animation & Computer Graphics and has worked in advertising as an Art Director for several years.
Weverton Alves
Instructor
About
Weverton Alves
Instructor
Weverton Alves is a digital artist with experience working for Marvel, DC, Warner Bros, TNT and other studios. His credit list creating visual effects includes Batman vs. Superman, Guardians of the Galaxy, Doctor Strange, Captain America: Civil War, R.L. Stine's The Haunting Hour, Spooksville, and many other features, TV movies, and short films.
VanArts has articulation agreements in place with several well established universities/colleges in Canada, the USA, Australia, New Zealand and the UK. These degree pathways allow you to complete your bachelor's degree in as little as one year after your studies at VanArts. This gives you the advantage of two credentials; a professional diploma and an undergraduate degree.
These partnerships may not only save you money in tuition cost, but allows you to transition easily from VanArts to the partner institution while continuing your educational pathway in your chosen field of study. For international students, completing your BA degree in as little as two years of additional study with our local university partners provides you with the option to apply for a Canadian work permit, which may lead to permanent residency or Canadian citizenship.
This list represents the pathways, universities and specific degrees available for graduates of Visual Effects at VanArts: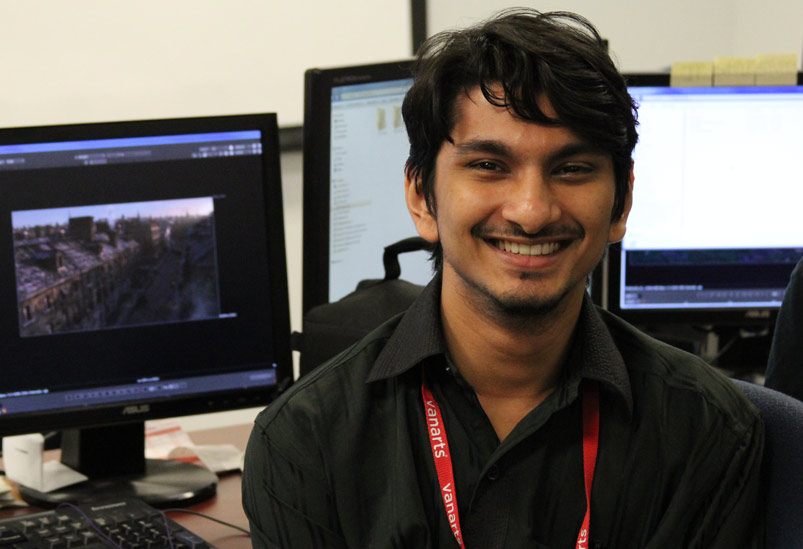 Meet Rohit Nayak
After acquiring a Bachelor of Engineering in Electronics and Telecommunications from University of Mumbai and 3 years of work experience as a software developer, Rohit's passion for digital matte painting and effects for movies inspired him to join our Visual Effects program in 2012.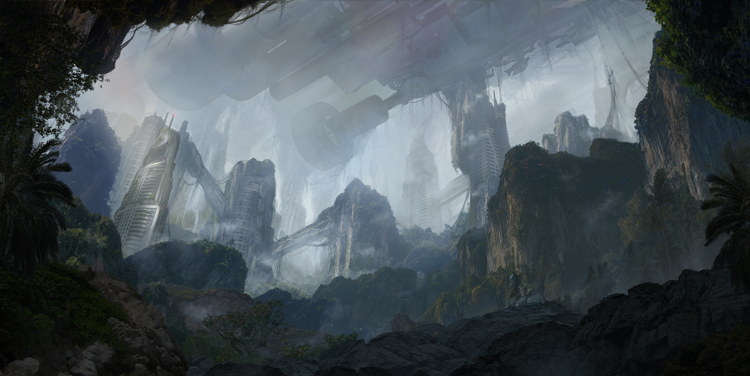 An Award-Winning Matte Painter
While mastering the craft of visual effects at VanArts, Rohit submitted work to online competitions for digital matte painting and reaped in numerous accolades for his talent and hard work.
His first award-win was second place in an international matte painting challenge on CGUniverse.net in January 2013, followed by a first place win in their next challenge a few months later. In both cases, his work was judged by world-renowned matte artists from the film industry.
After graduation from VanArts, Rohit got the opportunity to share his knowledge through creating tutorials for CMIVFX, for beginners up to advanced-level matte painters.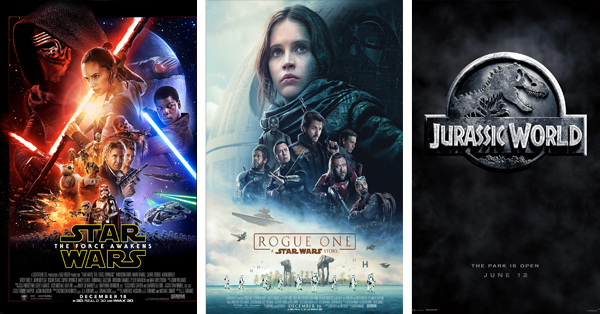 Hired as an Industry Professional
Upon graduation, Rohit was hired at MPC in Vancouver as a 3D Matte Painter & Environment Technical Director for The Amazing Spider-Man 2. His career kept going from there, moving on to Digital Domain on X-Men and Fast & Furious 7, followed by his current position at Industrial Light & Magic to work on Tomorrowland, Tempest, Jurassic World, and Star Wars: The Force Awakens, The Last Jedi, Rogue One, and Solo.
Visual Effects Careers are Booming
If Rohit's story inspires you to get started in the VFX industry, contact us today to get started!
Tuition Costs
International
$37,750.00 CAD
Additional Information
Payment Schedule
10% deposit upon acceptance to hold your seat
40% six weeks prior to start date
50% by end of Term 1 (3 months into studies)