VanArts is Coming to India – 2023 Info Session Tour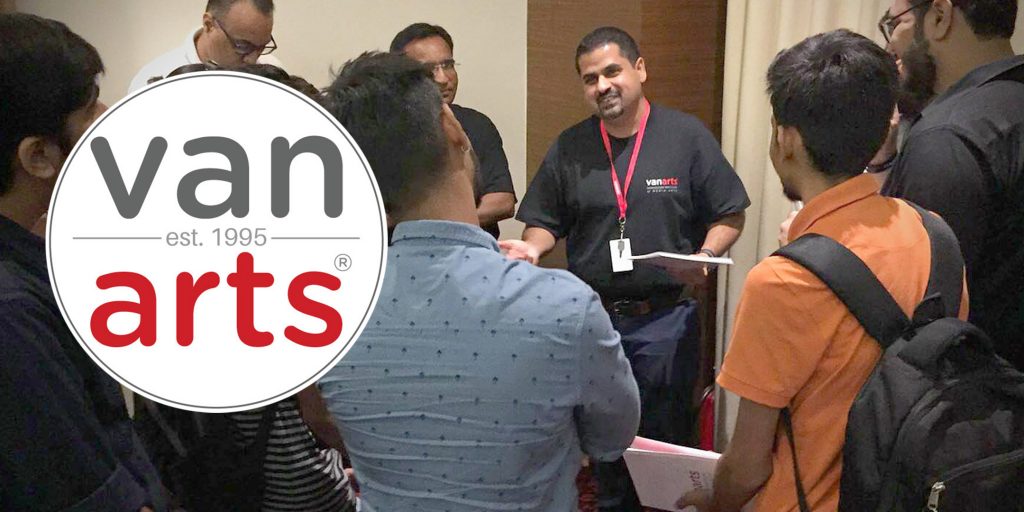 Jobs are booming for the digital media arts industry. Train for 12 months, get out there and start working. Come and hear all about our one-year diploma programs in:
ANIMATION – GAME ART & DESIGN – VISUAL EFFECTS – ACTING – PHOTOGRAPHY – WEB DEV & DESIGN
Join host Gautam Modkar (Regional Admissions Advisor for India) at our Free Info Sessions, and bring any questions you have about our programs, studying in Canada, pathway opportunities, scholarships, and more!
VanArts welcomes dozens of students from India every year. Join our community of alumni now working in the industry, living their dreams as creative professionals.
Register Now or Sign Up for Updates
Request Information to be placed on our mailing list and we will send you an update when registration opens.
VanArts has a high population of students and graduates from India, and make up our highest percentage of international students. Due to the high demand and interest in the media arts fields we teach, we have a dedicated admissions advisor for Indian students and make regular visits there to share information on our programs. Explore this section for videos, testimonials and contact information for connecting with us.
Gautam Modkar – Regional Admissions Manager for India & South Asia
Email: gautam@vanarts.com
Vancouver Office Phone: (+1) 604-682-2787 x112
Skype: gautam_vanarts (Tuesday to Saturday)
Check out our:
Start Your Studies Online Until Study Permit Issued
Watch these short videos of students from India who started their studies online with VanArts, then travelled to Vancouver after receiving their study permits. They share their own experiences, and offer encouraging words to other students who may experience similar processing delays.
Compliments from parents and students from India and Pakistan
"Thank you so much for all your help, Gautam! You can't imagine how much I appreciate all your efforts! In all honesty, it was you and the courtesy which you extended to me that convinced me that VanArts is DEFINITELY where I want to be! Thank you for everything!" – Ahmad Nabeel, Pakistan
"Thank you Gautam, I was extremely satisfied with the help you provided us during my son's admission and preparation towards his Game Art and Design program at Vanarts. He is very happy there and I wish to thank you for all the assistance you provided over the year." – Amita Dani, India
"When I saw an Indian as student educational advisor, I was really very happy. I started thanking God for that, as I have an only son and he wanted to go far away for studies. The place is new, the people are new, and we don't know anybody there. Thanks Gautam for all your help." – Vrinda.U, India
"Gautam, many many thanks for your detailed answers – -it's a great feeling to get your e-mail. I felt like talking to you. Now all my worries are over. You appear to be a wonderful person and I wish to meet you." – C.K.Kapila, India
"Thank you Gautam, I am very thankful to you for helping us and providing all the necessary information right from the Admissions page to Housing. My son is happy with his accommodation facility, the landlords are good and he feels at home. I talk to him almost on a daily basis using Skype. Many thanks!" – Cdmistry Mistry, India
"Thanks India admissions team, I attended your seminar in Mumbai, and appreciate the way you are guiding people in India. Having been in this industry for 8 years, I have seen many people making money from innocent people showing them a false future. VanArts is different, and I like the way you advised guests at the Info Session. Keep up the good work and I hope our industry finds more good people like you who help others in choosing their career path. I am totally impressed with the clarity you had while demonstrating VanArts without a single false statement or promise." – Rajesh Kumar Pampana, Industry professional, India
"Thank you so much Gautam. Just so you know, your answers for the questions I asked have satisfied me so much that I am not even applying in any other college. I appreciate what you are doing for the Indian students. This would have been very difficult without your guidance and support." – Amey Todkar, India