Admissions
Gautam Modkar – Regional Admissions Manager for India & South Asia
Email: gautam@vanarts.com
Vancouver Office Phone: (+1) 604-682-2787 x112
India phone: +91-9899740848*
*Gautam will be in India for an info session tour in September 2018 and only reachable at this number or by email during those dates. Stay tuned for details. 
Skype: gautam_vanarts (Tuesday to Saturday)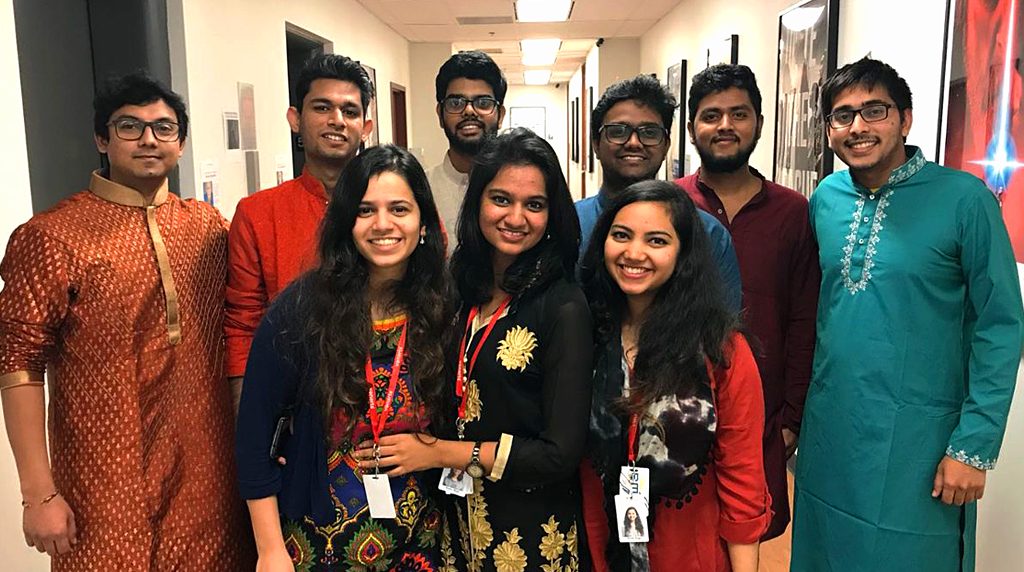 VanArts has a high population of students and graduates from India, and make up our highest percentage of international students. Due to the high demand and interest in the media arts fields we teach, we have a dedicated admissions advisor for Indian students and make regular visits there to share information on our programs. Explore this section for videos, testimonials and contact information for connecting with us.
Featured Stories
Indian VFX Graduates Complete Pathways at FDU
Meet Gurvinder Padda Singh and Maanik Puri from India, who studied at VanArts and Farleigh Dickinson University through our degree pathway program.
International Institute of the Year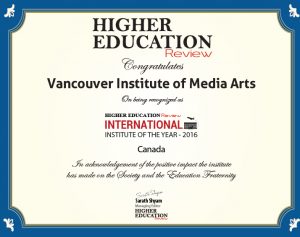 Higher Education Review Magazine selected VanArts as International Institute of Year, Canada 2016 based on majors offered, interest to Indian students, learning environment, research influence, affordability, accommodations and facilities.
Click the certificate image for the full story in their magazine.
Photographer of the Year – ELLE India Graduates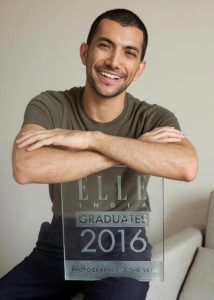 Professional Photography graduate Porus Vimadalal, now based in Mumbai, was named Photographer of the Year in the 2016 ELLE India Graduates show for the fashion industry.
Porus has been shooting since 2012 for commercial clients GQ, Vogue, Harper's Bazaar, Grazia, Cosmopolitan, Marie Claire and many others.
Check out his work at porusvimadalal.com
Featured News Articles for VanArts Alumni


Meet some of our graduates from India and hear their stories about where VanArts has led them in their careers.
Testimonials

"If I had to define VanArts, I would call it a nurturing ground for budding artists. Studying at VanArts has been one of the most important steps in my educational life. The kind of environment being provided here to every student, especially internationals, is commendable. A big thanks to all the instructors here who helped me learn industry proven techniques and softwares which definitely got me to unleash my potential and be successful at my workplace. After the course was finished I was hired and have worked on movies like Edge of Tomorrow, Transformers, Sin City and many more. I'm currently working at Nerd Corps as a compositor." – Mahima Kapoor, Visual Effects Graduate

"I came to Vanarts to learn the technical aspects of animation but what it gave me was much more beyond that. It helped me unleash my creativity, hone my skills and live my passion. The teachers, with their firsthand experience in the industry, push you with their support to do the best and nothing else. The exposure I got here has opened the doors of the entire industry for me. It is the right stepping stone for anyone who wants a career in this field." – Mani Singh, Animation Graduate
"Studying at VanArts and working in Vancouver (Canada) is like a dream come true. That's only possible because of the awesome instructors who are available at VanArts. They are industry proven people who can teach all the current techniques with so much detail. They made me strong and gave me the foundation to work in this global market as a compositor and revealed potential in me. The staff at VanArts are so cool that it feels like family. I never missed home at VanArts. It was such an awesome place to be." – Suman Reddy, Visual Effects Graduate

"VanArts was the key to unlocking my career. Every day at VanArts felt like a day at any studio. Learning from industry experienced instructors and listening to their studio experiences helped me understand the Game industry more. VanArts made me Industry-ready and helped me build a strong academic foundation. I recommend VanArts to anyone out there looking for a place to learn and have fun." – Aditya Salakava, Game Art & Design Graduate

"The environment at VanArts was home away from home for me, and I owe a lot to everyone at VanArts who were very supportive and interactive throughout the year. The instructors are very knowledgeable in their respective fields and went above and beyond to help us understand the advanced skills required to make our shots industry-standard. Several days after completing the program, I was hired by Side Street Post as a Junior Compositor.  I feel very lucky to be associated with VanArts and recommend it to anyone who wants to kick-start a career in Visual Effects." – Vishwas Kapoor, Visual Effects Graduate

"Studying at VanArts and working in the core of VFX industry at Vancouver was my biggest dream. VanArts helped me achieve this through its exceptional level of professional training and helped me gain the right knowledge about the industry. I'm truly satisfied with the education services of Vanarts and I recommend it to any aspiring Visual Effects, Game Design and Animation Artist." – Prashant Raj, Visual Effects Graduate

"There are people whom we meet along the way, who change us, the way we see the world around us and ourselves. To me this happened at VanArts. The teachers here are knowledgeable, supportive, and inspire creativity. VanArts gave me a strong academic foundation, and the freedom to run with my talent. The global exposure here helped me grow as an artist. I got hired by Waterproof Studios as a Roto Artist one month after graduation. Thanks to VanArts, I am currently a part of the VFX industry, Living my Dream." – Janani Sridhar, Visual Effects Graduate

"Everyone here at Vanarts love what they do and that makes all the difference. This inevitably creates an amazing atmosphere to learn and grow. I would like to take this opportunity to thank my wonderful instructors. In addition to the support and guidance they inspired me to become a better artist. My fellow classmates from all over the globe gave me an unparalleled cultural, artistic and professional exposure. Thank you VanArts, I will always be indebted to you. Upon completion of the course, I got hired at "Gener8 Digital Media Corp" (BC), as a Roto – Animator. VanArts comes with my wholehearted recommendation for anyone who aspires to be an artist." – Suresh Padmaraj, Animation Graduate

"VanArts helped me develop both artistic and technical skill set required for the VFX industry. The instructors not only helped me learn different software but also helped me develop abilities to problem solve and make well thought out decisions. I joined MPC (Vancouver) as a 3D matte painter / Environment TD on Feature films as soon as I completed my course. It was really an exuberant experience studying here and I will surely recommend VanArts to anyone who is interested to learn visual effects." – Rohit Nayak, Visual Effects Graduate

"Studying at Vanarts has been one of the most important steps in my educational life. Thanks to the amazing instructors, I was able to learn many industry proven techniques which over the span of the course helped me make a strong portfolio demoreel. After the course, I was quickly hired at Zoic Studios (BC) as a 3D Generalist & Matte Painter." – Ashish Dani, Game Art & Design Graduate

"Studying at VanArts was a big push to my animation career. I didn't know anything about animation before I came to VanArts, just a the passion for doing something in the animation industry. I will never forget the knowledge given to me by my mentors who helped me all along the way.  I had offers from various studios after graduating, finally landing a job in Technicolor Bangalore. Thanks to VanArts for guiding me to the right path!" – Chirag Kapila, Animation Graduate

"Upon graduating from the VanArts 3D Character Animation program I have been extremely fortunate to work for some of the best studios in the industry, such as ILM, Framestore, Disney and Sony. I've worked as a senior and lead character animator on such films as Wreck-it Ralph, Pirates of the Caribbean, Tale of Despereaux, Cloudy with a Chance of Meatballs, Good Boy, Everyone's Hero, The Smurfs, and the recent Alice in Wonderland directed by Tim Burton. I am presently at Dreamworks Bangalore as an Animation Supervisor." – Rahul Dabholkar, Animation Graduate

"After VanArts I was lucky to get a job at Veda Games and had a chance to work with team to develop a P.C. game based on the famous Indian epic "Mahabharata." After that I joined a gaming Studio in Hyderabad – "FX LABS", as a fully fledged 3d animator on the game "Inferno." A year later I moved base to my home town, Bombay, where I started working with one of the country's top production houses "Prana Studios," on the 3D animated features Kuchi Kuchi Hota Hai, Space Chimps (the sequel), and a direct to DVD release with Jim Henson & Weinstein Company "Unstable Fables" – Delna Kapadia, Animation Graduate

"I am passionate about animation so I came to VanArts with a specific goal: to become an animator and work in world-class companies.  The instructors at VanArts helped nurture my talent, come out of my shell, express myself and get the best ouf of me.  After graduating I was immediately offered a job at Crest Animation Studios in India, where I worked on big projects like Casper, Monster Buster Club and Arthur.  I then moved to London UK to work on Little Charley Bear for BBC.  After 7 years in industry I look back at my time at VanArts and thank them for the difference they made to my skills and my life." – Abha Lakhotia, Animation Graduate

"The efforts put in by my instructors at VanArts to mold us into complete artists paid off. In everything I do here now at Dreamworks Animation, I am always reminded and guided by the knowledge they gave us. Being a big fan of Shrek and Madagascar, working at Dreamworks is a treat, and I am enjoying every minute of it." – Rohan Oka, Game Art & Design Graduate

"Four months after graduation, I was hired by Ganz Studios in Toronto as a full-time 3D artist and now a permanent resident of Canada, currently working here as a texture artist for Ubisoft. I owe a lot for my success to the great teachers at VanArts and their curriculum." – Sudarsan Varma, Game Art & Design Graduate

"The teaching imparted at VanArts was something I had always wanted in India but could never get. All the education I had gathered at VanArts surely helped me to contribute to Rhythm & Hues in Hyderabad, and in my 1.5 years of working there, I worked on 5 Hollywood movies which includes Mummy 3, Night at the Museum 2, Land Of the Lost, Cirque Du Freak and Fast and Furious (2009). Currently I am working with Sapient (Sapient Nitro as an Art Director)." – Aman Bhutani, Visual Effects Graduate

"Coming to Vancouver and studying at VanArts is the best thing that's happened to me!  Without the skills and knowledge I acquired from the instructors and fellow students, I would have never landed my dream job of working as a visual effects artist.  Anyone who is passionate about visual effects should consider joining VanArts because it is the best VFX school in BC.  I am presently working for Digital Domain Vancouver." – Sujil Sukumaran, Visual Effects Graduate
Compliments from parents and students from India and Pakistan
"Thank you so much for all your help, Gautam! You can't imagine how much I appreciate all your efforts! In all honesty, it was you and the courtesy which you extended to me that convinced me that VanArts is DEFINITELY where I want to be! Thank you for everything!"
– Ahmad Nabeel, Pakistan
"Thank you Gautam, I was extremely satisfied with the help you provided us during my son's admission and preparation towards his Game Art and Design program at Vanarts. He is very happy there and I wish to thank you for all the assistance you provided over the year."
– Amita Dani, India
"When I saw an Indian as student educational advisor, I was really very happy. I started thanking God for that, as I have an only son and he wanted to go far away for studies. The place is new, the people are new, and we don't know anybody there. Thanks Gautam for all your help."
– Vrinda.U, India
"Gautam, many many thanks for your detailed answers – -it's a great feeling to get your e-mail. I felt like talking to you. Now all my worries are over. You appear to be a wonderful person and I wish to meet you."
– C.K.Kapila, India
"Thank you Gautam, I am very thankful to you for helping us and providing all the necessary information right from the Admissions page to Housing. My son is happy with his accommodation facility, the landlords are good and he feels at home. I talk to him almost on a daily basis using Skype. Many thanks!"
– Cdmistry Mistry, India
"Thanks India admissions team, I attended your seminar in Mumbai, and appreciate the way you are guiding people in India. Having been in this industry for 8 years, I have seen many people making money from innocent people showing them a false future. VanArts is different, and I like the way you advised guests at the Info Session. Keep up the good work and I hope our industry finds more good people like you who help others in choosing their career path. I am totally impressed with the clarity you had while demonstrating VanArts without a single false statement or promise."
– Rajesh Kumar Pampana, Industry professional, India
"Thank you so much Gautam. Just so you know, your answers for the questions I asked have satisfied me so much that I am not even applying in any other college. I appreciate what you are doing for the Indian students. This would have been very difficult without your guidance and support."
– Amey Todkar, India
Admissions
Gautam Modkar – Regional Admissions Manager for India & South Asia
Gautam Modkar is based in our Vancouver campus and is ready to help you with your enrollment at VanArts and move to Vancouver.  Contact him with any questions about admissions, housing in Vancouver, and much more.
Note: Gautam is currently in India and can be reached by email or his India phone number.
Vancouver office phone: (+1) 604-682-2787 x112
India phone: +91-9899740848
Email: gautam@vanarts.com


 gautam_vanarts (Tuesday to Saturday)