Second Year in a Row
When VanArts invited over 30 students and faculty from our UK degree pathway partner University of Gloucestershire last year to collaborate on a photography project, the most-repeated phrase at the end was "Let's do it again!"
So, we did!
A Creative Collaboration
Over 4 full days in May 2016, our Digital Photography department welcomed the Editorial & Advertising (Ed & Ad Photo) department from Gloucestershire to band together for an experience of creativity, learning and inspiration. The goal was to create a series of images based on a creative brief, set by Canadian lifestyle and fitness clothing brand Lululemon, with the theme of #thesweatlife. The brief was delivered by Lululemon Art Director Pat Young, an esteemed graduate in Digital Photography at VanArts, from our class of 2009.
Students from both schools paired up into groups, brainstormed ideas on Monday, shot Tuesday, pitched and printed their work on Wednesday, and exhibited at @thisopenspace gallery in Gastown on Thursday evening. They quite literally lived "the sweat life" and the results were brilliant.
This project was guided and led with the support and expertise of VanArts faculty Ian McGuffie, Jeff Bell, Kitt Woodland and Belle Ancell, along with Gloucestershire faculty Trudie Ballantyne, Grant Scott and Dr. Sharon Harper.
Check out this video for a snapshot into the week's events!
A Spirit of Teamwork
It wasn't just photography students who got involved. Some of the models recruited for the photos were students in our Broadcasting and Acting for Film & Television programs. One team decided to shoot video for their project, with the help of Broadcasting students Saige Pacholok and Paula Zerpa, in the beautiful scenery of Vancouver's Stanley Park.
Here is just one of the many incredible images created by our students, which captures the spirit of teamwork that was needed to pull everything together. To view more photos from the week, visit our album on Facebook >>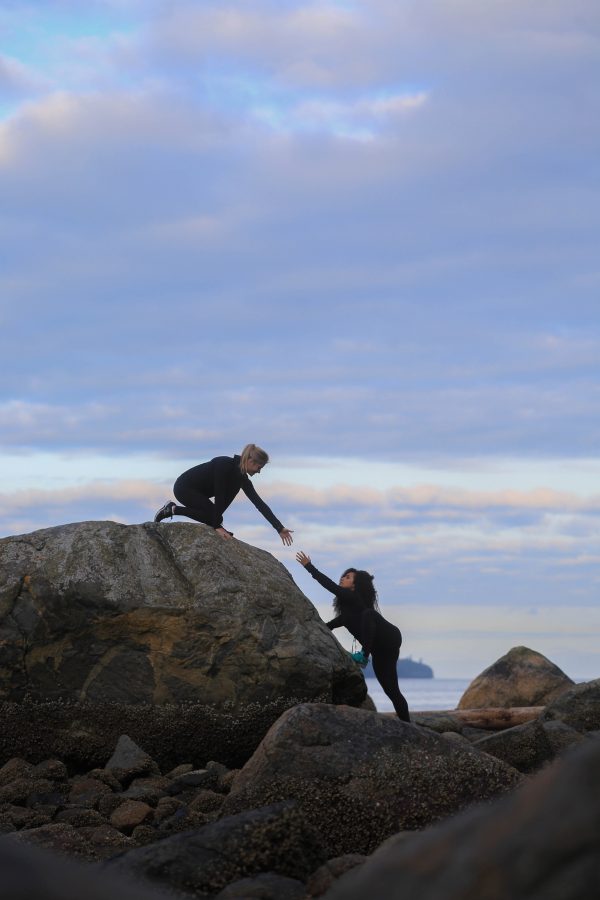 Feeling inspired? Contact Us today about our Professional Photography program and degree pathway with University of Gloucestershire.