Next Start Dates
March 6, 2018
Prerequisites: Permission of Instructor Only
What You'll Learn
Course Info
Instructor Chilton Crane has helped hundreds of new and working actors develop their work to professional standards and stretch their range.
Challenging scenes from modern scripts are assigned. On-set focus, etiquette, and work habits are expected. Students can enroll in this 4 week class as often as they like. All work is recorded, viewed, and critiqued.
Schedule: Tuesday evenings 7:00pm – 10:30pm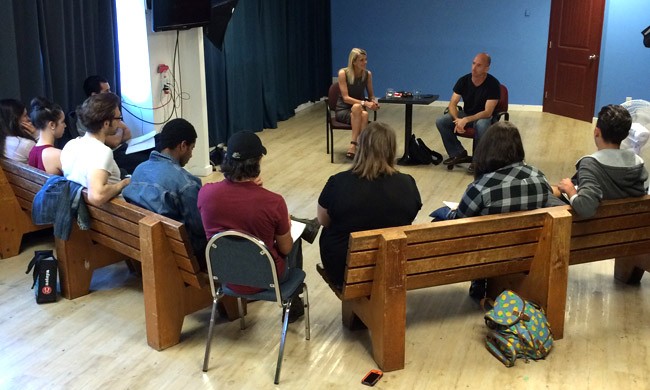 About the Instructor
Chilton Crane
Head of Acting for Film & Television
About
Chilton Crane
Head of Acting for Film & Television
Chilton Crane, Head of VanArts' Acting Department, has been a professional actor for over 20 years, with many lead, recurring and guest star credits including X-Files, Supernatural, Outer Limits, L Word, Cold Squad, Beggars and Choosers, and many other series and feature films.  She has directed for both film and stage, very passionate about acting and teaching, and has always been lucky enough to find a balance of both crafts.
Check out Chilton Crane at IMDB
Tuition
International
$200.00 CAD
Additional Information
Audits of current running courses always welcome. Contact us for arrangement.
International Students
Please note that letters of acceptance are not issued for part-time courses, that the course may be cancelled if student enrolment is low, and that we advise any international students signing up for part-time courses to only do so if they are currently residing in Vancouver or if this course is not their sole purpose for visiting.