Student Success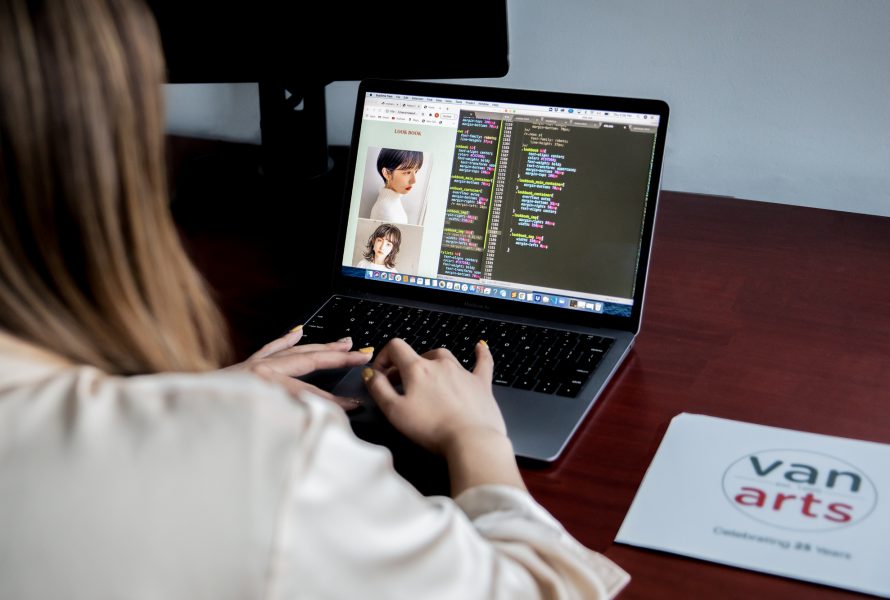 Q&A with VanArts Web Graduates
Listen to this fantastic conversation with 4 working graduates of our program, and how their studies gave them the foundation to succeed.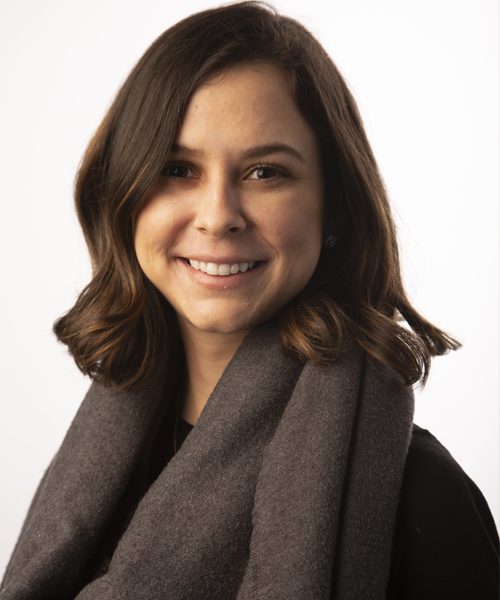 Meet Nicole Schouten
Nicole, from Atlanta Georgia, moved to Vancouver Canada in March 2020 to begin her studies in Web Development & Design.
In this video, she talks about the transition to online delivery in the middle of the COVID-19 pandemic, and how VanArts sustained the high quality of education for her and her classmates.
Now a graduate, Nicole is working as a Web Developer in Vancouver.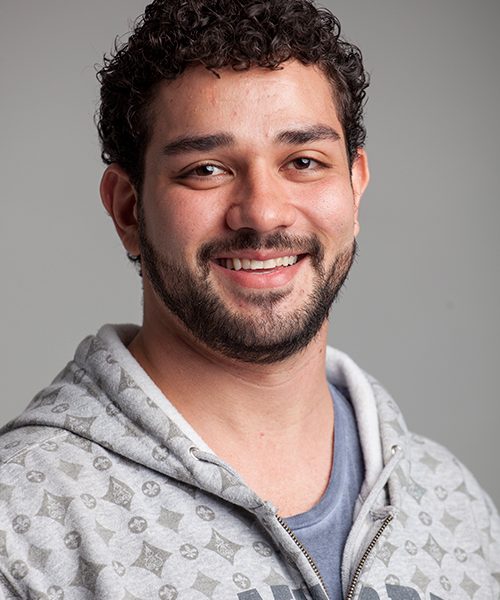 Meet Italo Carillo
Italo, from Brazil, started at VanArts with no programming knowledge. Since graduating, he has used his skills to earn a lucrative job as a Front-End Web Developer.
In this video, he talks about his job and how VanArts helped him acquire the skills to get there.
Curriculum
Term 1
Basics and Fundamentals of Commercial Website Development
At VanArts we start from the beginning with design basics and how to write code so candidates with no experience will not be overwhelmed. At the same time our industry-professional instructors pass on instrumental skills and principles which are critical to succeeding in the world of technology. Term 1 at VanArts sees you introduced to the industry standard tools for art and design. You will build a solid foundation in the area of design after learning the core concepts and key principles that make up the industry. The fundamentals of programming as well as how to effectively plan and develop your own scripts are taught. You will learn to code and design your own functional static websites from scratch. In the first term your introduction to project management sees you develop interpersonal and communication skills for dealing with clients. You will be exposed to key business trends such as online promotion and Search Engine Optimisation that will lead to improving your websites' popularity, visibility and relevance.
HTML5 CSS SEO Programming Fundamentals Flow Charts Photoshop Illustrator Mock-Up Development Blogging & Content Development Latest Design Trends Online Promotion
Term 2
Refining Your Skills
Term 2 is all about refining your design and coding skills. You graduate from creating static sites to highly dynamic, interactive and enriched websites. Responsive design and adopting a mobile first approach to development are key areas of note in this term. The business concepts of online web analytics and how to increase conversion rates to maximise monetization and business exposure are taught. In programming you will learn the world's most popular web development languages. You will develop your critical thinking skills to the point where you will write code that will not only improve user experience but also solve complex problems. Design-wise, you will become highly proficient in Photoshop and Illustrator developing detailed mock ups not only for the digital world but for print media as well. By the end of this second term, you will be able to build and design a custom-programmed Content Management System (CMS).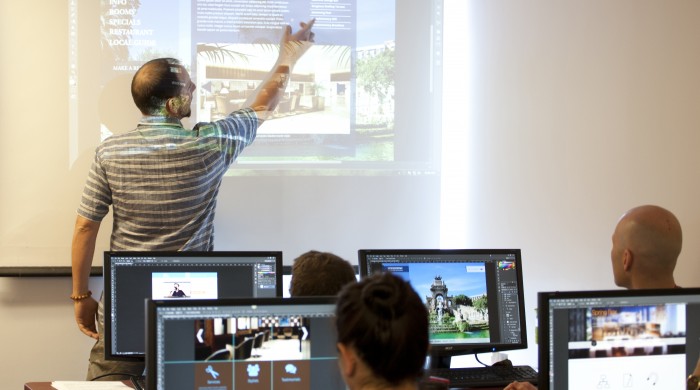 Javascript jQuery PHP MySQL Foundation Bootstrap Sass Branding Logo Design Methodology CMS Development Email & Social Media Marketing Conversion Rate Optimization
Term 3
Real Life Client Interaction and Team-Based Project Management
In Term 3 a big emphasis is placed on learning the industry's most highly sought after Front-End development frameworks. These modern advances in web technology are incredibly important industry skills to have in today's market and will allow you to vastly increase the interactive capabilities of your projects. Students learn how to design compelling user interfaces for eCommerce applications and how to improve overall design usability across a wide range of web development disciplines. You will study the history and trends of typography and will employ these new skills to develop your own personal font. Students will embark on a major team project that sees them adopt the highly popular Agile Scrum software development methodology. This will prepare you for working in technology start-ups, big web/software companies and design agencies. You will put your skills in project management to the test as Term 3 sees you develop live projects for real clients.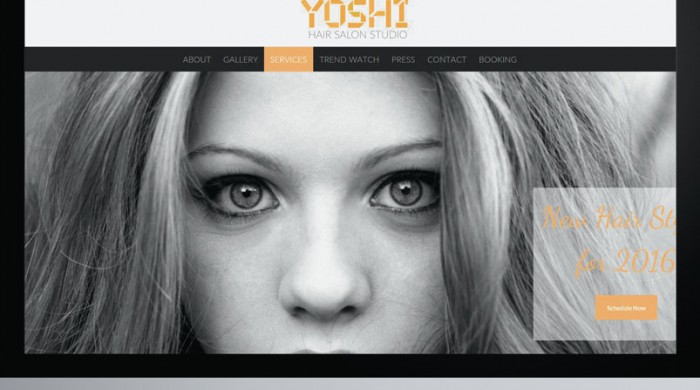 Angular.js Node.js Font Pairing Expressive Typography UI Typography Wordpress Development Monogram Design Agile Scrum Project Management Git & GitHub AJAX User Experience (UX) Design Creative Planning Strategy Resume/Interview Preparation
Term 4
Developing Entrepreneurship and Preparing for Industry
The goal of Term 4 is to finish and polish, to inspire, and to allow your creativity to emerge in a more powerful, meaningful and professional way. Your key focus is on creating your portfolio and preparing intensively for your new career. In addition to setting you up for the rigors of a freelance, agency or industry career, Term 4 seeks to spark your entrepreneurial persona by taking you through the process of developing your own viable business venture and seeing it through to test launch. As a student you will learn to develop cross platform mobile applications for iPhone, Android and Windows Phone. Throughout this process, emphasis is placed on keeping usability and user experience at the forefront and staying in-line with best design practices. You will learn to develop useful plugins for the lucrative WordPress market and will perfect your overall design planning, presenting and artistic skill set. Your programming skills will be honed to allow you to interface with the biggest platform APIs in the world such as Facebook, Twitter and YouTube. Ultimately as Term 4 draws to a close, as a VanArts graduate you will have become a very versatile and competent professional that is fit, prepared and excited for the thriving web industry.
InDesign MongoDB Adobe Premiere Pro Video Production & Editing Business Planning & Strategy APIs for Facebook, Twitter & YouTube React.js Angular 4 Typescript UX Personas Wordpress Theme Development NativeScript
Faculty
John Manoah
Department Head
About
John Manoah
Department Head
John Manoah has a bachelor's degree in Computer Science Engineering and an MBA in General Management. He also secured an Executive certification in Management from the prestigious IIM Calcutta, India. In a career spanning over 18+ years, John has worked with various technology corporations in roles ranging from software coder to leadership roles like CTO, Head of technology, etc. John is passionate about web technologies and was instrumental in delivering key software products for companies like Apple, Tesco, Boeing, to name a few. He loves teaching and mentoring, and has authored 2 books. In his free time, John works in his home music studio, composing songs as well as background scores for movies and spending time with his wife and two sons.
Website: https://johnmanoah.com
Aysha Samrin
Instructor - UX Design
About
Aysha Samrin
Instructor - UX Design
Aysha is a user researcher & product designer with a multidisciplinary visual arts background. Since 2013, Aysha has worked with tech start-ups, design agencies and small businesses across the globe and helped bring their vision to life through beautifully crafted, engaging design experiences. Aysha is passionate about mentoring budding creative talent and appreciates being a part of their evolving story, helping them push through and thrive. In her spare time, Aysha likes to try out new vegan recipes, craft and scuba dive.
Dan Brooks
Instructor - Javascript
About
Dan Brooks
Instructor - Javascript
Dan BROOKS is a software engineer with a focus on the JavaScript full stack. He is not a typical web developer as his portfolio includes contributions to a wide range of products with AI (computer vision, natural language, neural networks) on many platforms including Internet of Things (embedded in video surveillance HD recorders), mobile devices (React Native in iOS/Android), and mobile or desktop browsers. He has worked with various sized team inside startups to enterprises, and with agencies, or consultancies. The other aspect of his career is in academics with 13 years of teaching at multiple tertiary schools.
Scott Hastings
Instructor
About
Scott Hastings
Instructor
Primarily a visual artist producing illustrations, graphic designs, motion graphics, websites, and video production, Scott Hastings is also an active musician and entertainer. Some of his contracts include Layout & Design for Rogers Communications, Graphic Design for Actress Rebecca Romijn, Album Designer for Ludwig Recordings, and Producer of an animated explainer video for MS Filter Systems Inc.
Scott's career started at the Gulf Islands Film & Television School as 3D Animation Program Manager, Soundtrack Composer, Video Mentor and co-producer of the school's official YouTube Channel launch. He won awards for his short 3D animated music video Frog Song and created opening credit animations for the documentary Contact the People (2002 Sundance Film Festival premiere), Sound design for National Film Board short films Suckerfish by Lisa Jackson and The Collector by Kassia Ward, and Richard Reeves' camera-less animated film 1:1.
Patrick Sauriol
Instructor - Project Management & Business Development
About
Patrick Sauriol
Instructor - Project Management & Business Development
Patrick is the Executive Director for DigiBC, a non-profit organziation that represents BC's diverse digital industries, such as video games, digital marketing, wireless technologies and digital visual effects. Previous to his time at DigiBC, Patrick served for five years as the Creative Director and Senior Copywriter for a digital marketing agency. Before that, he created a popular movie news website called Coming Attractions that broke hundreds of scoops about blockbuster Hollywood films. He is an experienced digital leader in the areas of: creative direction, team leadership, copywriting, ideation, eCommerce strategy, growth hacking, social media, gamification and world-building. He has received a Top Entertainment Website Award from IGN (2000), was nominated for a Webby Award (1999), and has been interviewed by the New York Times, Vanity Fair, People, Entertainment Weekly & others about online subjects. Patrick has created, supervised and launched successful strategies for websites, e-mail campaigns, social media and viral campaigns for over 60+ companies working for digital marketing agencies. His focus is on delivering a positive return on investment, be it for a VanArts graduate just launching their new online business, or an established bricks-and-mortar business seeking to up their digital results.
Mustafa Qureshi
Instructor - Advanced CSS
About
Mustafa Qureshi
Instructor - Advanced CSS
Mustafa is a Full Stack Web Developer with over 10 years' experience working at companies like Oracle, Foresee, Bitstew Systems, DNN, etc. He began his career as a Web Designer and then went on to work on various platforms and technologies. He is working on his current startup, a maker/retail sharing app called Coshelf, and is also assisting various startups in Vancouver and Canada, He is an expert on front-end frameworks, which he sees as a mix of logic and visualization, and a new medium for thinking and communicating.
Thomas Girard
Instructor - Typography
About
Thomas Girard
Instructor - Typography
Thomas Girard is an Emerging Scholar award recipient and MA GLS Candidate at Simon Fraser University (SFU). He has an undergraduate design degree from Emily Carr University of Art and Design, and was accepted to Royal College of Art, London, but chose to study at SFU with opportunity to do coursework at Wolfson College, Oxford. Girard is currently an Instructor at his alma mater, where he teaches certificate and degree level interaction design in their pioneering offerings.
Steve Meighan
Instructor - Wordpress
About
Steve Meighan
Instructor - Wordpress
Steve is a IT professional with over 35 years of field experience. After obtaining a degree in Computer Science, he went overseas where he spend about 10 years in Japan and Singapore, working as a programmer and IT consultant for various financial institutions. Returning to Canada in 1999, he has been running his own IT consultancy for 20 years. His customer base is mainly small and medium sized business in the lower mainland who want to make a good online impression with websites, and social media. His main strengths are the technical side of Word Press, theme and plugin development, PHP programming and website hosting.
Program Duration
12 Months
Next Start Dates
September 3, 2024
September 2, 2025
As a leading centre for new digital media, Vancouver is the ideal place to study Web Development and Digital Design. At VanArts, you will receive the city's only program which offers a 40-40-20 split between web design, programming and business development, all under the guidance of working professionals in the field. Through hands-on classes based on current and future trends for web and mobile development and design, you emerge fully equipped with the necessary skills and industry contacts to launch your career in this thriving industry.
Here at VanArts we are proud to watch our graduates become fully-fledged developers over the course of the program. Our students work as UX designers for creative agencies, as front-end developers for tech companies and have gone on to launch their own successful freelance businesses.
Skills You Will Learn:
• HTML5, CSS, JavaScript, PHP, Angular, jQuery,
MySQLi & many others
• Full stack development
• Adobe Suite (Photoshop, Illustrator, InDesign)
• Logo design, typography & branding
• Digital marketing & project management
• Online business development
Career Opportunities:
• Web Developer & Designer
• Front-end Developer / Engineer
• UX (User Experience) & UI (User Interface) Designer
• Freelance Web / WordPress / CMS Developer
• Conversion & SEO Strategist
• Hybrid Mobile App Developer
• Project Manager
Instructors in this program teach in-person at our Vancouver campus as much as possible, but some instructors may also teach remotely. Remote instructors still teach lessons to all students at once, whether they be on-campus or off-campus.
PTIB Approved
This program has been approved by the Registrar of the Private Training Institutions Branch (PTIB) of the Ministry of Advanced Education, Skills and Training.
Degree Pathways
VanArts has articulation agreements in place with several well established universities/colleges in Canada, the USA, Australia, and the UK. These degree pathways allow you to complete your bachelor's degree in as little as one year after your studies at VanArts. This gives you the advantage of two credentials; a professional diploma and an undergraduate degree. These partnerships may not only save you money in tuition cost, but allows you to transition easily from VanArts to the partner institution while continuing your educational pathway in your chosen field of study. For international students, completing your BA degree in as little as two years of additional study with our local university partners provides you with the option to apply for a Canadian work permit, which may lead to permanent residency or Canadian citizenship. This list represents the pathways, universities and specific degrees available for graduates of Web Development & Digital Design at VanArts:
Overview
International
$29,750.00 CAD
Additional Information
Payment Schedule
10% deposit upon acceptance to hold your seat
40% six weeks prior to start date
50% by end of Term 1 (3 months into studies)