Program Duration
12 Wednesday evenings - ONLINE + ON CAMPUS
Equipment Requirements:
-Camera or device capable of shooting digital video
-Computer suitable for editing
Prerequisites: none
What You'll Learn
Course Info
Have you always wanted to make a film? Does your digital camera or cellphone take video? Already making online videos and want to push them to the next level?
Over 12 weeks filmmaker & actor Georgie Daburas will take you through the entire process of filmmaking. With lectures, exercises, discussions and hands-on experience, you will be introduced to the fundamentals of professional video production: how to work with a crew, direct actors, prepare for shooting, editing, sound design, colour correction and working with footage. By the end of the course you will apply these skills to create your own 3-5 minute film in any style: documentary, experimental or narrative.
Schedule: Wednesday evenings 6:30pm – 9:30pm Pacific Time
ONLINE + IN CLASS WORKSHOPS (ON CAMPUS)
Course Fee: $995 CDN
Program Duration: 12 weeks
(See 'Outline' tab for week-by-week breakdown.)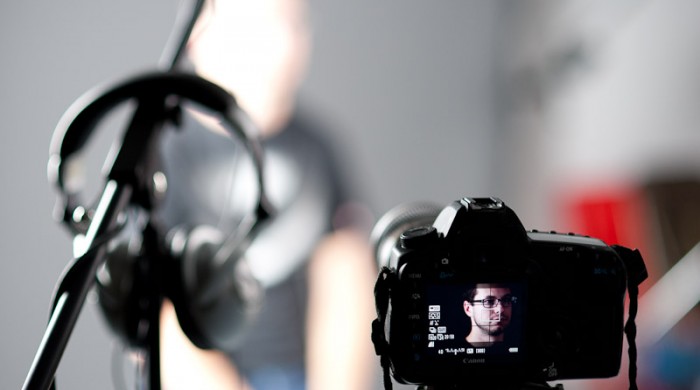 Outline
Sessions are held online unless indicated as IN CLASS WORKSHOP.

WEEK 1: INTRODUCTION / SETTING GOALS
Introductions. Theory, History, Methodology & Practice. Outlining 4 assignments.
WEEK 2: IN CLASS WORKSHOP I
3-Hour Film Challenge.
WEEK 3: PITCHING / EDITING I
Pitching/developing Projects. Intro to DaVinci Resolve & other Editing Technology.
WEEK 4: PRODUCTION / EDITING II
Production levels & Techniques. Crew. Editing. Assignment I: Video Pitches.
WEEK 5: PRE-PRODUCTION I / EDITING III
Budget. Planning. Producing. Editing "3Hr Film Challenge" Footage.
WEEK 6: PRE-PRODUCTION II / EDITING NARRATIVE FILM
Creative preparation. Syncing picture/audio. Assignment II: Personal Profile.
WEEK 7: IN CLASS WORKSHOP II
Sound recording challenge. Cinematography challenge.
WEEK 8: SOUND DESIGN
Foley. Sound Design. Film Sound Composition.
WEEK 9: COLOUR CORRECTION
Introduction to Basic Colour Correction in DaVinci. Assignment III: Narrative Editing
WEEK 10: IN CLASS WORKSHOP III
Open Lab.
WEEK 11: ROUGH CUTS / ONE-ON-ONE MEETINGS / GUEST SPEAKER
Workshop your final projects, wherever they're at!
WEEK 12: SCREENING
Final Screening. Publishing. Festivals. Assignment IV: Final Project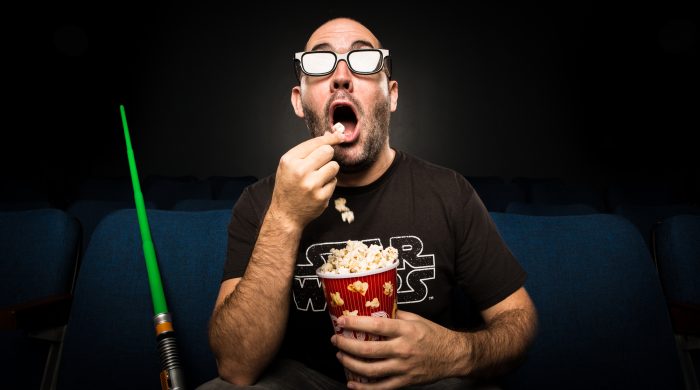 Terms & Conditions
Please note: This program does not require approval under the Private Training Act (PTA). Students may not file a claim against the Student Tuition Protection Fund with the Private Training Institutions Branch (PTIB) regarding this program.
Terms & Conditions
Tuition
Tuition is due in full at the time of registration.
Tuition is not protected by PTIB's Student Tuition Protection Fund. For more information visit: www.privatetraininginstitutions.gov.bc.ca/students/student-tuition-protection-fund
Cancellation
In the event that VanArts cancels a part-time program, all registrants for that program will receive a full refund.
VanArts may cancel a part-time program if enrolments do not reach our minimum capacities.
Refund Policy
There is a non-refundable cancellation fee of 20% of the part-time program tuition.
Written notice of withdrawal to admissions@vanarts.com is required.
Non-attendance without written notice does not constitute eligibility for a refund.
Refunds of the full program tuition, less the 20% cancellation fee, will be granted up to seven calendar days before the start date of the part-time program.
No refunds will be granted less than seven days before the start date of the part-time program.
About the Instructor
Georgie Daburas
Instructor
About
Georgie Daburas
Instructor
Instructor Georgie Daburas has been in the film and television industry in Canada for the past 13 years. From Netflix, CW, SYFY and Hallmark productions to various independent and ultra-low budget films, Georgie has worked on a large number of movies and shows both behind and in front of the camera. A graduate of VanArts himself, Georgie has produced, filmed, edited, sound-designed and coloured several short films for the VanArts Acting Department, and has received a Leo Award nomination as a producer of a web-series early in his career.
Check out Georgie Daburas at IMDB
Tuition
International
$995.00 CAD
Additional Information
International Students
Please note that letters of acceptance are not issued for part-time courses, and that the course may be cancelled if student enrollment is low. International students are welcome to register if they are already in Vancouver with valid immigration documents for the duration of the course.