Consistently Ranked in Top 10 Worldwide
Industry websites such as Animation Career Review have consistently ranked us high in their annual lists of Top Schools.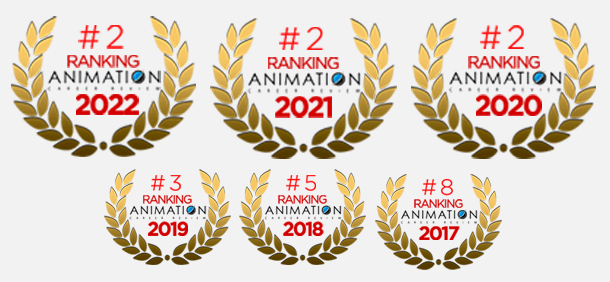 New Purpose-Built Campus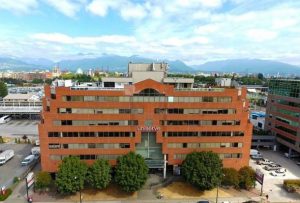 The VanArts campus is at 333 Terminal Avenue, only two kilometres east of downtown Vancouver and one block from Science World/Main Street Skytrain station. All programs are together on the 7th floor in a new purpose-built space for cultivating a creative community and learning environment.


Olympic Village is also a short walk away, and there are many scenic parks and amenities in the surrounding area. Being trained by industry professionals so close to the natural beauty of the city, it's a great place to be for the next generation of VanArts.

The VanArts Story – Over 25 Years of Excellence
VanArts was founded in 1995 with Academy-Award winning animator/director Lee Mishkin as its founding program director. Recognizing the industry's need for a skilled and specialized workforce, for over 25 years VanArts has offered a variety of highly focused diploma programs designed to prepare students for work in specific areas of the media arts including Visual Effects Production, Game Art & Design, Character Animation, Professional Photography, Acting for Film & Television, and Web Development & Design.
By developing a well-rounded curriculum of visual, media and performing arts, VanArts has created an educational environment that encourages collaboration between its programs of study. With a faculty and advisory board that draws directly from the relevant industries, VanArts provides its students with the foundation and mentorship necessary to launch a career. Many VanArts graduates are now successful, creative professionals with credits on major feature films, directorial positions, and successful freelance careers around the world.
Watch our 25 years of history unfold in this special video.
Mission
Our mission is to unlock the creative and career potential within each student.

World-Class Faculty
All of our Department Heads and instructors at VanArts are top industry professionals with decades of experience. They are here because of their passion for teaching and desire to help you become a creative professional they can proudly work alongside.

Specialized, Adaptable Curriculum
Compared to the broad general curriculum offered at many other schools, programs at VanArts are much more focused and specialized. Because of our size and strong industry connections, we can quickly adapt what we teach to ensure your education is based on the skills you need to work in your chosen field.

Small Class Sizes
Through a small, focused classroom environment you will receive substantial one-on-one attention from your instructors. You will have your own personal workstation for the year and the close-knit collaboration with your peers and faculty will lead to lifelong friendships and partnerships.

Vancouver: An Industry Hub
Vancouver is consistently ranked as one of the most livable cities in the world, and is definitely one of the most beautiful. There is no better place to study media arts, as we are a film industry hub and home to hundreds of animation, game and VFX studios and new media companies.

An International Network
Nearly half of our student body are international students from all over the world, which expands your network in an increasingly global industry. If you wish to continue your studies after graduating from VanArts, degree pathways are available through our university partners in Canada, United States, UK, Australia and New Zealand.

Read more about our Accreditation – Team – Partners – Degree Pathways – Careers – Downloads