Program Duration
12 Months
Next Start Dates
March 11, 2019
September 3, 2019
March 9, 2020
September 8, 2020
The Game Art & Design diploma program is a hybrid of traditional and digital art, right from foundation to specialization. Here you get to focus your craft in creating concept art and assets for the film, game and television industries, with an equal emphasis on art development for mobile gaming and 3D console games.
The instructors in our game design courses are industry leaders who will educate you on best practices. They will prepare you for work in 2D/3D environments, character modeling, lighting, texturing, interface design and concept development. Get valuable feedback from and make connections with guest speakers and industry VIPs.
PTIB Approved
This program has been approved by the Registrar of the Private Training Institutions Branch (PTIB) of the Ministry of Advanced Education, Skills and Training.
What You'll Learn
Term 1
The Game Art & Design program begins by teaching the fundamentals of traditional and digital art forms. Within traditional art, life drawing, anatomy, perspective, color theory and composition are the roots of observational skills applying to all forms of art. Simultaneously, we teach the core fundamentals of current digital art programs such as Maya, Zbrush and Photoshop. This combination of balanced instruction in both the traditional and digital art forms lays the foundation for your success as a well-rounded digital artist, including introductions to game engines and mobile gaming.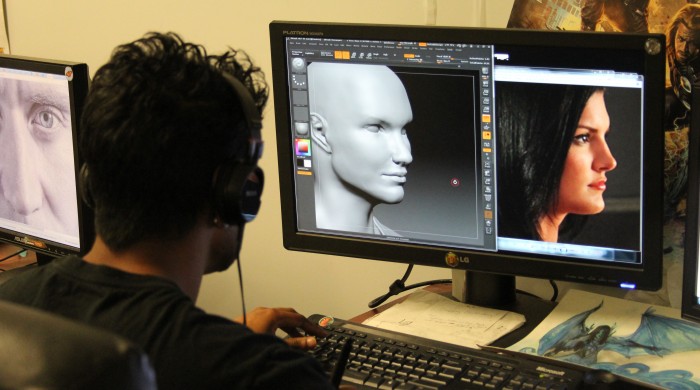 3D Fundamentals Analytical Figure Drawing 1 Art Foundation Game Engines 1 High Rez Modeling 1 Intro to Mobile Games Photoshop 1 Production History & Game Analysis
Term 2
With a foundation in traditional and digital art from Term 1, the focus in Term 2 turns to more advanced techniques and how they apply specifically to the video game industry. You will advance your 3D skills and apply them from concept development to modeling, through to a final professional art asset. Term 2 becomes a vital first run pass through the Game Art Pipeline, and also advances into concept development for mobile games.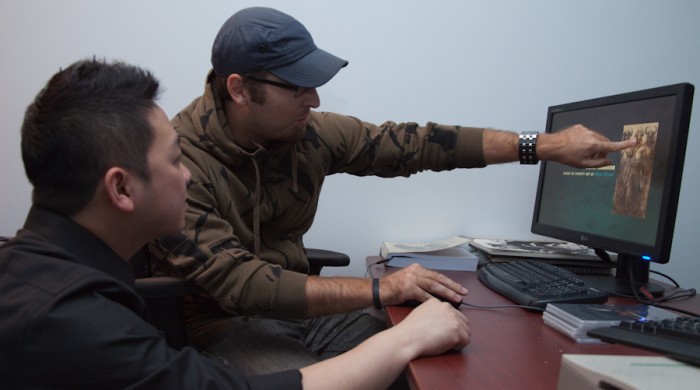 Analytical Figure Drawing 2 Character Modeling 1 Concept Development for Mobile Games Digital Concept Art Environment Modeling 1 Game Engines 2 Hard Surface Modeling 1 High Rez Modeling 2
Term 3
Term 3 is focused on "combining disciplines" and "bringing it all together". In this term you will learn more advanced techniques for pre-production and be introduced to the industry production-pipeline and work-flow concepts. Working in a studio-like environment, you begin the term by pitching your project idea for your final demo reel. Once approved, your project is moved through the production pipeline. Industry-style weeklies are introduced where your work is critiqued by the instructors, and constructive criticism is given to ensure quality and to keep you on schedule.
Students also work as a team in Term 3 to produce a fully-fledged video game demo in 8 weeks, and smaller teams can group up to pitch mobile and console game concepts. 
Intro to Python Scripting Art Direction 1 & Concept Development Character Modeling 2 Digital Concept Art 2 Environment Modeling 2 Game Engines for VR Hard Surface Modeling 2 High Rez Modeling 3 Shading for Games 1 Texture Painting 1
Term 4
The final term is dedicated to the production of an industry-grade demo reel to show potential employers. Under the guidance of our industry-pro faculty, you will apply the knowledge and experience you have gained throughout the year. Post-production techniques such as compositing are introduced, while weeklies and tech support ensure the final quality of your reel, the most important asset and foundation for your entry into the industry. Visit us on YouTube to view samples of student demo reels.
Art Direction 2 Character Modeling 3 Environment Modeling 3 Game Art Weeklies Hard Surface Modeling 3 Post-Production Support Shading for Games 2 Texture Painting 2
The Faculty
Wade Howie
Head of Visual Effects and Head of Game Art & Design
About
Wade Howie
Head of Visual Effects and Head of Game Art & Design
A pioneering artist in digital visual effects, Wade Howie's production career spanning 3 decades has included 12 years with George Lucas' Industrial Light and Magic as VFX Supervisor/Director, Head of Modelling and Animation, & Creative Director for animated TV and commercials.  His other roles include Art Director for games at Electronic Arts, on-set Supervisor for various CG/live action hybrid productions, and journeyman FX and lighting artist for film & TV. His feature credits include Terminator 2, Hook, Star Trek VI, Jurassic Park, The Mask, Casper, The Wild, Watchmen, TRON:Legacy and The Thing. As well as training and mentoring new CG artists in industrial settings across Europe, US, Canada and Africa, Wade has worked as a college professor and consultant for new studios bringing CG artists online. Wade has also contributed at software development firms Alias Research Inc. (Maya) and Side Effects Software Inc. (Houdini), and has a background in traditional art and design as well as filmmaking. Wade has received many awards for the commercials he has supervised, Clio (Animation): Star Wars Pepsi (Marfalump), Clio (VFX): Dodge 1997 campaign, Animation Magazine Awards: Hefty GingerBread Man & Rhythms.com Data Dancers, and Prix Pixel/INA, CGX: Pepsi Japan Pepsiman campaign. IMDB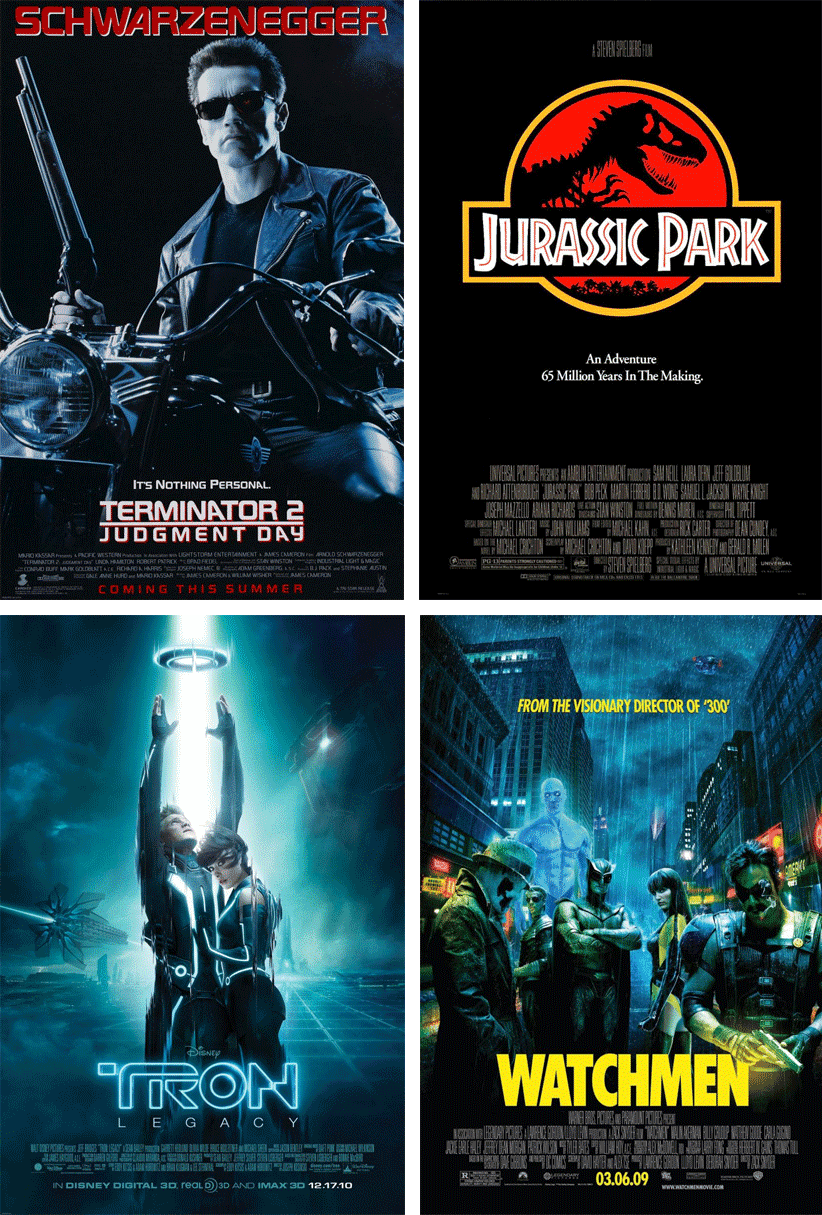 About
Bob McAfee
Instructor
Bob holds a Bachelor of Fine Arts degree in Animation from the Emily Carr University of Art & Design, and a Diploma in Digital Animation. Since 1999, he has worked as a Cinematic Director, Lead Character Modeler, Technical Artist and Animator, and a Maya and Zbrush instructor for the Art Institute of Vancouver, BCIT, Emily Carr University of Art & Design, Radical Entertainment and VanArts.
Izmeth Siddeek
Instructor
About
Izmeth Siddeek
Instructor
Izmeth Siddeek has over a decade of professional experience in the film & video game industry as a Lead Character Artist, Visual Development Artist, and Modeler. He has worked on Fifa 2007 at Electronic Arts Canada, Mass Effect 1 at Bioware, and most recently at Vancouver's Capcom Games Studio on Dead Rising 2, Dead Rising: Case Zero and The Bigs at 2k Sports. He is proficient in several software packages and has presented his work at the Game Developers' Conference (GDC) in San Francisco. Izmeth has also worked on the films Superman Returns and Scooby Doo 2. IMdB Game Developers' Conference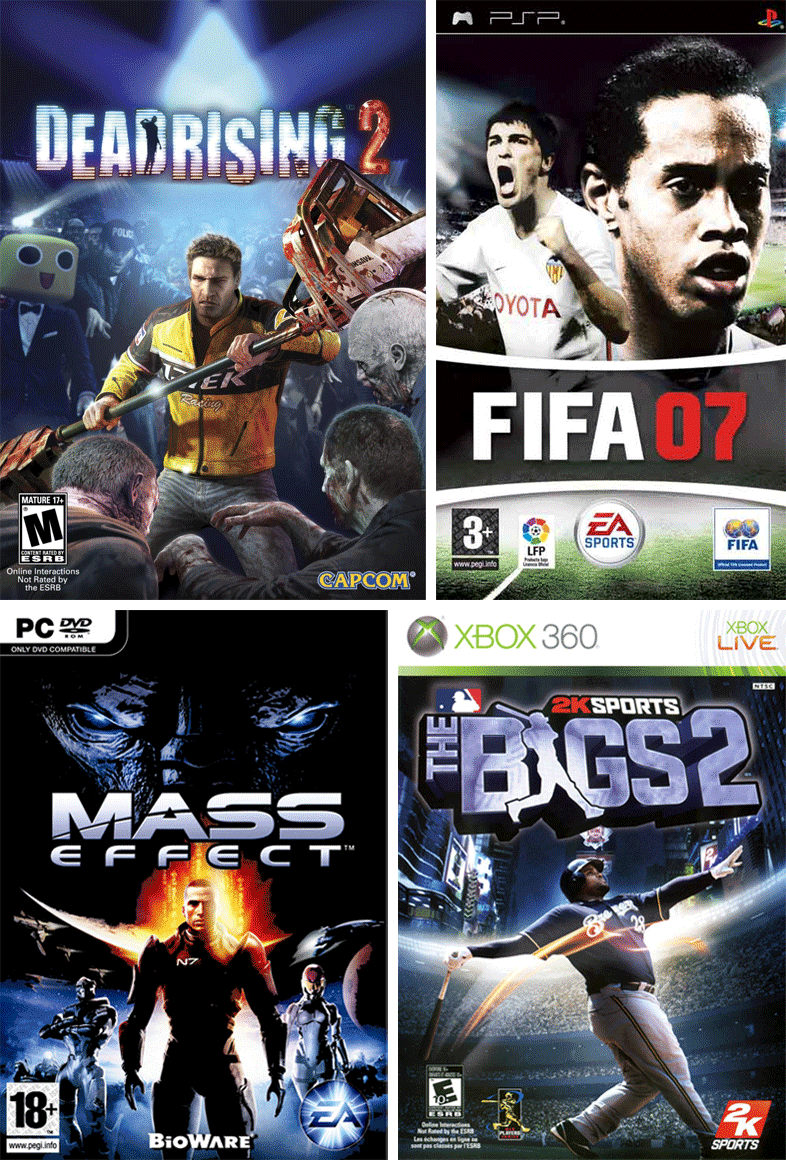 About
Kevin Shi
Instructor
Kevin started his industry career at Blue Castle Games when he transitioned from freelance artist. Currently, Kevin is an Environment Modeler with Capcom Game Studio in Vancouver creating models, textures and lighting. He has had experience with games such as The Bigs 2, Dead Rising 2 and Dead Rising 2: Off the Record. He is also a past graduate of VanArts Game Art & Design program in 2008.
About
Liam Smyth
Instructor
After graduating from VanArts in 2012, Liam began as a technical artist at a local indie VR studio before branching out into lighting at Electronic Arts and modelling at Capcom Vancouver. He has a strong interest in the technical side of production while continuing to pursue purely artistic ventures in 2D painting. Liam has worked on indie VR titles, FIFA 2017, and an unannounced title at Capcom.
Lisa Griffiths
Instructor
About
Lisa Griffiths
Instructor
Lisa has 8 years of professional experience in a variety of creative roles including 3D Modeler, Sculptor, Texture Artist, Animator, 2D Concept Artist, Animator and Illustrator. After graduating from Digital and Classical Animation at Capilano University she worked as a freelance artist on children's TV show pitches and educational games. She gained her first studio experience at Blue Castle Games where she learned the pipeline for realistic console games such as The Bigs 2 and MLB Manger, then transitioned onto the action adventure title Dead Rising 2 at Capcom. She later made the shift into mobile games where she worked on Sky Punks, a children's title, at Fathom Interactive and a currently unannounced title at IGG. Lisa also has a Bachelor of Arts in Psychology and a keen interest in human development. She is fascinated by the ways in which people overcome challenges and evolve as learners.
Thiago Vannuchi
Instructor
About
Thiago Vannuchi
Instructor
Thiago joined the VanArts team while he was a Character Artist at Virtual Reality projects at Archiact Interactive, sculpting, modeling and texturing characters for their projects. He was the co-founder and the creative head of Red Stomp Studio in Brazil for 4 years, where he was in charge of modeling and texturing. After coming to study at Think Tank Training Centre in Vancouver, his first job was modeling assets for the XBox Avatars at Disruptive Media Publishers, then moved on to be a 3D generalist working with Lord Mobile's real time videos at IGG. Now he is our second term Substance Painter instructor and also helps the seniors on their final projects.
From Diploma to Degree
VanArts has articulation agreements in place with several well established universities/colleges in Canada, the USA, Australia, New Zealand and the UK. These degree pathways allow you to complete your bachelor's degree in as little as one year after your studies at VanArts. This gives you the advantage of two credentials; a professional diploma and an undergraduate degree. These partnerships may not only save you money in tuition cost, but allows you to transition easily from VanArts to the partner institution while continuing your educational pathway in your chosen field of study. For international students, completing your BA degree in as little as two years of additional study with our local university partners provides you with the option to apply for a Canadian work permit, which may lead to permanent residency or Canadian citizenship. This list represents the pathways, universities and specific degrees available for graduates of Game Art & Design at VanArts:
Student Stories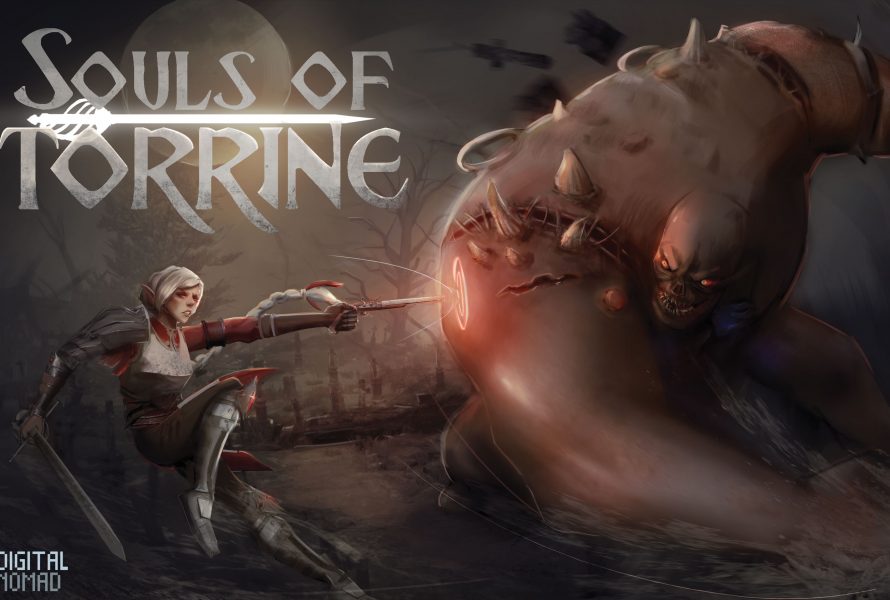 SOULS OF TORRINE: A Video Game Created in 8 Weeks!
In the third term, each student group at VanArts bands together to produce a full game from start to finish. Our most recent group, operating under the team name Digital Nomad Games, students from different cultures, beliefs, backgrounds and skills successfully created a brand new medieval fantasy hack-and-slash game entitled Souls of Torrine, under the direction of Lead Instructor Izmeth Siddeek.
View it here, and click here for the full story and peek behind-the-scenes. >>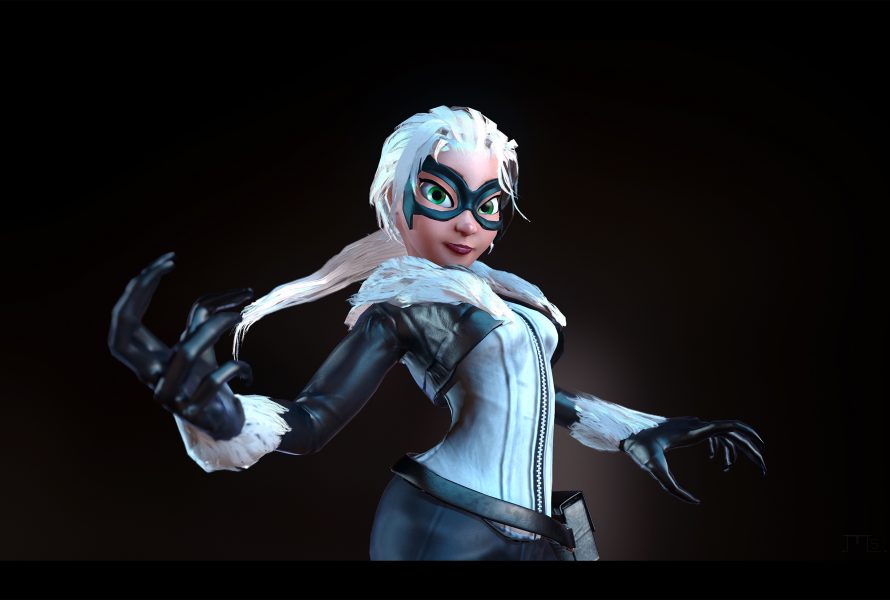 Girls in Game Art
In a traditionally male-dominated industry like video game production, it's exciting to see more and more female students coming into our Game Art & Design program, landing amazing jobs at local studios and breaking new ground with their own projects. Meet some of them here and click here for the full story!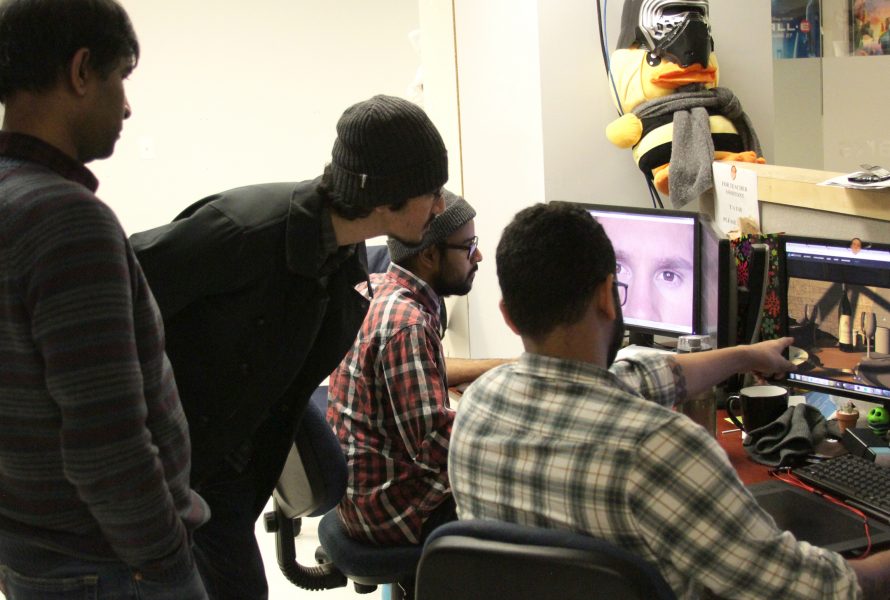 Leading the Way in the Industry
Game Art & Design graduate Shubhomoy "Shubu" Ghosh, from Pune India, has leveled up in his career. After three years at ICON Creative as a Modeling/Texturing Artist, Shubu has been promoted as a Modeling Supervisor, giving him the responsibility to hire new artists. In this video, senior instructor Izmeth Siddeek and Shubu talk about his new opportunity and how VanArts helped him get to where he is today. Click here for the full story on our graduates who have risen to lead positions in the industry!
Tuition Costs
International
$37,750.00 CAD
Additional Information
Payment Schedule
10% deposit upon acceptance to hold your seat 40% six weeks prior to start date 50% by end of Term 1 (3 months into studies)