What You'll Learn
Course Info
Held on 4 Saturdays, this course will take you through the full audition process.  Extensive use of modern film & television scripts, improv and on-camera practice will develop skills an actor needs for this very specific kind of work. In the 4th class, a guest agent will attend for feedback and Q&A. You will gain more confidence and skills that will take your audition to the next level: booking it!
Schedule: 4 Saturdays 10am to 1:30pm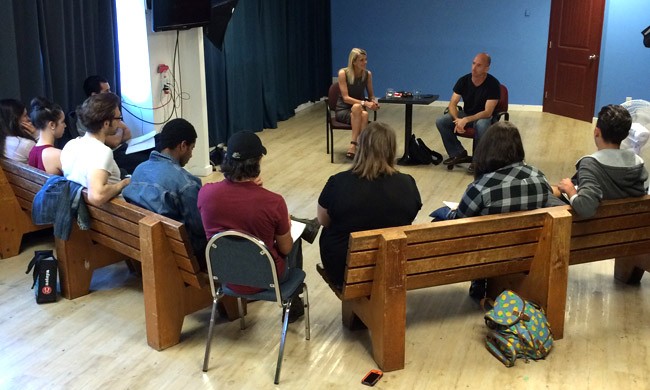 About the Instructor
About
Richard Keats
Instructor
Richard studied acting at the University of California, Irvine under Robert Cohen (Acting Power) and with some of the most renowned acting teachers in the world. Combining his vast education and professional experience, he has created a comprehensive methodology to excel in the audition arena. He has worked for over 25 years in film & TV, including over 65 commercials. Recent credits include Paramount'sMonster Trucks, Backstorm, When Calls the Heart, Continuum, Motive, Rogue, Fairly Legal, Arrow, Emily Owens M.D., Supernatural, Psych, Smallville, and the Hallmark Christmas movie, Hitched for the Holidays.
Tuition
International
$200.00 CAD
Additional Information
International Students
Please note that letters of acceptance are not issued for part-time courses, that the course may be cancelled if student enrolment is low, and that we advise any international students signing up for part-time courses to only do so if they are currently residing in Vancouver or if this course is not their sole purpose for visiting.