Announcing 25% Tuition Scholarships for Ukrainian Refugees – March 2024 Intake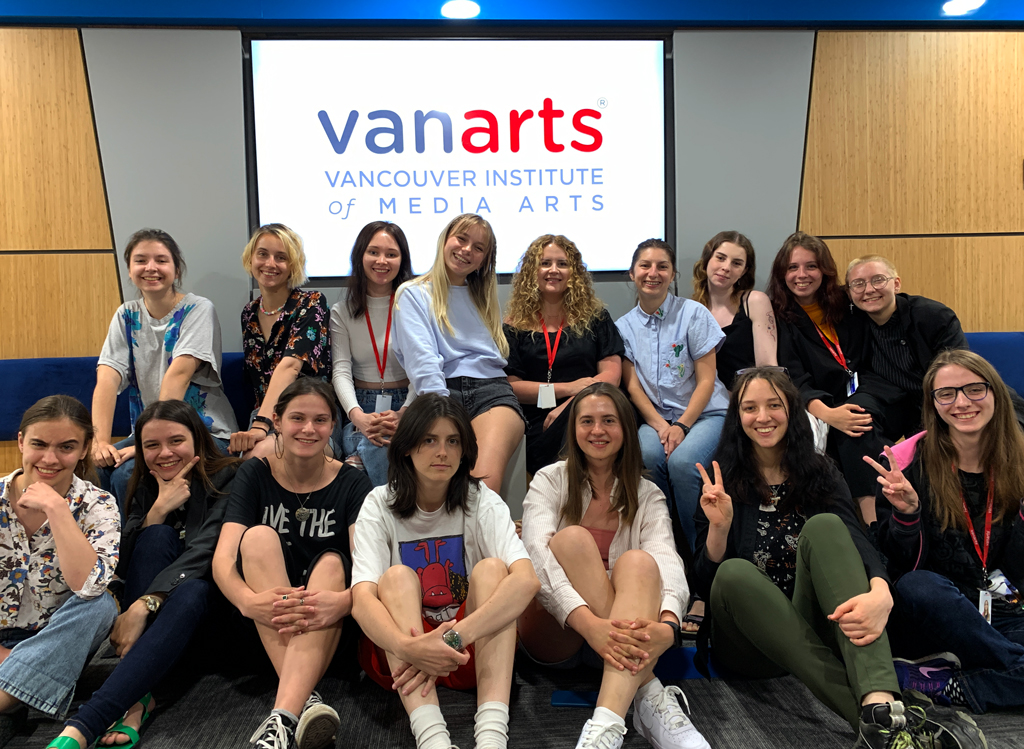 VanArts is offering 25% scholarships for our one-year diploma programs starting March 11, 2024, exclusively for citizens of Ukraine who are fleeing their country into Canada under the CUEAT program. These scholarships will be 25% off our current tuition for international students. Limited seats available.
Financial Assistance from Canadian Government Readily Available
Assistance includes:

(Up to $8,610 in total and more assistance for families.)
Other Benefits
Work permits in Canada during and after your studies.
Demand for jobs is booming in the industries we train for, with major film & animation studios expanding and opening facilities in Vancouver and high wages in BC (approximately $50,000/year for entry level jobs)
VanArts has several students from Ukraine already studying with us, and a vibrant community of international students. You will feel right at home!
Sofiia, a Game Art & Design student from Kyiv, said, "I never would have imagined I would have this great opportunity living so far away from home, but here I am."
Mariia, studying 2D Character Animation and also from Kyiv: "Everyone is so friendly here in Canada. I'm so happy to finally be here."
Watch here a story from Global News, reported by Jay Durant of This is BC.
If necessary, you can begin your studies online until your visa is approved and you are able to travel to Canada. We hope to hear from you soon!

If you have questions you can  reach out to our admissions team Monday to Friday, 9am to 4pm Pacific Standard Time, 1-604-682-2787 or email info@vanarts.com.
The staff and faculty of VanArts look forward to welcoming you to our campus in Vancouver, BC Canada.
--
"I just wanted to thank you from the bottom of my heart for your support! The amount of help worldwide is overwhelming and it really makes a difference for us here, helps us stay strong, keep fighting, standing our ground and hoping some day soon to get back to a normal life again."
-Iryna P
Lviv, Ukraine
Additional facts & information:
More than 229,000 British Columbians have Ukrainian ancestry, according to the 2016 census, making up five per cent of the province's population, more than the Canadian average.
Ukrainian Cultural Centre in Vancouver: https://www.auucvancouver.ca/