Program Duration
12 Months
Next Start Dates
September 5, 2017
September 4, 2018
The William Davis Centre for Actors' Study at VanArts has a strong team of experienced professional actors working directly with you to prepare you for the world of acting in the film and television industry. This is one of the most intensive acting programs - best suited if your desire is to push yourself and your skills to the highest level of creativity and professionalism. You will receive personal mentoring, small class sizes to ensure individual attention and focus, and the opportunity to collaborate with other faculties in photography, visual effects and animation production.
Our faculty of Acting instructors have starred in regular, lead, and recurring roles on TV series & features such as The X-Files, Supernatural, Continuum, Motive, Bates Motel, Battlestar Galactica, Cut Bank, Final Destination, TRON: Legacy and many more.
What You'll Learn
Term 1
Term 1 is devoted to building strong foundation skills in acting. In these first 12 weeks, your mind, body and imagination are challenged while exploring text and story. This intensive foundation prepares you for the challenges that await you in the upcoming terms, with most classes held in our dedicated studio space.
Film & TV - On Camera Improvisation Techniques - Hagen & Meisner Buffoonery Text Analysis Power of your Voice
Term 2
The second term is dedicated to the actor's individual process and character development, as you begin emerging into public spaces for location shoots and showcases. Through an intensive scene study and a short film project, as an actor you are challenged to use yourself and your foundation skills to advance your personal exploration into story and character.
Film & TV - Intermediate Short Film Character Building Scene Study Standard American Dialect Dance & Singing
Term 3
In Term 3 the challenge to you as an actor is full on! You are pushed to expand your range and raise the commitment and integrity of your performance while gaining confidence in your craft. This term is designed to confront and encourage the individual while pursuing and expanding into ensemble work, rehearsing and performing your first full-length play.
Film & TV - Advanced Fighting for Film Advanced Voice & Speech Shakespeare "On Set" Short Film In-House Play
Term 4
In the final term, the professional actor emerges in two intensive projects: a short film shoot and a full-length play in a professional theatre space. The last two months are committed to the business. Demo reels, voice over and audition skills are paramount to your success, so many guest speakers and instructors are brought in to pass on their expertise — including professional actors, directors, casting and talent agents who have worked extensively across North America.
How to Audition Headshots Live Stage Performance Voice-Over Meet Local Casting Directors Demo Reel
The Faculty
Chilton Crane
Head of Acting for Film & Television
About
Chilton Crane
Head of Acting for Film & Television
Chilton has been a professional actor for 25+ years, most recently co-starring in the feature film Cut Bank with Liam Hemsworth, John Malkovich and Billy Bob Thornton, plus many lead, recurring and guest star credits including 4400, Supernatural, Final Destination 2, The L Word, V, The X-Files and many others. Through the William Davis Centre at VanArts Chilton has the longest-running film & television part-time course in the city and brings all of her energy and experience to each and every class, demanding and encouraging the best of her students while preparing them for their careers in the film and television industry.
About
Bruce Dawson
Instructor
Bruce studied in New York at the renowned HB Studio with Carol Rosenfeld. He is a past member of the Equity Theatre Company Sea Theatre and has appeared in many of their critically acclaimed productions including Burn This, Popcorn, and Established Price. Bruce has appeared in numerous film and TV roles. He currently has recurring roles on the popular television series The L Word and the new series Painkiller Jane, as well as playing Flash Gordon's father in the new Flash Gordon series. He can also be seen as "Captain Harrison" in the feature film Holloman II. His teaching is influenced by Uta Hagen's methods. Students of his love the fact that he teaches them techniques that work on set and on stage, not just in the classroom.
Click here to see Bruce on the imdb.
About
Julie Howgate
Instructor
From Winnipeg to London to Vancouver, Julie has trained, performed and taught in theatre, TV and film for well over a decade. Expert at teaching beginning actors, she has introduced over 1000 students at the William Davis Centre to the thrill of acting. European credits includeBrookside (BBC), Soul Survivor (Trisquare), and French National commercial Orange. North American credits include Hallowe'en 8, The Gut Girls , US national Got Milk commercials and character voice work for Da Vinci's Inquest . Julie just made her directorial debut with Alan Ball's Five Women Wearing the Same Dress for Kindred Spirits. She brings with her the eclectic background and positive attitude needed to facilitate true acting.
William B. Davis
Founding Director & Actor
About
William B. Davis
Founding Director & Actor
Before becoming "Cancer Man" on the hit TV series The X-Files, William Davis had a long career as a teacher, director and actor. He has been the Director of Canada's two leading acting schools: the National Theatre School and the Vancouver Playhouse Acting School. He was the founding Artistic Director of Festival Lennoxville in Quebec, Director of the Dundee Repertory Theatre in Scotland and Assistant Director at the National Theatre of Great Britain.
Mr. Davis has directed over 100 professional productions at major theatres in Britain and Canada. He founded the William Davis Centre for Actors' Study in 1989, which now offers its highly regarded curriculum atVanArts, where he now also sits on the Board of Advisors.
For more information, see also:
www.williambdavis.com
William B. Davis at IMDB
About
Brent Stait
Instructor
Brent Stait has been acting in film, television and theater in Canada for the past 30 years.  From X-Files to Mystery, Alaska, from serial killers to priests, Brent has performed a large number of character parts on film and stage.  A graduate of Ryerson Theater School andBanff School of Fine Arts Master Class, Brent spent the first four years of his career doing theater at Stratford and surrounding areas before venturing into his numerous film & TV credits. He has been the recipient of a Tyrone Gutheri award, a Leo award, and has been nominated for a Genie.
Check out Brent Stait on IMDB
About
Dave Mott
Instructor
Dave is a BFA graduate of University of Victoria and is committed to challenging established creation concepts and developing new ways of seeing theatre. In the 1990's he was core member of the Chaos Collective and his creative efforts gave rise to the Metanoia Projects and a number of site-specific theatre installations in local rave parties. A committed member of the CORE group in Vancouver since 2005 he is skilled in Suzuki Method, Viewpoints, Grotowski & Fowler physical theatre techniques. As co-founder of Upintheair Theatre in 1999 he has created, produced, directed and/or performed in Wedgie, Pyropornomania, Moxie, Men of the WORLD, STUMPED & 120bpm and established Vancouver's short form original theatre festival – The Walking Fish Festival. Selected Acting: Escape From Happiness, Sexual Perversity in Chicago, Glengarry Glen Ross, Hopscotch, Hello Out There, Much Ado About Nothing, King Lear.
About
Don Adams
Instructor
Donald Adams was born in Calgary, Alberta and grew up in Vancouver, British Columbia. He studied at the Vancouver Playhouse Acting School before beginning a thirty-plus year stage career, with engagements at the Stratford Festival, Second City, Tarragon Theatre, Bard on the Beach, and Touchstone Theatre, among many others. Over the years, he has worked with such luminaries as Bette Davis, Tennessee Williams, George C. Scott, and William Hurt. Don is also co-founder of The Shakespeare Centre, established in 2004 to provide ongoing Shakespearean training to Vancouver actors.
Jillian Fargey
Instructor
About
Jillian Fargey
Instructor
Jillian Fargey brings over 20 years of experience as a professional actor working in film, television, theatre and radio.  She has sat on the jury for the Genie and Gemini Awards and holds several nominations, as well as a Leo Award for Best Supporting Actress in the film Green Chain. Jillian serves on the Board of Directors for the Jessie Richardson Theatre Award Society and has several years experience as an instructor of the acting craft at several schools and workshops.
Load more faculty members
About
Mel Tuck
Instructor
Mel is a highly regarded pioneer of Canadian theatre, a director of international reputation and an innovator in theatre training technique and philosophy. Mel's thirty-five year history of directing, teaching and performing in Canadian theatre is extensive. This includes artistic directorship of three companies, thirteen years as administrative director of Ryerson's acting program and national recognition in the form of three ACTRA and two Genie  nominations. With Mel's experience in the education and direction of Canadian talent, he has been honoured to have seen many of his students move on to major roles in the Stratford Festival, the Shaw Festival and regional theatres.
About
Brad Gibson
Instructor
Brad Gibson is a voice, speech and movement teacher in Vancouver, BC.  He currently teaches Voice at VanArts, Movement and Voice at at Studio 58 Langara College, and is senior faculty for Canada's National Voice Intensive.   He has taught Voice and Speech throughout S.E. Asia (while based in Kuala Lumpur, Malaysia), and has worked as a professional actor and Voice and Dialect coach for theatre, film and TV in Vancouver and Toronto, Canada.  His training includes a B.A.(Theatre) and B.A. (Psychology) from Simon Fraser University, and an M.F.A. (Acting) and Graduate Diploma in Voice Teaching from York University.  He has also trained with Richard Armstrong and explores Middendorf Breath Movement with Juerg Roffler.
About
Daniel Martin
Instructor
Daniel has been appearing on Vancouver stages since graduating from the William Davis Centre in 1999. Highlights include the manic director Strizh in Black Snow (United Players), Frank in Daniel McIvors' Never Swim Alone (Street Repertory Theatre), Edmund in King Lear(Firehall/Shakespeare Centre) and Sophie's Dad in Carnage (Pi Theatre). He most recently played himself, his great-great-great-grandfather, and many others in Upintheair's Johnny Grant: A Rollicking Adventure Story. As Artistic Director of Upintheair, Daniel has been instrumental in the creation of Wedgie, Men of the World, 120bpm, Johnny Grant, and The Walking Fish Festival. He has been an ongoing member of the CORE physical training group since 2004.
About
Bill Pozzobon
Instructor
Bill Pozzobon has been acting and teaching for over 20 years, having performed with theVancouver Theatresports League, Number 14 at the Axis Mime Theatre, Blackdog Theatre in Toronto, and performing with comedic actor Ryan Stiles at Upfront Theatre in Bellingham, WA.  He has taught at the Shadboldt Center for the Arts, Carnegie Community Centre, and Simon Fraser University, where he received his Bachelor of Arts in 1991.
About
Dylan Neal
Instructor
Dylan Neal is one of Canada's busiest working actors, with regular roles on 8 American series including Dawson's Creek, Smallville, and Wild Roses. Also with well over 60 recurring, guest star and leading roles in MOW's.  His 20 years of experience in film & television bring a wealth of knowledge to his teaching.  With the majority of his career spent in Los Angeles, Dylan has had the good fortune to study with some of the profession's biggest names, including Ivana Chubbuck and Lewis Smith.
Check out Dylan Neal at IMDB
Gabriel Carter
Instructor
About
Gabriel Carter
Instructor
Gabriel Carter is from San Francisco, California. He graduated from the American Conservatory Theatre masters program. In NYC, he was a voice over director for Don Buchwald and associates where he coached such luminaries as Ally Sheedy, Mary Stuart Masterson, Billy Crudup, Lisa Bonet amongst others. He was a instructor at the Stella Adler Conservatory. In Vancouver he was a core faculty member of Schoolcreative for five years. Gabriel believes acting is not a mimicry of life.
About
Jenny Duffy
Instructor
Jenny teaches Dance for Actors, and has been a dance instructor/choreographer around the city for several schools and studios, including the Harbour Dance Centre and Vancouver Academy of Dance.  As a dancer and performer, her international credits include shows in New York, Los Angeles, Hong Kong. Her experience includes working with major names such as the Vancouver Giants & BC Lions Dance Team, and with musical artists like The Black Eyed Peas, Michael Buble and Young MC.
About
Tony Alcantar
Instructor
Tony Alcantar is an award-winning dialect coach with a BFA & MFA in Acting and Theatre from Chicago's Roosevelt University.  He is an alumnus of the world famous The Second Cityand is constantly recommended by Vancouver's top casting directors, having worked with actors such as Billy Bob Thornton, Martin Freeman, Halle Berry and Stellan Skarsgard on multiple feature films and TV series. Tony has been holding sold-out dialect workshops at UBCP since 2004 and teaches dialects at many other schools for actors.
Tracy D. Smith
Instructor
About
Tracy D. Smith
Instructor
In 2002, Tracy D. Smith received an MFA in Creative Writing from UBC and subsequently joined Brightlight Pictures' Development Department until 2006. She also served on the board of WIFTV for over three years during that time. Her first short film Sandra Gets Dumped won Leo Awards for Best Screenwriting and Best Female Performance. Her feature film debut, Taming Tammy, premiered at the 2007 Vancouver International Film Festival and was one of five films to be nominated for the CityTV Western Canada Feature Film Award. Some of her other films include Unbearable Love (Montreal World Film Festival 07), The Brute (VIFF 08), No Means No (Grand Prize Winner Bloodshots 08) and Curse of the Jade Falcon (Winner of VAFF's Mighty Asian Moviemaking Marathon 08). Her most recent short project was funded by the BC Council for the Arts, a Gothic Western entitled The Homestead. She is currently in development on her next feature film which will go to camera this year.
About
Trilby Jeeves
Instructor
Trained in her second language at Le Conservatoire D'Art Dramatique de Quebec, in Quebec City, Trilby Jeeves was the first and only English student to graduate from the three-year program. She went on to perform in both French and English across Canada. During this time, she also worked part-time as a costumer, and a set supervisor for the film & TV industry. Trilby's directing experiences include the first French Canadian productions of Les Monologues du Vagin for two consecutive years, and a recent production for First Impressions Theatre ofThe Memory of Water. Her passion for inspiring truthful performance evolved from teaching improv classes to various schools into her own Buffoonery Acting Workshops, which have taken her throughout BC to Puerto Rico, Prince Edward Island and Saskatchewan. She also helped create the Directing the Film Actor workshop, which she teaches with her partner, Peter D. Marshall, around the world. By providing a safe place, Trilby encourages her students at to find their inner bouffon giving them a unique tool for text exploration.
You can follow Trilby, a social media enthusiast, on twitter: http://www.twitter.com/tjbuffoonery and check out Buffoonery Acting Workshops
About
Wendy Bollard
Instructor
Wendy Bollard is a singer, actor, producer and director with over 25 years of vocal experience. After graduating from Anthony Holland's Vancouver Film and Theatre School she moved to England where she studied at The Actor's Centre in London and performed at venues throughout London and Dublin. As a trained singer with a critically-acclaimed jazz CD, Wendy has performed at the Vancouver International Jazz Festival, the West Coast Music Festival, and was the featured vocalist with Dal Richard's Orchestra.
Wendy sits on the Culture Committee for the City of White Rock, is a board member for Peninsula Productions and recently started her own production company 16th Ave Productions.
From Diploma to Degree
VanArts has articulation agreements in place with several well established universities/colleges in Canada, Australia, and the UK. These degree pathways allow you to complete your bachelor's degree in as little as one year after your studies at VanArts. This gives you the advantage of two credentials; a professional diploma and an undergraduate degree.
These partnerships may not only save you money in tuition cost, but allows you to transition easily from VanArts to the partner institution while continuing your educational pathway in your chosen field of study. For international students, completing your BA degree in as little as two years of additional study with our local university partners provides you with the option to apply for a Canadian work permit, which may lead to permanent residency or Canadian citizenship.
This list represents the pathways, universities and specific degrees available for graduates of Acting for Film & Television at VanArts:
Student Story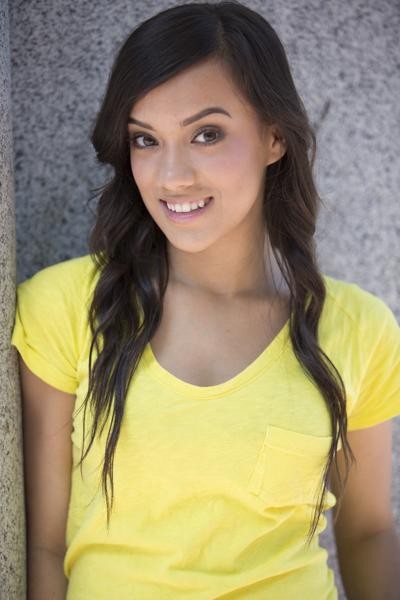 Meet Eva Day
Eva, from Vancouver BC, enrolled in the VanArts Acting program right after high school and has since landed many roles in local TV movies and series.
In her own words, "I wouldn't trade my time at VanArts for anything! Not only did I learn what I needed to know about the acting craft and business from pros who really know their stuff, I learned so many things about myself. My time at VanArts not only helped me become a better actor, but also became a better version of myself which I now bring to my work and all aspects of my life."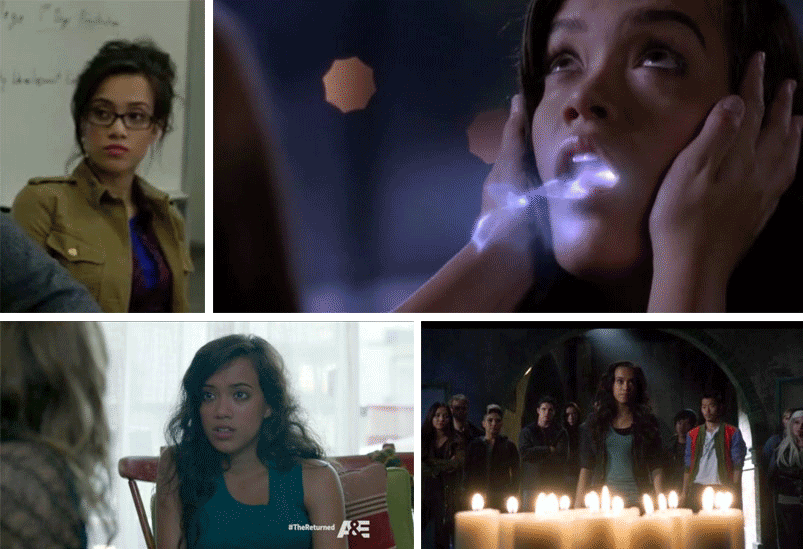 An Acting Career is Launched
Today, Eva is a professional actor who had her first role on The Tomorrow People for the CW Network, followed by the TV movie Sugar Babies and series Supernatural, iZombie, Bates Motel, Mistresses, and a recurring role on A & E's The Returned.
Watch Eva's career unfold on IMDB.
You Are Wanted On Set
Want to be on the screen like Eva? Send us your application & audition today.
Tuition Costs
International
$24,750.00 CAD
Additional Information
Payment Schedule
10% deposit upon acceptance to hold your seat
40% six weeks prior to start date
50% by end of Term 1 (3 months into studies)