Program Duration
10 weeks
Next Start Dates
August 26, 2021
Equipment Requirements:
Digital SLR camera with at least 1 lens
Memory card
Personal computer access to download and process images
Tripod recommended
Prerequisites: none
What You'll Learn
Course Info
IMPORTANT UPDATE: Due to the COVID-19 pandemic, this course will not be offered in-studio or in-classroom at VanArts, but will be proceeding in a blended delivery format, online and on location.
The course will run on Zoom, supplementing studio shoots and lighting demos through online software demonstrations, plus extra outdoor photo walks with social distancing measures in place.
Students outside Vancouver are also welcome to take the course online. For photo walk sessions, you may take your own photos in your own location, and show them to the class the following week. If outside Vancouver's time zone, please take note the course takes place in Pacific (Vancouver) Time, so adjust your schedule accordingly.
This 10-week course is designed to introduce the basic concepts, controls and tools of digital photography. Students will learn basic camera controls, exposure controls, depth of field, white balance and the fundamentals of composition through classroom discussions, visual examples and hands-on workshops.
We will discuss camera equipment…from what you "need" to what you might "want". And finally, we'll explore different ways of presenting your images from slideshows to prints, photo books and more. At the end of this course you will have more confidence in using your camera and equipment, an understanding of basic photographic principles, increased skill in manipulating creative tools and a renewed excitement for what photography has to offer. Whether you are an aspiring professional, a dedicated hobbiest or a weekend warrior, this course is sure to satisfy your taste for image making!
Schedule: Thursday Evenings, 6:15pm – 9:15pm Pacific (Vancouver) Time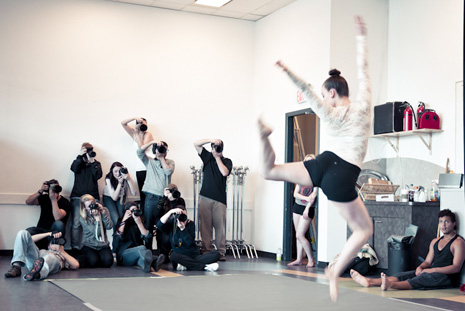 Class Outline
Class 1: Dissecting your Digital SLR (Online)
Class 2: The ins and outs of Exposure Control (Online)
Class 3: Photo Walk 1 (On Location)
Class 4: White Balance and Review of Photo Walk images (Online)
Class 5: Depth of Field and Composition (Online)
Class 6: Photo Walk 2 (On Location)
Class 7: Review of Photo Walk images + Hollywood lighting patterns (Online)
Class 8: Intro to post production with phone apps and Adobe Lightroom (Online)
Class 9: Photo Walk 3 (Night Shoot on location at Science World)
Class 10: Post production, final portfolio review, Q&A. (Online)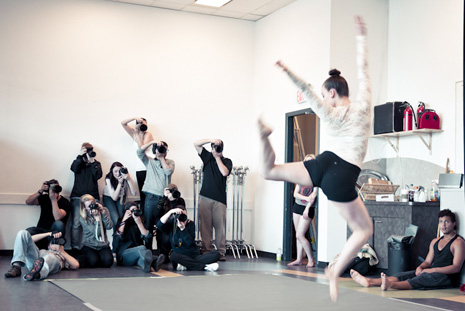 Terms & Conditions
Please note: This program does not require approval under the Private Training Act (PTA). Students may not file a claim against the Student Tuition Protection Fund with the Private Training Institutions Branch (PTIB) regarding this program.
Terms & Conditions
Tuition
Tuition is due in full at the time of registration.
Tuition is not protected by PTIB's Student Tuition Protection Fund. For more information visit: www.privatetraininginstitutions.gov.bc.ca/students/student-tuition-protection-fund
Cancellation
In the event that VanArts cancels a part-time program, all registrants for that program will receive a full refund.
VanArts may cancel a part-time program if enrolments do not reach our minimum capacities.
Refund Policy
There is a non-refundable cancellation fee of 20% of the part-time program tuition.
Written notice of withdrawal to admissions@vanarts.com is required.
Non-attendance without written notice does not constitute eligibility for a refund.
Refunds of the full program tuition, less the 20% cancellation fee, will be granted up to seven calendar days before the start date of the part-time program.
No refunds will be granted less than seven days before the start date of the part-time program.
About the Instructor
Mauricio Orozco
Instructor
About
Mauricio Orozco
Instructor
Mauricio Orozco is an advertising and commercial photographer. Born in Mexico City and educated at the Brooks Institute in California, he now calls Vancouver his home. His philosophy is simple, to collaborate with his clients to create images of their products and ideas in a strong and clear way.  Some of his clients include Creative Engine Branding and Design, Bare Advertising, University of British Columbia, BC Hydro, BBA Engineering, Grupo Modelo, Kobex Resources Canada, Atkinsons of Vancouver among others. Some of his images are also represented by Farmboy Fine Arts. www.orozco.ca
Tuition
International
$375.00 CAD
Additional Information
International Students
Please note that letters of acceptance are not issued for part-time courses, and that the course may be cancelled if student enrollment is low.
If Pacific Time Zone is convenient, international students may opt to take this course online.