Third Time's a Charm – Students Collaborate on Annual Photography Project
From May 23-26, VanArts once again welcomed faculty and students from our partner school University of Gloucestershire (Cheltenham, UK) to work together on an exclusive photography project. In its third year in a row, this was one of our most successful collaborations to date.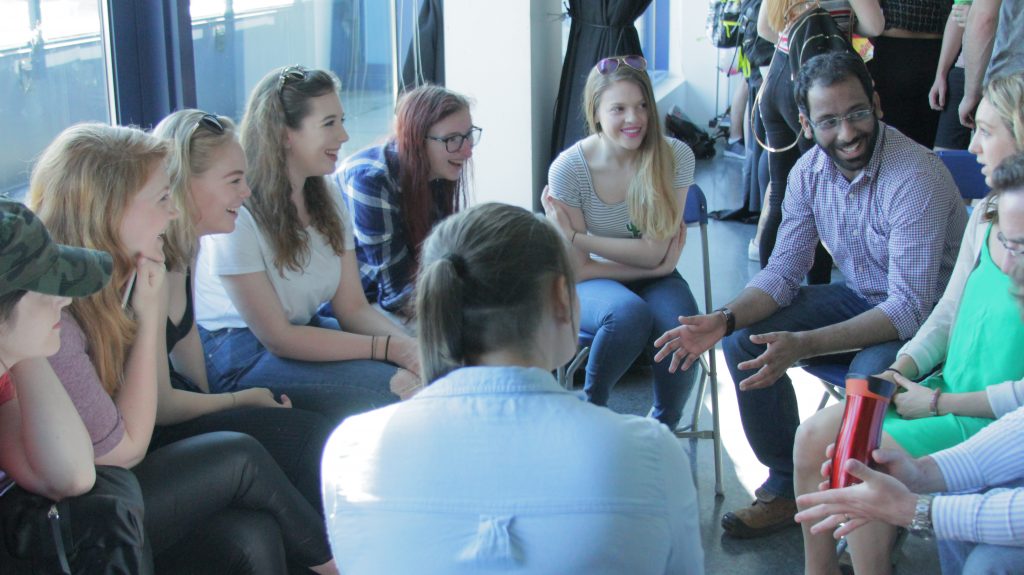 Since 2015, our Professional Photography department has joined forces with the Editorial & Advertising (Ed & Ad Photo) department at Gloucestershire to create photos for a local Vancouver business, giving students the real-life experience of working on a creative brief as a team. This time around, the brief was provided by Vancity, the largest community credit union in Canada. 26 students from the UK and 24 students from VanArts spent four days responding to the brief with their own talents and ideas, reaping fantastic results by the end of the week.
Day 1: The Brief
Our friends from Gloucestershire arrived in the morning for a meet-and-greet with VanArts, and a presentation of the creative brief by Lorraine Wilson, Media Relations Consultant for Vancity. The goal was to send students to 13 branches throughout the Vancouver area and capture the essence of each community they serve. Students from each school were combined into small teams to conduct research on the branch communities and begin planning for the week ahead.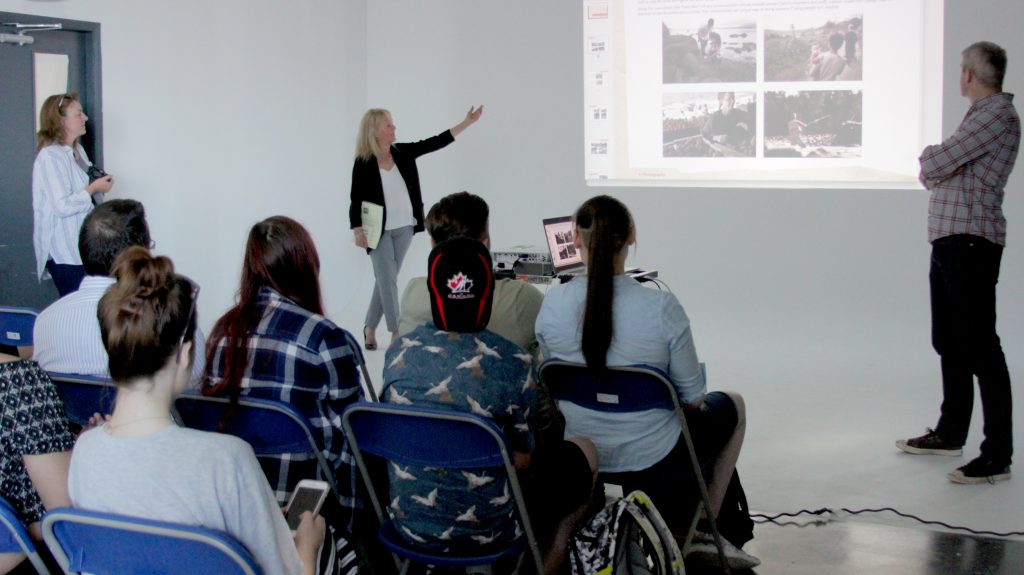 Day 2: The Shoot
After meeting with their locations' branch manager for advice and contacts from local businesses, students created an action plan and hit the streets to capture their images. For many of the students who flew over from the UK, this was also their first time in Vancouver, so it was an added treat to get up-close and personal with their new city.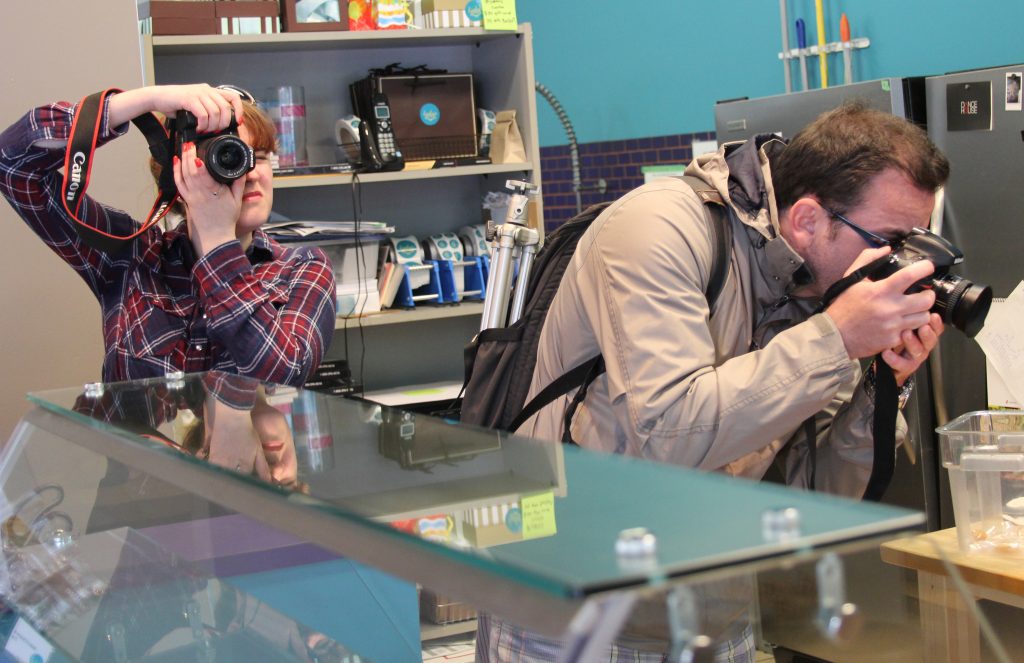 Day 3: The Pitch
Teams needed to prepare a selection of their work to a panel made of faculty from both schools for critique and feedback (From VanArts: Department Head Ian McGuffie, Program Manager Jeff Bell, and Studio Manager Kitt Woodland. From University of Gloucestershire: Course Leaders Trudie Ballantyne and Grant Scott). Based on the results, students needed to either prep and edit their final image(s) or go out and do re-shoots.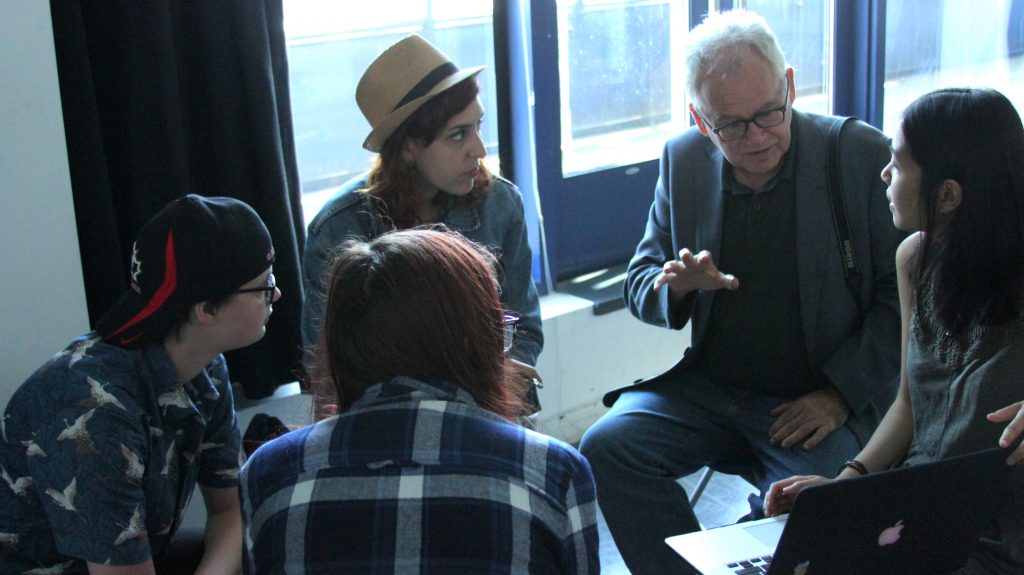 Day 4: The Show
Final images were submitted for printing and display to the public. VanArts studio manager Kitt spent all morning printing each image and high-tailing over to the gallery space (at Stretch Yoga on Vancouver's East Side) with the finished pieces. Students spent the afternoon hanging the show, which opened to the public at 6:30pm that night. Representatives from Vancity were invited to enjoy the work and meet the student teams. There was much to celebrate for a job well done! Thanks to everyone who came together to make it all possible.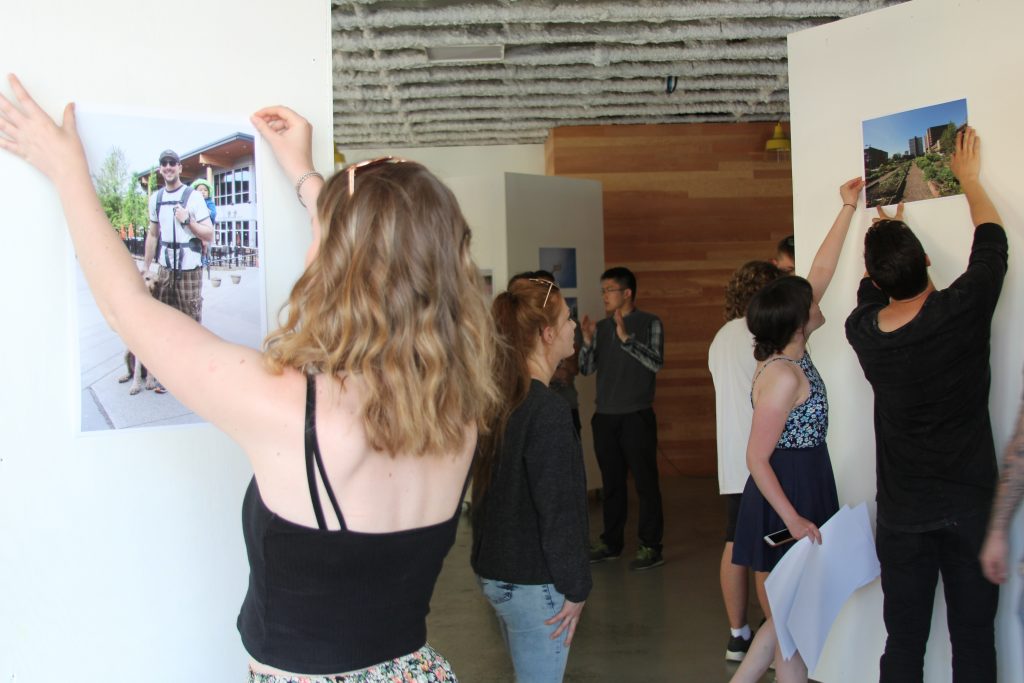 Behind the Scenes
Check out these videos for a recap of the entire week, and the full round of "thank yous" by Vancity and both schools from the gallery show.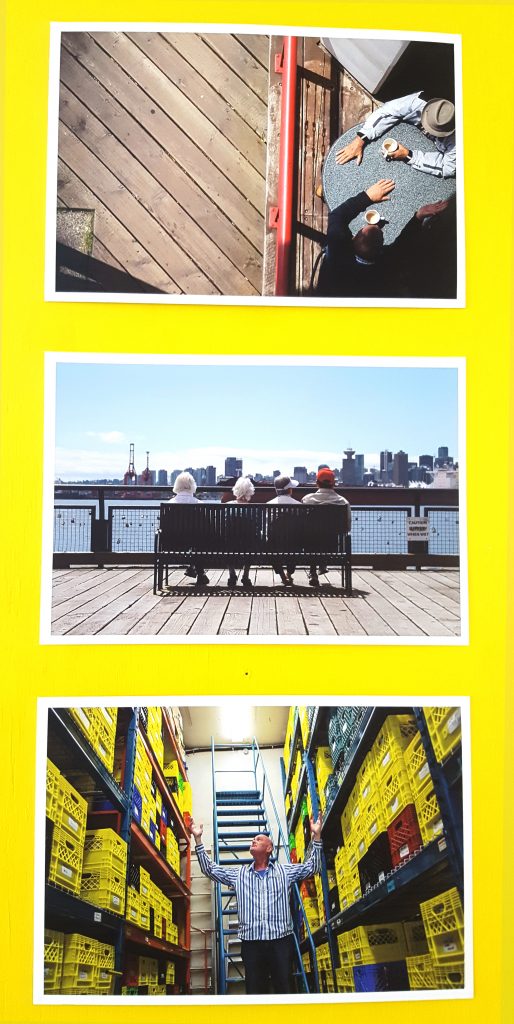 For more, check out our Facebook galleries for behind-the-scenes and all photos from the show.
For more on Vancity and their community projects, click here.
This unique collaboration between VanArts and University of Gloucestershire is only one facet of the relationship between both schools. Degree pathway partnerships from multiple programs are available for VanArts graduates who wish to pursue further study in the UK. Click here for more details, and contact us for more information on our Professional Photography program.