Program Duration
12 Months
Next Start Dates
March 12, 2018
September 4, 2018
March 11, 2019
September 3, 2019
The Character Animation diploma program at VanArts places your focus on character animation through body mechanics and performance, and strong foundation training in modeling, lighting, character building and art direction. We are the go-to school for training in industry-standard softwares MAYA for 3D and Toon Boom's HARMONY for 2D, with students in the 2D stream using modern 19-inch Yiynova tablets. Courses in story, visual language and life drawing support your development as a character animator, all guided by award-winning faculty with experience working at studios such as Disney, Dreamworks and Industrial Light & Magic.
We are happy to be partnered with Rhino House to provide our students with free access to thousands of video references created by animators for animators.
"Rhino House is also an invaluable asset for faculty use in creating demos and evaluating student work." - Wayne Gilbert, Head of Animation
What You'll Learn
Term 1
The first term of the year begins with the principles of animation: Initiating Force, Path of Action, Lead/Follow, Timing/Spacing, Physics and Body Mechanics. The aesthetics of a shot, psychology of line, shape, composition, lighting and colour are covered in Story/Visual Language.
Life Drawing is essential for all animation students, as strong drawing skills build confidence and all animators benefit from simplified structural drawing for planning animation. 3D animators learn Maya Fundamentals in animation interface, preferences and file management, and basic modeling is introduced for creating props and environments. Photoshop is introduced to support assignments, presentations, and texturing, and the History of Animation is offered for an in-depth look at how the art form has evolved.
Timing/Spacing Physics & Body Mechanics Path of Action Lead/Follow Initiating Force
Term 2
Term 2 advances the study of animation through more detailed body mechanics and introduces acting, character awareness, thinking and dealing with the environment to strengthen content believability. Story/Visual Language advances to deal with the psychology of cinematic image, acting and story structure while storyboarding assignments prepare you for Term 3 assignments and Term 4 demo projects.
Life Drawing continues, advancing body construction awareness and dynamic posing. In Maya class, organic modeling is taught using existing character models, building clothing, hair and props that will support your storytelling efforts through character animation.
Storyboarding Adobe Premiere Harmony Maya Body Mechanics
Term 3
Acting and Performance is the focus of Term 3 animation assignments. The course takes an innovative look at 'the animator as actor' role. You will observe students from our Acting Department, studying their body language, timing and interaction. Dialogue, sound FX and music are introduced.
In Story/Visual Language you will develop, storyboard and create assets for your Term 4 demo project. Workshops in Adobe Premiere prepare you for creating, editing and adding audio to story reels and final projects.
Life Drawing advances body construction awareness and dynamic posing. The application of techniques learned in Maya 1 and 2 aid in the building of sets and character assets for the short story project.
Character Performance Pantomime Dialogue Editing & Audio Dynamic Poses Asset Building
Term 4
The term is for honing Character Animation skills while creating your Character Animation demo reel. You have a choice of completing a short film, as designed and story boarded in Term 3, or completing a sequence of assignments to strengthen your skills as a character animator.
Harmony classes introduce software components specific to your film project.
Lighting and rendering are taught in the Maya course to help enhance the visual presentation of your demo reel project, as well as providing visual polish on previous animation assignments.
Life Drawing advances body construction awareness and dynamic posing to help strengthen your animation poses. You also explore artistic expression through line and proportion.
Visit us on YouTube for samples of student films & demo reels in 2D and 3D.
Honing Skills Lighting Rendering Demo Reel
The Faculty
Wayne Gilbert
Head of 2D/3D Character Animation, Dean of Faculty
About
Wayne Gilbert
Head of 2D/3D Character Animation, Dean of Faculty
Wayne Gilbert has worked in the industry for 35+ years on films ranging from Star Wars to Care Bears, including Rock and Rule, The Mummy 2, Pilsbury Doughboy commercials, 7 TV specials and video games Bounty Hunter, Skate and Skate 2.  His credits include Sr. Animation Director, Sr. Lead Animator and Art Director having worked at studios such as Nelvana, ILM (Industrial Light & Magic), Walt Disney Canada and EA Black Box.
Wayne has lectured internationally at post-secondary schools and professional venues, won 2 Clio Awards, created 5 animated short films (including the award-winning Let Go), and has authored 3 books (including Simplified Drawing for Planning Animation). His personal work is focused on writing and story development for film.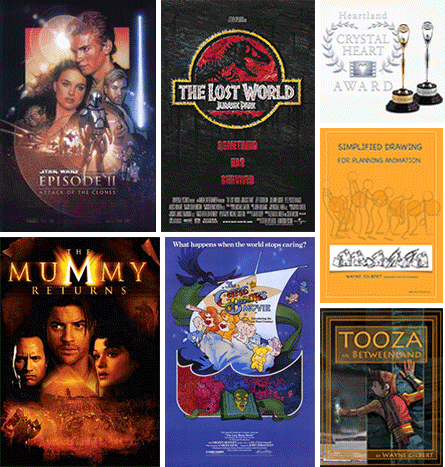 Charles Phillips
Instructor
About
Charles Phillips
Instructor
Charles is an accomplished animator, historian and certified Harmony Instructor, who studied film-making at John Abbott College's Creative Arts Program in Montreal in the early 1980s and also attended the Sheridan College Classical Animation Program in Oakville, Ontario. His many credits for television series and commercials were earned at studios in Montreal and Toronto, and on various independent projects in Vancouver. His eclectic background includes experience in radio broadcasting, as well as comic book and anime wholesale distribution. Charles is a cornerstone of the school, having initially worked underneath Lee Mishkin, Academy-Award winning founder of VanArts' Classical Animation Program.
About
Lawrence Wong
Instructor
Lawrence holds diplomas in classical and computer animation from VanArts and Vancouver Film School. His professional work includes Dreamworks' The Road to El Dorado and Joseph: King of Dreams, and Action Man, Beast Machines, Weird-Ohs, Heavy Gear, Max Steel, Hot Wheels, and Zixx at Bardel Entertainment & Mainframe Entertainment. Along with his animation skills, Lawrence is our program's certified Maya instructor, supporting our character animation curriculum with modeling, rigging, lighting and rendering. Lawrence also holds a BSc in Biological Sciences from University of Alberta.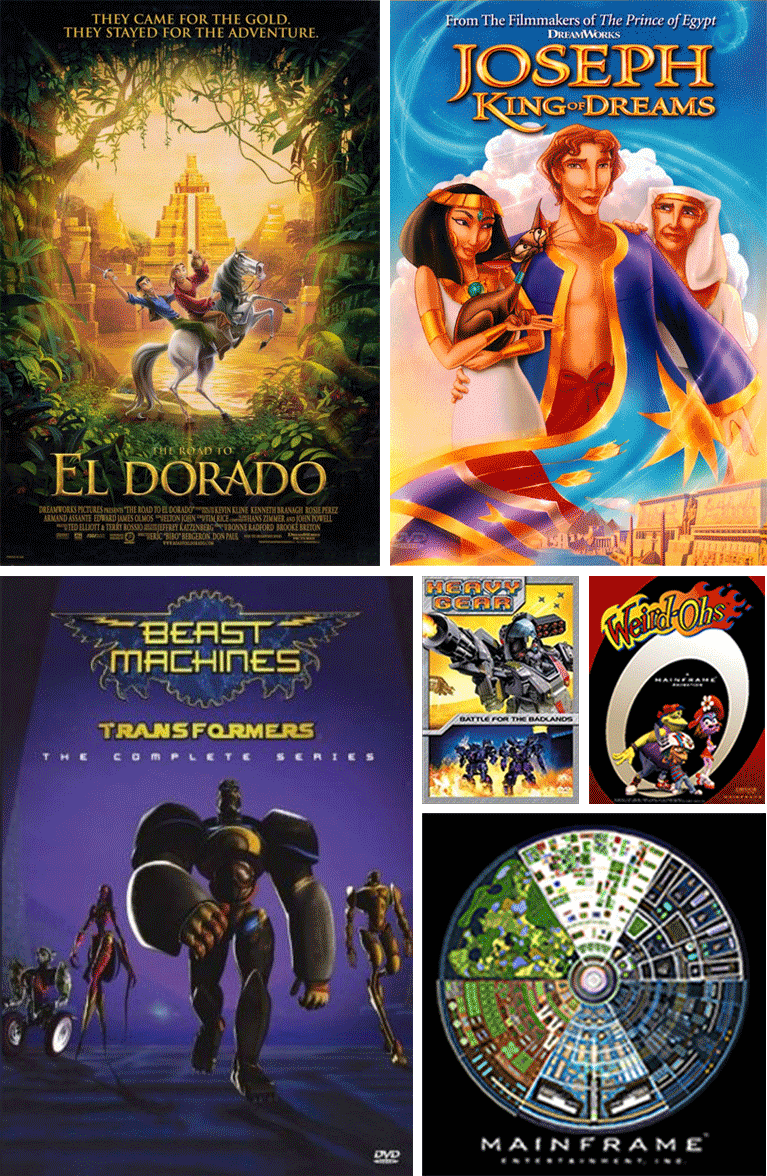 About
Carlo Gemmani
Instructor
Carlo Gemmani is a Lead Character Animator at Bardel Entertainment on the Emmy-Award winning Dreamworks series All Hail King Julien. From Italy, he studied Industrial Design at Politecnico di Milano and 3D graphics and coding at Big Rock Institute of Magic Technologies. His passion for 2D Character Animation brought him to Vancouver to study at VanArts, and now as an industry professional has joined our faculty to share his knowledge with our future animators.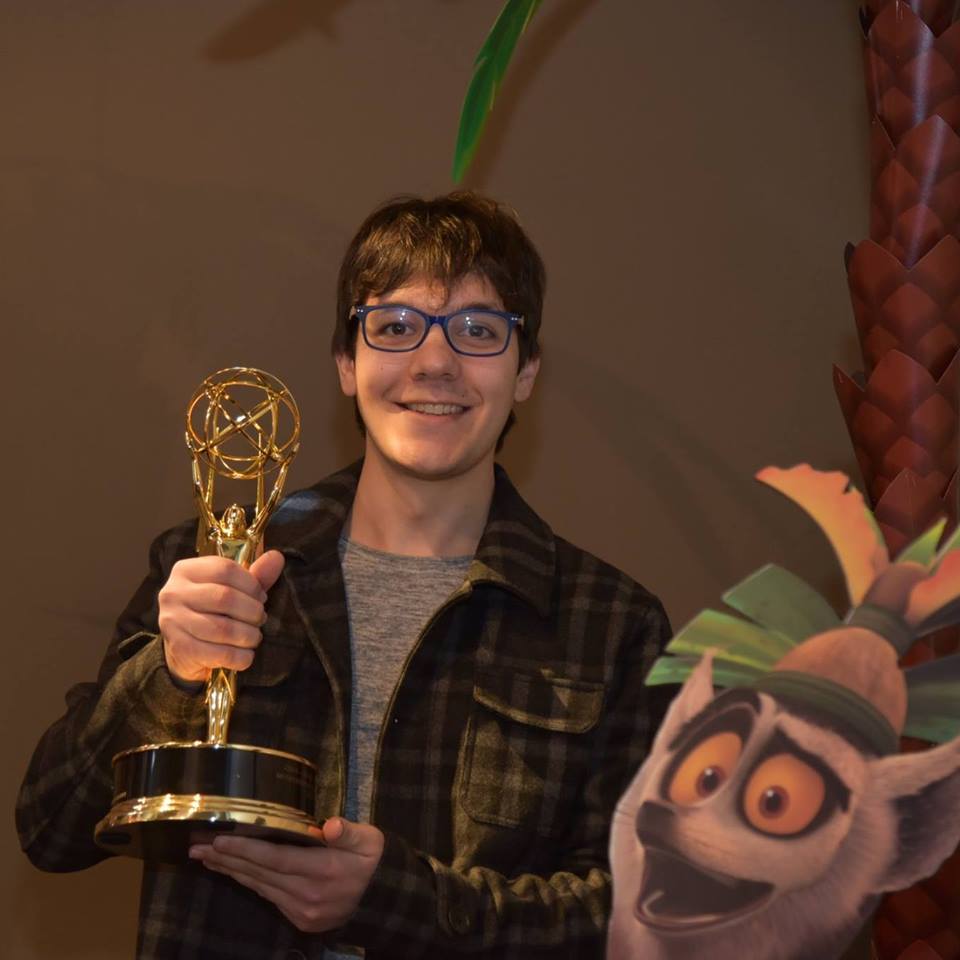 In-Ah Roediger
Instructor
About
In-Ah Roediger
Instructor
Parinaz Shajareh
Instructor
About
Parinaz Shajareh
Instructor
Parinaz Shajareh, MFA, BFA, has worked in the industry for over 15 years for studios such as Lucas Film, Polygon Pictures, Digital Dimension, Meduza Arts and Triotech Amusement.
She works in both digital and traditional mediums such as oil, pastel and charcoal. She also has a studio-based practice in which she does painting and illustration.
Parinaz's teaching focus and specialty is human figure drawing, painting and concept art.
Scott Hastings
Instructor
About
Scott Hastings
Instructor
Scott has been a media producer, consultant and instructor since 1997.  Most recently he has worked with Identify Photo on a number of video productions as a producer and sound engineer for non-profit organizations and is an active musician and entertainer. Scott's work experience also includes many years with the Gulf Islands Film & Television School as 3D Animation program manager, soundtrack composer, video mentor and co-producer of the school's official YouTube Channel launch. He has developed websites, print materials and produced animation for his award-winning short Frog Song, the documentary Contact the People (2002 Sundance Film Festival premiere), plus sound design for Lisa Jackson's NFB short Suckerfish and Richard Reeves' camera-less animated film 1:1.
From Diploma to Degree
VanArts has articulation agreements in place with several well established universities/colleges in Canada, the USA, Australia, New Zealand and the UK. These degree pathways allow you to complete your bachelor's degree in as little as one year after your studies at VanArts. This gives you the advantage of two credentials; a professional diploma and an undergraduate degree.
These partnerships may not only save you money in tuition cost, but allows you to transition easily from VanArts to the partner institution while continuing your educational pathway in your chosen field of study. For international students, completing your BA degree in as little as two years of additional study with our local university partners provides you with the option to apply for a Canadian work permit, which may lead to permanent residency or Canadian citizenship.
This list represents the pathways, universities and specific degrees available for graduates of 2D/3D Character Animation at VanArts:
Student Story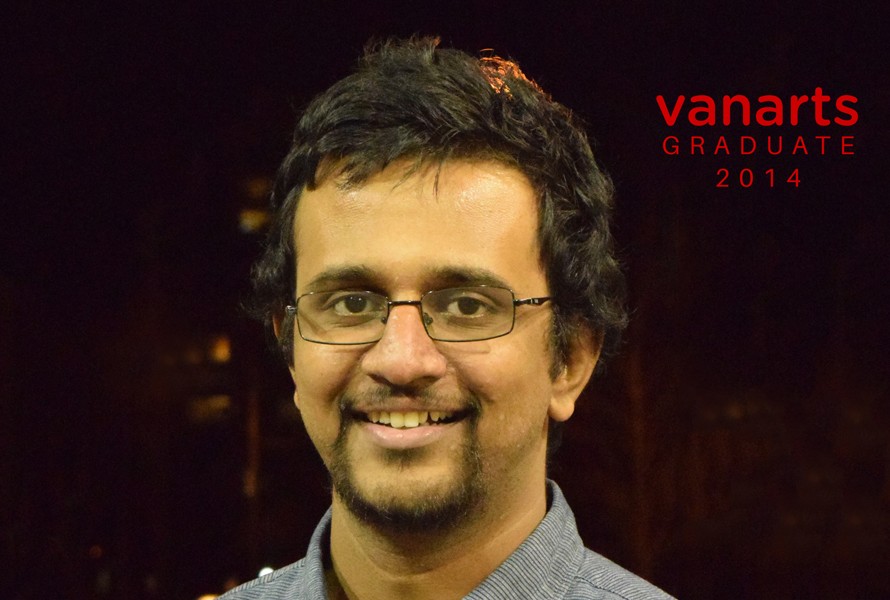 Meet Suresh Padmaraj
Studying at VanArts has reaped good results for 3D Character Animation graduate Suresh Padmaraj of Chennai, India.
Before coming to VanArts, Suresh was an intern and TA at Media Arts & Science College and Picasso Animation in India. Based on a recommendation by a previous VanArts graduate Satish Namboodiry (now a Character Artist at FullFat Studios in the UK), Suresh and his friend Janani Sridhar both applied to study at VanArts.
Of his experience at VanArts, Suresh shares,
"Everyone here at VanArts loves what they do and that makes all the difference. This inevitably creates an amazing atmosphere to learn and grow. Thanks to my wonderful instructors, their support and guidance inspired me to become a better artist, and my fellow classmates from all over the globe gave me an unparalleled cultural and professional exposure. VanArts comes with my whole-hearted recommendation for anyone who aspires to be an artist."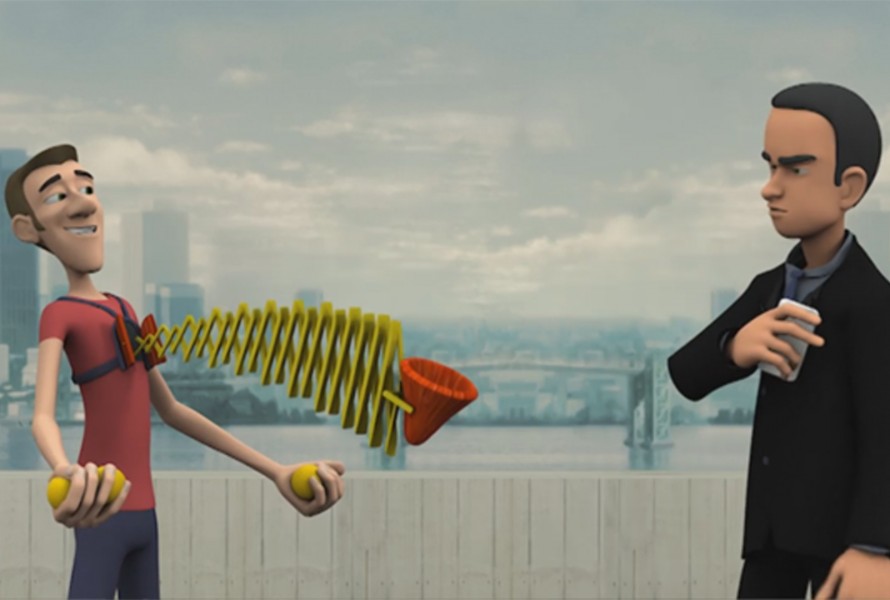 Student Short Film Earns Accolades
Suresh's final project at VanArts, the short film Right or Wrong, was featured on the Canadian Animation Blog in their SHORTS section, and he secured 4th position in the Character Animation Critique Festival, earning a one-on-one critique by Dreamworks Animator Anand Baid.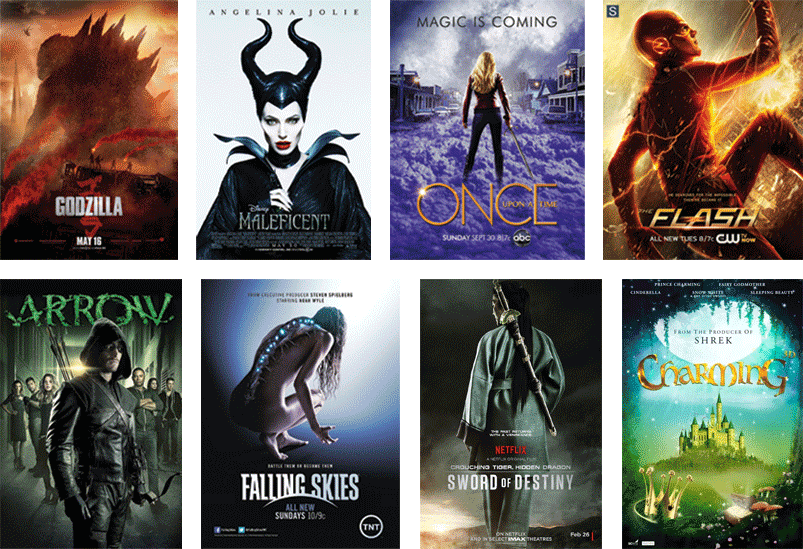 Suresh Launches his Career
Shortly after graduation, Suresh was hired by Gener8 Digital Media Corp, where he worked as a Roto-Animation/Layout Artist on Godzilla and Maleficent.
Suresh has since moved on to work as an Animator at Zoic Studios on Once Upon a Time, Arrow, The Flash, Falling Skies and Crouching Tiger, Hidden Dragon: Sword of Destiny, at Cinesite on Charming, and is currently at Bron Studios working as an Animator on the feature film Henchmen.
Careers are Made at VanArts
We hope Suresh's story inspires you to follow your dreams and apply to the 2D/3D Character Animation program at VanArts.
Tuition Costs
International
$31,750.00 CAD
Additional Information
Scholarships Available for March 2018 Start Date
Time is running out, but we are still considering applications for partial scholarships. Start your application today and state in your letter of intent why you think you deserve a scholarship.
Payment Schedule
10% deposit upon acceptance to hold your seat
40% six weeks prior to start date
50% by end of Term 1 (3 months into studies)