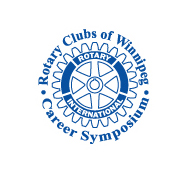 Update from the Rotary Career Symposium: We are committed to the safety and security of all our exhibitors, attendees and volunteers. In light of the latest updates regarding COVID-19 we will be postponing the symposium scheduled for March 16-18, 2020.
We will continue to monitor the situation in the following weeks and will provide updates on our website as to plans going forward.
The Rotary Career Symposium in Winnipeg provides a dynamic venue where students and adults gain valuable information about various education and employment options available in Manitoba, Canada and even internationally! Visit informative exhibitor displays, attend valuable speaker sessions and meet the business and educational leaders who will help you to update your career profile.
Come visit our booth and learn more about our programs!
Where: RBC Convention Centre Winnipeg, 375 York Ave, Winnipeg MB
When: TBD
For registration & information, visit http://careersymposium.ca/