About the Course
You not only eat, sleep and breathe video games, but you want to know how they work? Come and learn the basics at VanArts for 5 full days of intensive training in GAME ART & DESIGN, an excellent introduction to how we teach in our one-year program. You will be introduced to the workflow of preparing animation for a video game, directly from industry professionals. Using industry-standard software, you will create assets and try them out in a game engine to see how they look.
We regret that our summer intensives will not be held in 2021 due to the COVID-19 pandemic.
What You'll Learn
Course Info
QUICK DAILY OVERVIEW
Day 1: Intro to 3D Modeling
Day 2: Intro to Environments
Day 3: Motion Capture Processing
Day 4: Bringing Assets into Unity Game Engine
Day 5: Rendering Sequences (Everyone gets a rendered movie file to keep)
Take your first step towards being a part of what makes games happen!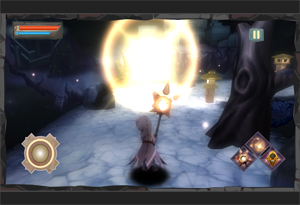 Terms & Conditions
Please note: This program does not require approval under the Private Training Act (PTA). Students may not file a claim against the Student Tuition Protection Fund with the Private Training Institutions Branch (PTIB) regarding this program.
Terms & Conditions
Tuition
Tuition is due in full at the time of registration.
Registering for more than one Summer Intensive program will reduce tuition by 10% per additional program (i.e., if you register for two Summer Intensive programs, tuition will be reduced by 10%; if you register for three, tuition will be reduced by 20%).
To book additional programs and receive discount please contact admissions@vanarts.com or call 604 682 2787 x101 after you have registered for your first program.
Tuition is not protected by PTIB's Student Tuition
Protection Fund. For more information visit:
www.privatetraininginstitutions.gov.bc.ca/students/student-tuition-protection-fund
Tuition paid for a Summer Intensive program will be applied towards a student's full-time program tuition if they register for the full-time diploma programs within one year of completing the Summer Intensive program.
Cancellation
In the event that VanArts cancels a Summer Intensive program, all registrants for that program will receive a full refund.
VanArts may cancel a Summer Intensive program if enrolments do not reach our minimum capacities.
Refund Policy
There is a non-refundable cancellation fee of 20% of the Summer Intensive program tuition.
Written notice of withdrawal to admissions@vanarts.com is required.
Non-attendance without written notice does not constitute eligibility for a refund.
Refunds of the full program tuition, less the 20% cancellation fee, will be granted up to seven calendar days before the start date of the Summer Intensive program.
No refunds will be granted less than seven days before the start date of the Summer Intensive program.
Tuition
International
$750.00 CAD
Additional Information
Must be 16 years of age or older.
International Students
Please note that letters of acceptance are not issued for part-time courses, that the course may be cancelled if student enrolment is low, and that we advise any international students signing up for part-time courses to only do so if they are currently residing in Vancouver or if this course is not their sole purpose for visiting.