Program Duration
12 weeks
Next Start Dates
September 24, 2020
January 28, 2021
What You'll Learn
Course Info
In this popular course, you will learn the basics of modeling, lighting, texturing and animation using Maya, one of the most popular 3D software packages in the industry. Students will gain an understanding of the interface and capabilities of Maya, as well as basic principles of movement and models.  Projects cover topics such as shape deformation, basic polygon modeling and UV mapping, intro to set up layers and organize a project work flow, lighting and photo-realistic rendering, camera set up, character animation with F-curves, controllers and inverse kinematics. Final projects can be output to a USB or hard drive. Students provide their own backup media and are responsible for archiving their projects.
Thursday evenings 6:30pm to 9:30pm
Class 01: Maya Interface and intro to 3D modeling
Cass 02: UVs and Booleans
Class 03: Deformers and Nurbs
Class 04: Shaders and Lights I
Class 05: Shaders and Lights II
Class 06: Lab time to work in the class project.
Class 07: Intro to Rigging
Class 08:Controllers Set up and Connections
Class 09: Animation and FX I
Class 10: Animation and FX II
Class 11: Lab time to work in the class project
Class 12: Personal final review and certification Diploma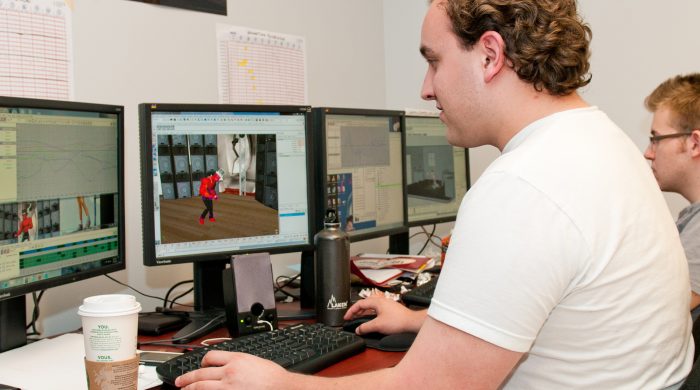 Terms & Conditions
Please note: This program does not require approval under the Private Training Act (PTA). Students may not file a claim against the Student Tuition Protection Fund with the Private Training Institutions Branch (PTIB) regarding this program.
Terms & Conditions
Tuition
Tuition is due in full at the time of registration.
Tuition is not protected by PTIB's Student Tuition Protection Fund. For more information visit: www.privatetraininginstitutions.gov.bc.ca/students/student-tuition-protection-fund
Cancellation
In the event that VanArts cancels a part-time program, all registrants for that program will receive a full refund.
VanArts may cancel a part-time program if enrolments do not reach our minimum capacities.
Refund Policy
There is a non-refundable cancellation fee of 20% of the part-time program tuition.
Written notice of withdrawal to admissions@vanarts.com is required.
Non-attendance without written notice does not constitute eligibility for a refund.
Refunds of the full program tuition, less the 20% cancellation fee, will be granted up to seven calendar days before the start date of the part-time program.
No refunds will be granted less than seven days before the start date of the part-time program.
About the Instructor
Maria Fernanda Zegers
Instructor
About
Maria Fernanda Zegers
Instructor
Fernanda is a teaching assistant in the Game Art & Design program at VanArts, and graduated from our program in 2016. Before coming to Vancouver, she worked as a production artist at several studios in Chile, creating motion graphics, 3D models, and compositing for television commercials.
Tuition
International
$695.00 CAD
Additional Information
Audits are welcome. Contact Admissions for details.
International Students
Please note that letters of acceptance are not issued for part-time courses, that the course may be cancelled if student enrolment is low, and that we advise any international students signing up for part-time courses to only do so if they are currently residing in Vancouver or if this course is not their sole purpose for visiting.