Spring Break Bootcamps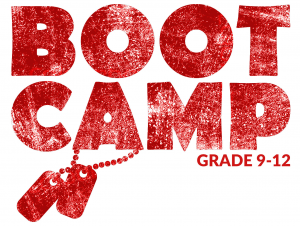 VanArts Spring Break Bootcamps are open to students in Grade 9 -12 who are interested in learning more about media, performing, and visual arts. Each hands-on workshop Is led by industry professional instructors who will teach you the basic skills and software needed to succeed in your chosen area of interest.
Sign-up for a one-day workshop or register for more than one to explore your interests! (Download form)
Registration is now closed for all workshops.
Monday, March 20
Tuesday, March 21
Wednesday, March 22
Thursday, March 23
Friday, March 24
Please note that there is a $50 CAD fee per workshop; a discount will be applied if registered for 2 or more workshops.
To register, please complete the PDF form and email it to admissions@vanarts.com. We will contact you within 1-2 days to confirm your registration. Please note that the registration fee will be taken over the phone.
*limited to one workshop per day*
---
Please note: These programs do not require approval under the Private Training Act (PTA). Students may not file a claim against the Student Tuition Protection Fund with the Private Training Institutions Branch (PTIB) regarding these programs.
Terms & Conditions
Tuition
Tuition for each Bootcamp workshop is $50 CAD, to be collected by phone after the registration form is received.
Registering for more than one Bootcamp workshop will reduce tuition by 5% per additional workshop (i.e., if you register for two Bootcamp workshops, tuition will be reduced by 5%; if you register for three, tuition will be reduced by 10%).
Tuition is not protected by PTIB's Student Tuition Protection Fund. For more information visit:
www.privatetraininginstitutions.gov.bc.ca/students/student-tuition-protection-fund
Cancellation
In the event that VanArts cancels a Bootcamp workshop, all registrants for that workshop will receive a full refund.
VanArts may cancel a Bootcamp workshop if enrolments do not reach our minimum capacities.
Refund Policy
Written notice of withdrawal to admissions@vanarts.com is required.
Non-attendance without written notice does not constitute eligibility for a refund.
Refunds of the full workshop tuition will be granted up to seven calendar days before the date of the Bootcamp workshop.
No refunds will be granted less than seven days before the date of the Bootcamp workshop.