Prerequisites: Acting for Film & TV - Level I or equivalent experience
What You'll Learn
Course Info
Challenging scenes from modern scripts are assigned. On-set focus, etiquette, and work habits are expected. Students can enroll in this 4 week class as often as they like. All work is recorded, viewed, and critiqued.
Schedule: Wednesday evenings  7:00pm – 10:30pm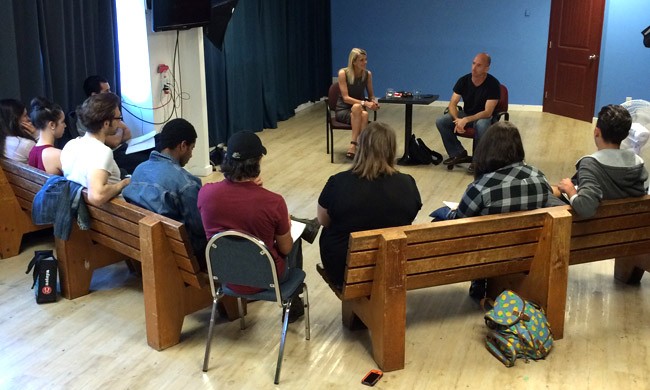 About the Instructor
About
Brent Stait
Instructor
Instructor Brent Stait has been acting in film, television and theater in Canada for the past 30 years.  From TRON: Legacy & The X-Files to Mystery, Alaska, from serial killers to priests, Brent has performed a large number of character parts on film and stage.  A graduate of Ryerson Theater School and Banff School of Fine Arts MasterClass, Brent has been the recipient of a Tyrone Gutheri award, a Leo award, and has been nominated for a Genie.
Check out Brent Stait at IMDB
Tuition
International
$200.00 CAD
Additional Information
Audits of current running courses always welcome. Contact us for arrangement.
International Students
Please note that letters of acceptance are not issued for part-time courses, that the course may be cancelled if student enrolment is low, and that we advise any international students signing up for part-time courses to only do so if they are currently residing in Vancouver or if this course is not their sole purpose for visiting.