Program Duration
12 Months
Next Start Dates
September 5, 2017
March 12, 2018
September 4, 2018
March 11, 2019
VanArts' one-year Broadcasting program gives you a chance to hone your communications and storytelling talents for a mass audience. Working with industry professionals and guest speakers from Vancouver's media scene, you will be on the air every day on our campus radio station. Master the skills needed for TV news production, dive into the role of social media manager, and learn podcasting and viral video production techniques that top online influencers use to build their brand. Upon graduation, you are ready to hit the ground running with hundreds of hours in real, hands-on broadcast media experience and a demo reel representing your diverse skills.
What You'll Learn
Term 1
The key courses that run through the entire year include Radio, Writing & Storytelling, Video & Audio Production, Social Media, Performance and Professional Practice.
In Term 1, you will immediately find yourself on-the-air at our campus radio station VanArts Radio. You will also begin creating content for YouTube, social media and podcasting, while being introduced to the broadcast software you'll be using for the rest of the year, as well as in the industry. Term 1 will also include a tour of a real radio station and a chance to meet the people making the industry run.
Class times are Monday-Friday from 10am-2pm.
Radio and TV Hosting Adobe Audition & Premiere Burli & iMediaTouch Podcasting and YouTube basics Social Media Basics Voice Technique Technical Media Operations
Term 2
Continuing to create content for VanArts Radio and the web in Term 2, you will delve deeper into the most important skill for the broadcaster: storytelling! This includes hosting, writing and delivering news, mastering the interview and writing for commercials, features and editorials.
Voice & Movement Finding "The Natural Voice" Presentation Skills Pecha Kucha Storytelling Reading from the Teleprompter Social Media & Podcasting Content YouTube Content Features & Editorials
Term 3
In Term 3 you will learn about the ways to get all of your great content seen by the most people, whether in the form of a viral video, Instagram, Facebook or Twitter. You will master the art and science of social media, and learn the basics of web design to make sure your brand is well represented to the outside world.
Radio Drama Creating Characters Creating Humorous Content Viral Video & Identifying Influencers Monetization Marketing & SEO Online Community Building
Term 4
While honing your craft and continuing to produce content in Term 4, you will learn what it takes to make it in the broadcast industry, with guidance by plenty of guest speakers currently working in Vancouver's local media scene. From writing a stand-out resume to putting together a professional-caliber demo reel and final project, the final term will give you the tools you need to jump head-first into your first job.
Advanced Professional Practice Basic Web Design Demo Tape Creation Promotions & Contesting Broadcast Ratings & Regulations Copyright Resume, Cover Letter & Interview Skills
The Faculty
Martin Strong
Head of Broadcasting for Web, Radio & Television
About
Martin Strong
Head of Broadcasting for Web, Radio & Television
Martin Strong is a media veteran who has spent more than 20 years on Vancouver radio, including stints on CBC, CFOX, Rock 101, and Vancouver's new FM station Roundhouse Radio. Martin is also a voice actor with countless radio and TV commercials to his credit. He can currently be heard as the narrator on the TV reality series JADE FEVER now airing on The Discovery Channel.
Martin launched his career at CFOX radio in the mid 1980's during the heyday of rock radio. In '96 he was lured to Rock 101, where he was soon teamed up with Brother Jake Edwards in the afternoon drive slot. The impact was immediate, which led Jake and Marty into the mornings where they dominated the market from 1999 until Marty's departure in January 2011. Demonstrating his creative writing and storytelling skills, Martin also moonlighted on CBC Radio where he created, wrote and hosted "Radio Shangri-La," a program which was broadcast nationally on both AM and FM in various time slots between 1995 and 2000.
Martin was awarded Best Local Radio Personality for his work at Roundhouse Radio, by West Ender's 20th annual Best of the City poll in 2017.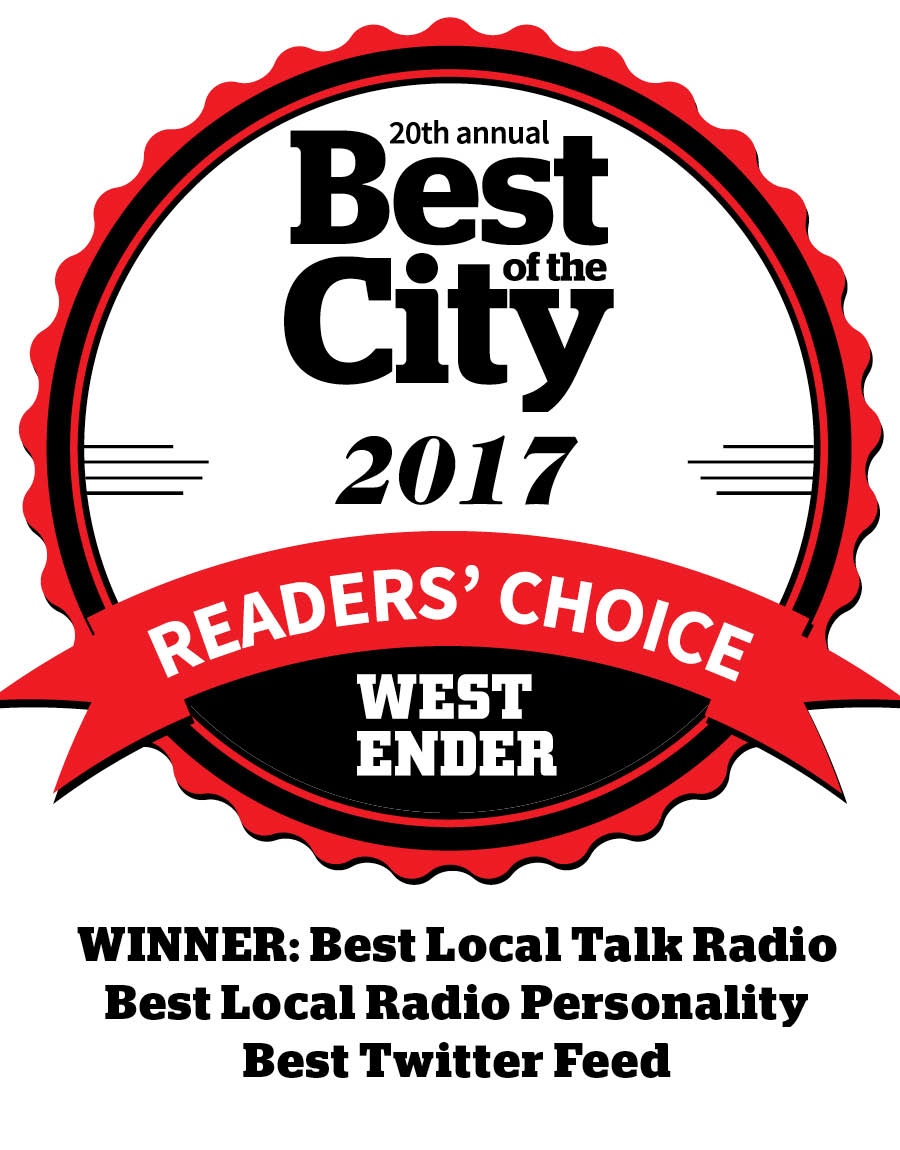 Dave Smith
Senior Lead Instructor
About
Dave Smith
Senior Lead Instructor
Dave Smith has been on the air and music directing since 1987 and was most recently Music Director/Announcer for Victoria's JACK FM. Prior to that, Dave was Music Director/Announcer for Victoria's Hot 103, Owen Sound's Mix 106, and started his career at CKPR in Thunder Bay, Ontario. He holds a broadcast degree from Humber College.
Scott Hastings
Instructor
About
Scott Hastings
Instructor
Scott has been a media producer, consultant and instructor since 1997.  Most recently he has worked with Identify Photo on a number of video productions as a producer and sound engineer for non-profit organizations and is an active musician and entertainer. Scott's work experience also includes many years with the Gulf Islands Film & Television School as 3D Animation program manager, soundtrack composer, video mentor and co-producer of the school's official YouTube Channel launch. He has developed websites, print materials and produced animation for his award-winning short Frog Song, the documentary Contact the People (2002 Sundance Film Festival premiere), plus sound design for Lisa Jackson's NFB short Suckerfish and Richard Reeves' camera-less animated film 1:1.
From Diploma to Degree
VanArts has articulation agreements in place with several well established universities/colleges in Canada, Australia, and the UK. These degree pathways allow you to complete your bachelor's degree in as little as one year after your studies at VanArts. This gives you the advantage of two credentials; a professional diploma and an undergraduate degree.
These partnerships may not only save you money in tuition cost, but allows you to transition easily from VanArts to the partner institution while continuing your educational pathway in your chosen field of study. For international students, completing your BA degree in as little as two years of additional study with our local university partners provides you with the option to apply for a Canadian work permit, which may lead to permanent residency or Canadian citizenship.
This list represents the pathways, universities and specific degrees available for graduates in Broadcasting at VanArts:
Student Stories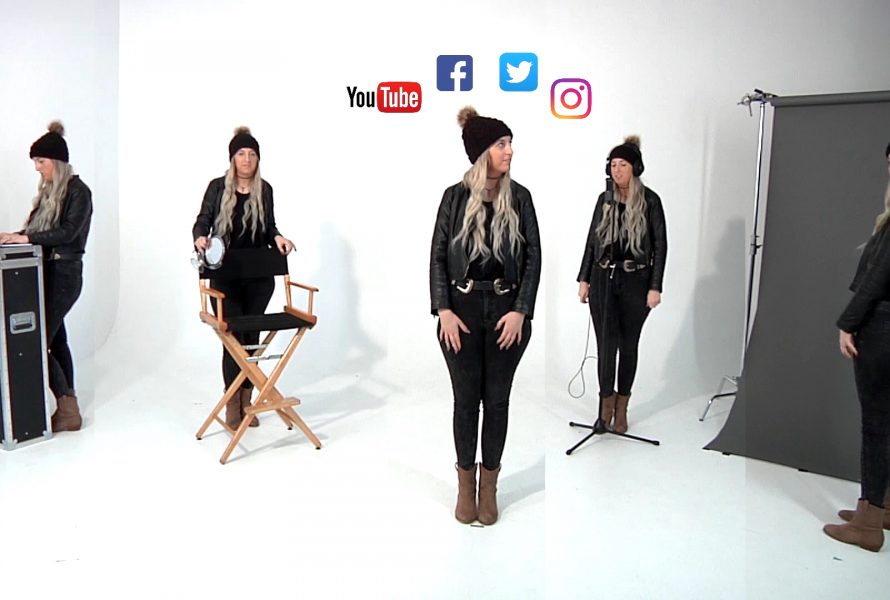 Discovering New Passions in Broadcasting
With expansion in to new areas of broadcasting and online media, students at VanArts are discovering new ways to take their interests & passions into exciting careers.
Meet a few of our students here and listen to their fascinating stories.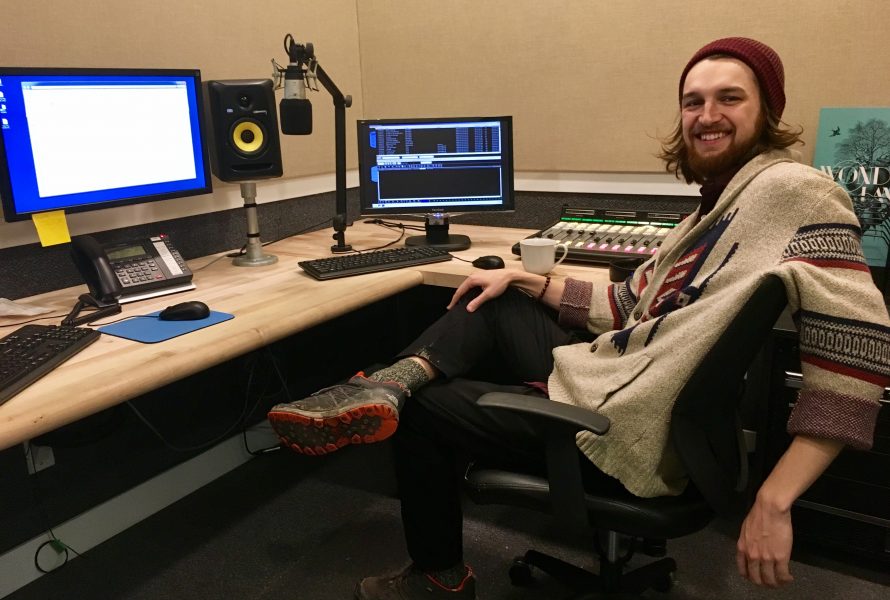 Meet James Murray
James Murray, from Saskatoon SK, is loving his job at Roundhouse Radio here in Vancouver, thanks to the skills he learned at VanArts. In this video he explains in his own words about the programs and what he's doing now.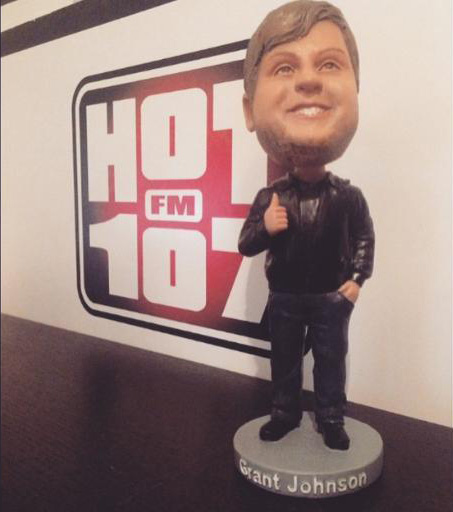 Meet Grant "Silky" Johnson
After taking to the airwaves for a year at VanArts as a Broadcasting student, the ink was barely dry on his diploma when Grant "Silky" Johnson accepted an offer to host the mid-day show at CJ 1230 in The Pas, Manitoba.
It didn't take long before Grant was able to move to Edmonton for his current gig at HOT107, where they even made him into his own bobblehead!
Check out this video of Grant in action!
Ready to Go on the Air?
If these stories have inspired you, talk to us today about starting your own broadcasting career at VanArts.
Tuition Costs
International
$23,750.00 CAD
Additional Information
Payment Schedule
10% deposit upon acceptance to hold your seat
40% six weeks prior to start date
50% by end of Term 1 (3 months into studies)