Getting Into the Game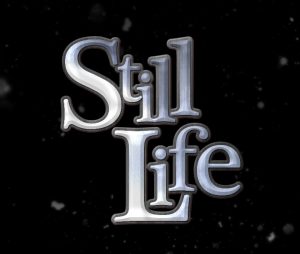 Our Game Art & Design students have spent the last 6 weeks in production-mode creating an original video game called Still Life. This unique project was made with the collaboration of multiple departments from Animation, to Broadcasting and Acting. The objective of this 3rd term project was to replicate the roles of a game studio pipeline to produce a playable game incorporating storytelling, art & design, cinematics and game mechanics. The game itself is a quest through a haunted house to collect a series of keys and try to avoid creepy horror-film-inspired creatures. The fact that students were working on this project through the Halloween season added to the inspiration!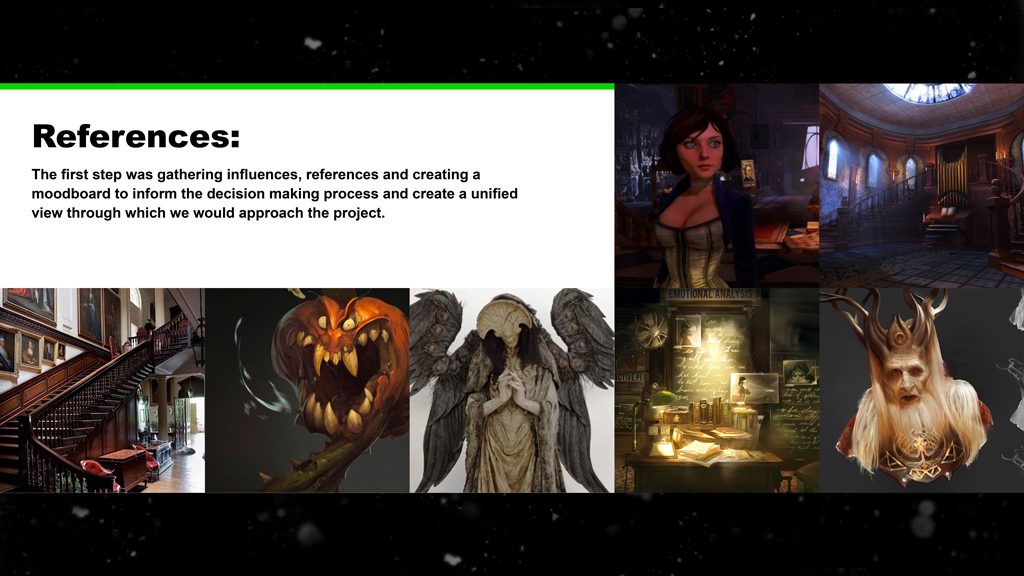 Under the watchful eye of their Department Head Wade Howie and Lead Instructor Izmeth Siddeek, Game Art students were assigned specific roles in modeling, concept art, rigging, lighting and texturing. Animation students were called upon for storyboards & animated movements, while Acting students provided voices and motion capture reference for characters in the game. Our Broadcasting department contributed to voice recording and editing.
The final game, all produced in only 6 weeks, was nothing short of fantastic! According to VanArts President Alan Phillips, "This is one of the first times I've seen this many departments banding together to produce a single video game project, and I'm very impressed by the results."
Elements Coming Together
Here are examples from the students' design documents and formal presentation of the game.
Check out the video demonstration to walk through the game and see it in action!
Presenting to Industry Leaders
In addition to showcasing their work to all departments who contributed to the game, students presented to other artists and directors from Vancouver's gaming industry. Art Director Ian Lloyd (Electronic Arts), Senior Lighting Artist Jason Pennington (Capcom), and Environment Artist/VanArts Graduate Kassondra Krahn (Next Level Games) all visited our classroom to see the students' presentation and offer their feedback. The pressure was on to impress, and the reviews we got from these industry pros were glowing!
Bit by the Gaming Bug
As a result of working together as a team on Still Life, our students have formed small teams to produce more games! Currently in production are mobile games and playable levels, each produced by 2-3 students working together. Follow us for updates to see more games as they come to completion!
…and if you are feeling inspired, contact us today about free class audits or preparing your application to join the next class of game artists and designers.
Limited time scholarships available for March 2018 start date!