An Inspiring Visit from a Vancouver Legend
September 12th was an amazing day of inspiration for our students in Broadcasting & Online Media, as we were visited by legendary media personality Nardwuar the Human Serviette. He is known by many in town for his Friday broadcasts at UBC's CITR 101.9 FM (since 1987), his incredible video interviews with celebrities and politicians, his music career as lead singer & keyboardist for The Evaporators, and so much more!
For over 90 minutes, Nardwuar shared an amazing video presentation of his work, followed by Q&A, in our lecture theater, peppered with hilarious stories, tons of energy, and fantastic pearls of wisdom for aspiring broadcasters. He talked about conquering fear, shooting for your goals, doing research, and finding ways to produce material that is different and unique. Many of our students are only in their second week of classes, so it goes without saying, this was a pretty awesome way to get their school year started!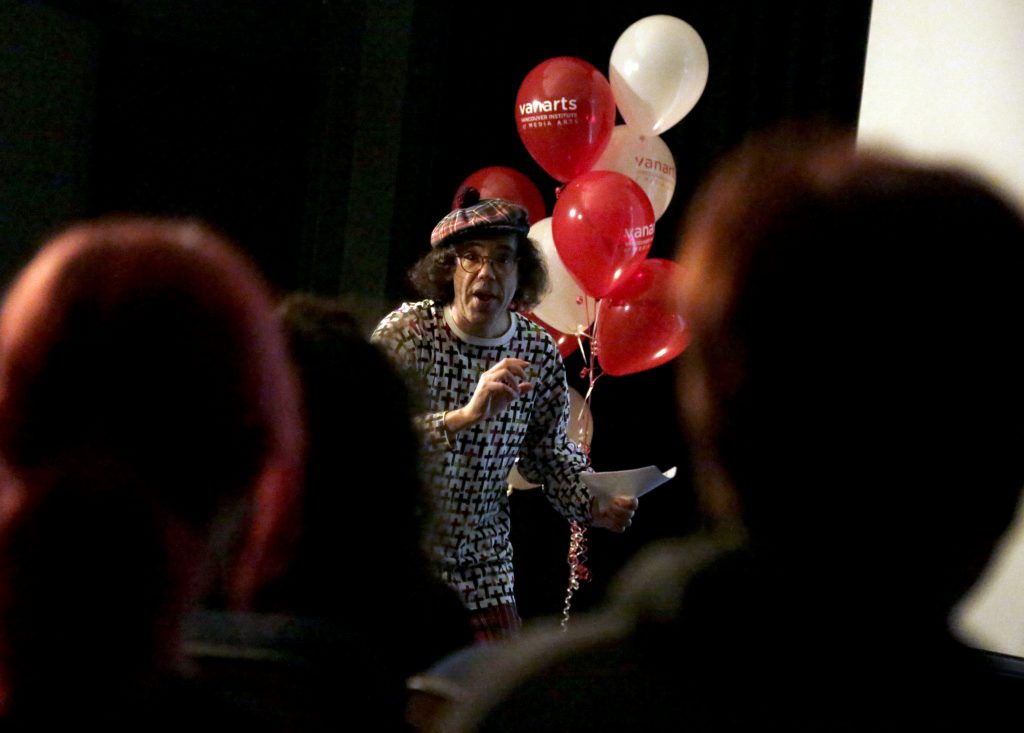 VanArts' Head of Broadcasting Martin Strong, who has been friends with Nardwuar for years through his own career in the radio industry, concluded the presentation with a special gift. As Nardwuar is famous for finding rare personal artifacts to bestow upon his interview subjects (and often surprising them to the point of being speechless), Martin surprised him with a rare Dream Warriors hip-hop comic from the '90s. Nardwuar was blown away, and it was an awesome moment to witness.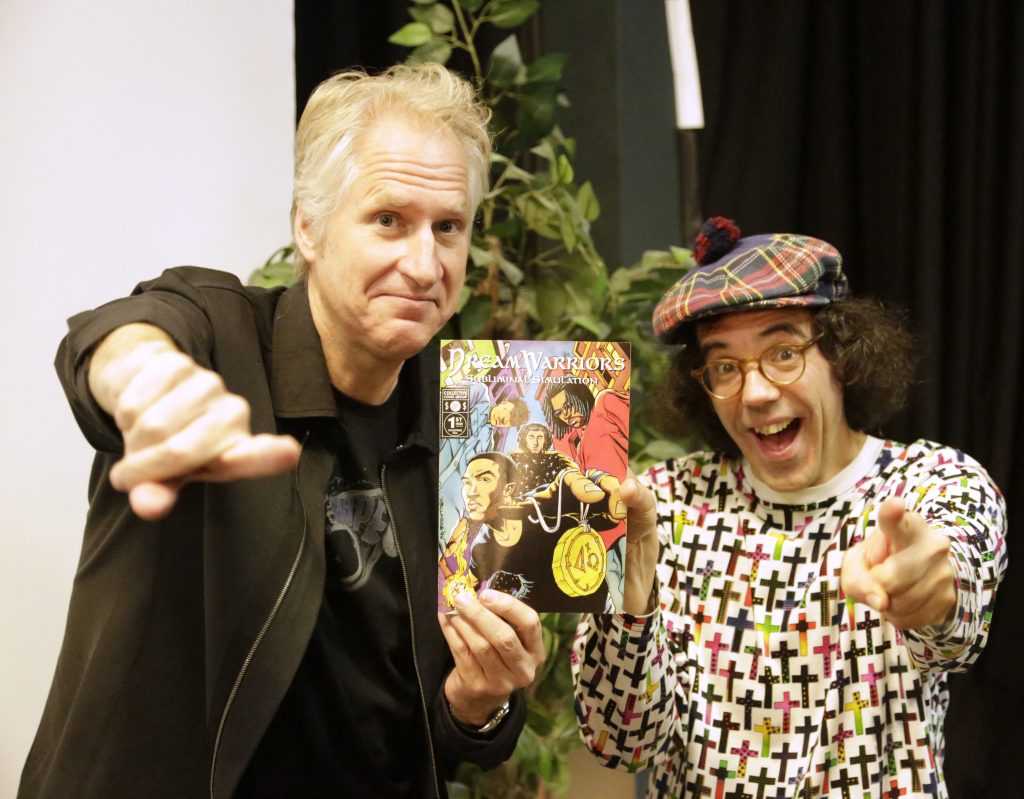 Thank you Nardwuar for sharing your time, humor, and energy with us here at VanArts! Keep on rockin' in the free world, and doot doola doot doo…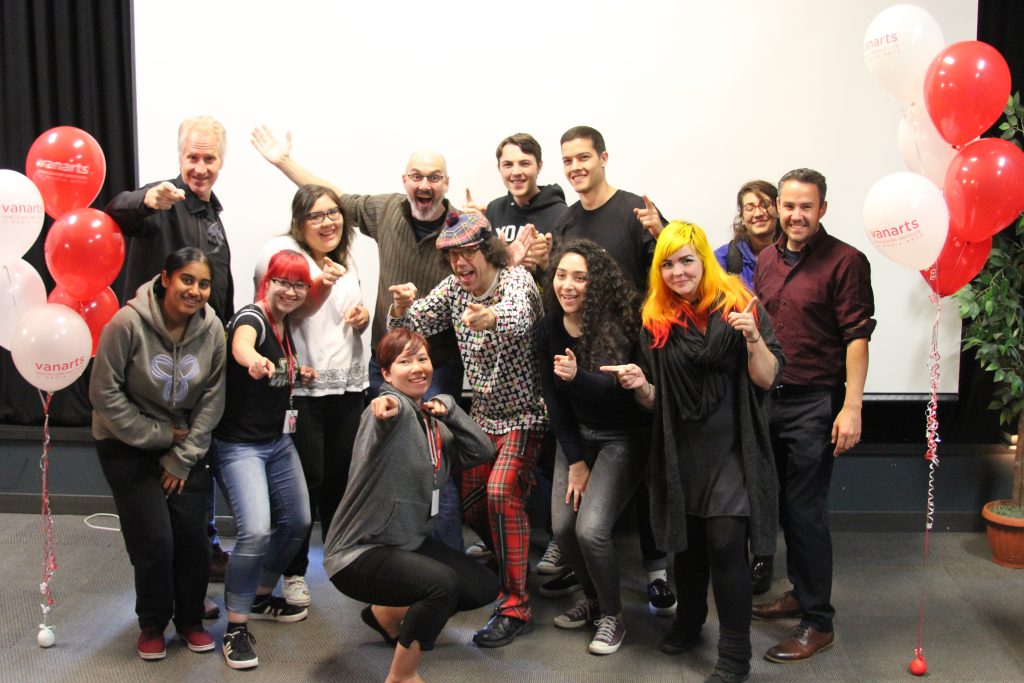 Check out more about Nardwuar at nardwuar.com and contact us here to learn more about Broadcasting at VanArts!