A Visit from Graham Annable
On Friday, October 27, students and faculty from 2D/3D Character Animation, Game Art & Visual Effects were treated to a rare opportunity to hear from an Academy-Award nominated director from the animation industry: Graham Annable. Our Head of Animation Wayne Gilbert invited him in to speak with us, having gotten to know him through Sheridan College and as hockey teammates (on the multi-time division winning Saskatoon Prairie Dogs). Graham also worked at LucasArts while Wayne worked at Industrial Light & Magic.
What did Graham have to share with us about his career? Let us tell you…
From Video Games to Storyboarding & Directing at LAIKA
Graham's career after studying animation at Sheridan College took him to in-betweens & clean-up on A Goofy Movie for Walt Disney Animation Studios to 3D animation at LucasArts, on video games such as The Curse of Monkey Island and Star Wars Episode III: Revenge of the Sith, as well as a director for Telltale Games' game adaptations of the best-selling Bone comic book series.
He soon found himself working on storyboards at Portland, Oregon-based LAIKA Entertainment, on Coraline, Paranorman, and later on, Kubo and the Two Strings. On their third film The Boxtrolls, he served as director alongside Anthony Stacchi, and was nominated for an Academy Award for Best Animated Feature.
Graham brought original stop-motion puppets of the characters "Eggs" and "Fish" from The Boxtrolls for us to admire, and marvel at the detailed craftsmanship by the master puppet team at Laika. He also described the meticulous stop-motion process and what it's like juggling schedules, animators and sets for their award-winning movies.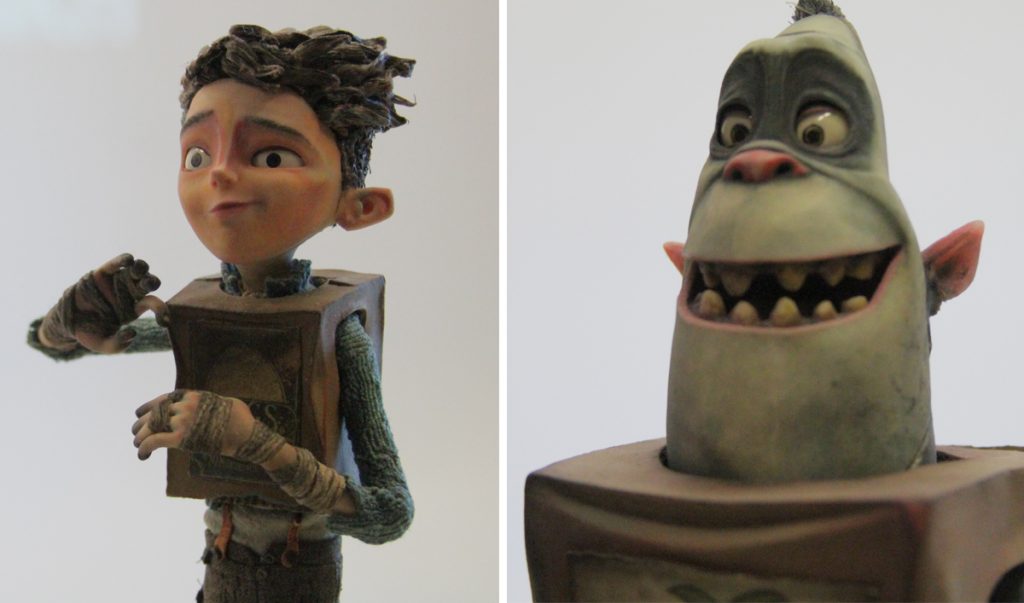 Creator of "Grickle"
In addition to his commercial work in animation & games, Graham has had success with his own personal work in the comics industry, most notably his creation Grickle published by Alternative Comics. His experience creating animatics at Laika inspired him to make Grickle cartoons for his YouTube channel, several of which he shared with our students in his presentation.
A Guest on VanArts Radio
After presenting and answering questions from students & faculty in our studio, Graham was welcomed by our Broadcasting & Online Media department and interviewed by current student Matthew Grobe on VanArts Radio.
You can check out the full interview – both video and audio versions – right here!
Graham also spent the afternoon looking at story reels from our animation students and providing his advice and feedback. It was such a treat to gain inspiration from someone who's had a fantastic journey in the industry, both personally and professionally.
Thanks to everyone who made this visit possible, and thanks Graham for spending time with us!
Check out our live tweets from that day at #gricklevanarts