VanArts is proud to have received a certificate from the Prime Minister of Canada Justin Trudeau, congratulating us on 20 years of excellence in media arts training.
The certificate reads, "It gives me great pleasure to extend to you warmest greetings and best wishes on this special occasion. My colleagues in the Government of Canada join with me in recognizing this significant achievement and wish you many more years of continued success."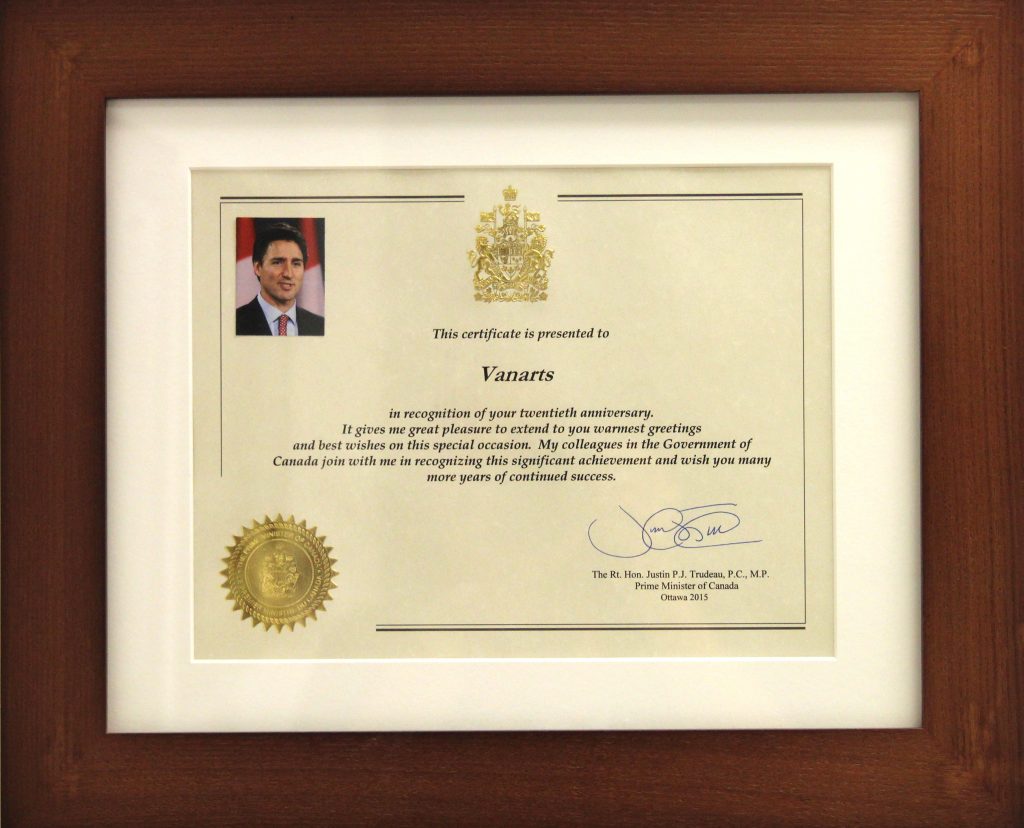 The certificate is hanging proudly on the walls of our campus, along with congratulatory letters from British Columbia Premier Christy Clark and Vancouver Mayor Gregor Robertson.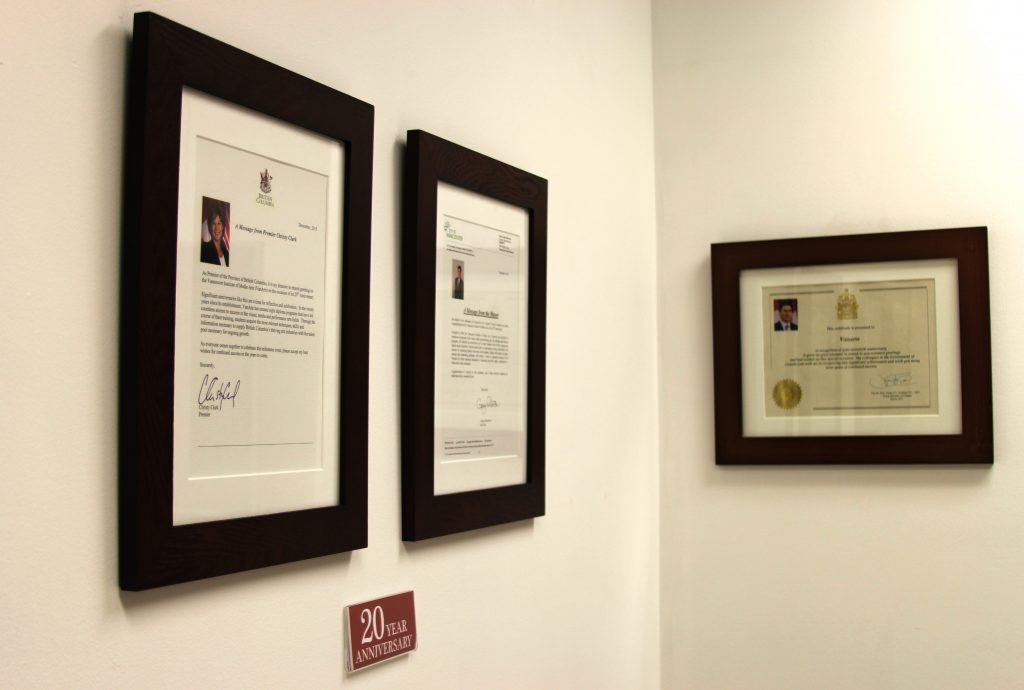 Read more about our 20th Anniversary celebrations and history of VanArts >>