From Kelowna to Vancouver: Animators Connect at VanArts
Students in our 2D Character Animation diploma program and summer intensive got a fantastic opportunity today to connect with a group of VanArts alumni working at Yeti Farm Creative, an animation studio in Kelowna, BC. Through a lunch-hour Skype chat, our grads connected with instructor Charles Phillips and a full lecture theater of young, fresh animators. Joining them was also Todd Ramsay, Yeti Farm's Partner/Creative Director and self-proclaimed "Yeti Master" for the studio, which specializes in 2D animated TV series.
VanArts Alumni included Animation Director Emily Cooper, and animation artists Nathan LaJeunesse, Janice Cheng, Jenn Llewellyn, and Seth Lanki. The group answered questions from the audience, talking about what it's like to work in the animation industry, what their various roles entail, how long it takes to produce episodes, and advice for staying inspired as an animator.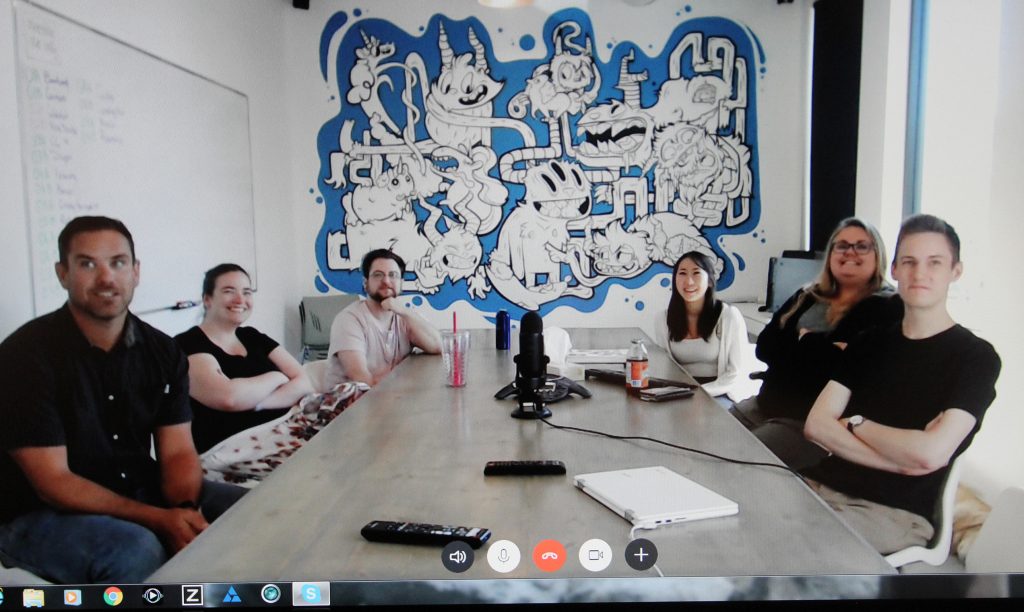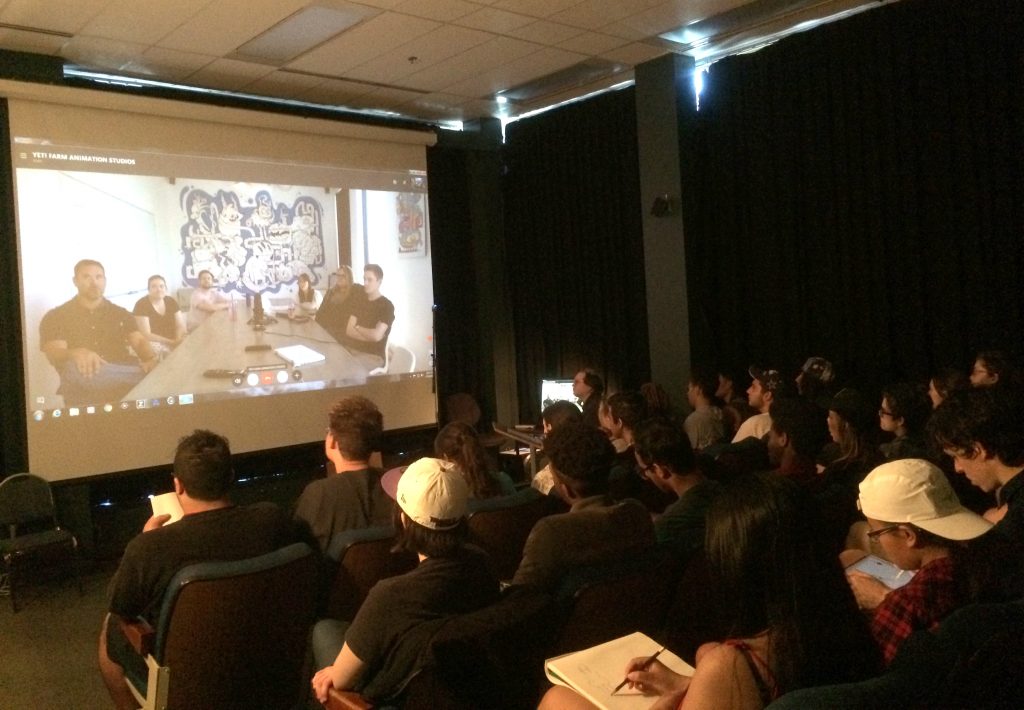 While our animation students who began in September 2017 are nearing the end of their year, others have been here since March of this year, and our summer students are only getting a taste of animation for one week! No matter where they're at in their journey, it was great for all of them to get a feel for what their future holds in store.
Thanks to Todd and our graduates for reaching out and connecting with us!
For more about Yeti Farm, visit their website and check out their showreel here…
Contact us today about how to begin studying animation at VanArts!