Part of the Action at the Olympics
VanArts graduate in Broadcasting & Online Media Saige Pacholok is currently having the experience of a lifetime behind the scenes at the 2018 Winter Olympic Games in PyeongChang, South Korea.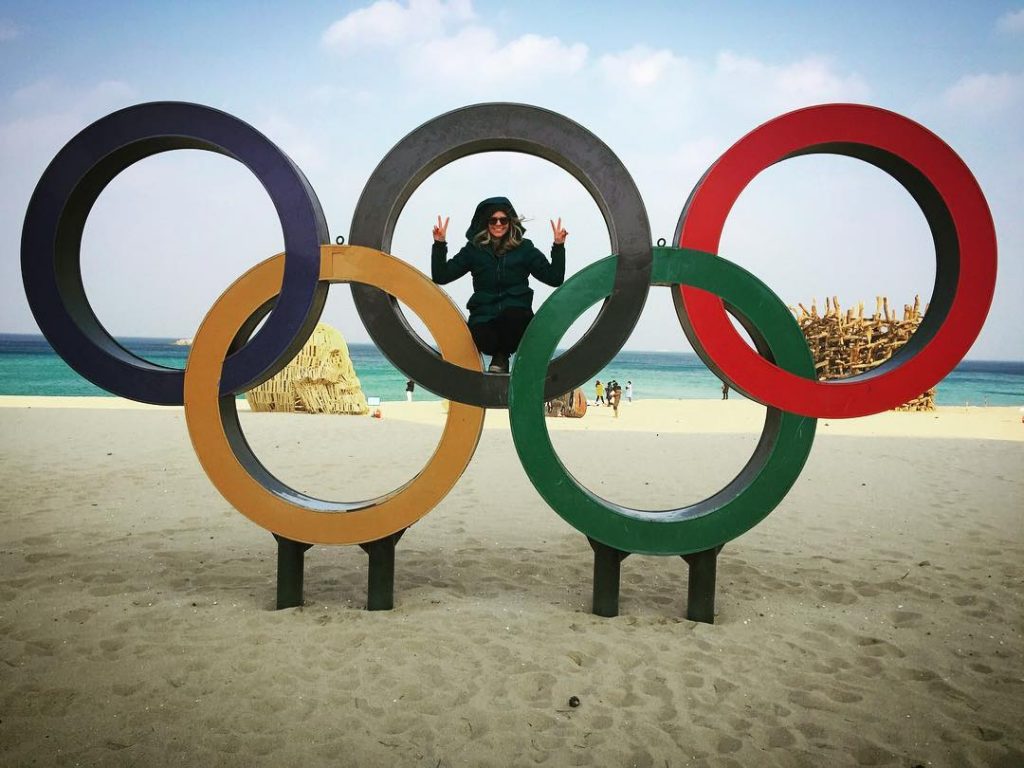 We asked Saige to share with us how she landed the chance to work there, and how it's going. Here's what she had to say…
A Golden Opportunity
I was in the right place at the right time. After graduating from VanArts, I landed a part-time job with NHL Network, working as a Real-Time Correspondent during the Vancouver Canucks games. I met the cameramen who were EXTREMELY helpful and encouraged me to talk to the "the guys" working in the truck downstairs with Sportsnet. I poked my head in every game, and sat in while they produced Canucks and Whitecaps games on my nights off. During that time I bonded with the Head Director and Producers very well, and they took a chance on me, recruiting me to their team: The Olympic Broadcast Services team for Men's Hockey! My hockey knowledge and background was a huge help in getting the gig, but communication, networking and enthusiasm was key.
Day to Day at the Games
At the Olympics, I am what they call a "Spotter." During the game, we do not have commentators to assist us in what we need to shoot or replay, so I am essentially the director's eyes, informing him what's exactly going on during the play that he may not see: coach's challenges, delayed penalties, goalies being pulled, injuries, spotting players for replay shots, etc. Everything we record can be used by MANY different networks, so it is crucial to produce a seamless show. It takes a lot of focus, quick decisions and efficient communication.
My day-to-day schedule is pretty simple. I work with the Assistant Director and the Lower Spotter to prep rosters, set up our stations and channels, and we are good to go! I attend camera crew meetings to understand what needs to be done better, and how I can better help the camera operators to find players on the ice easier. LIVE TV!
The experience so far has been absolutely incredible. The people I am working with are all very experienced, knowledgeable and amazing, inside and out. We gel together well, love to venture when we can, and make the best of each day. The South Koreans and volunteers have been wonderful.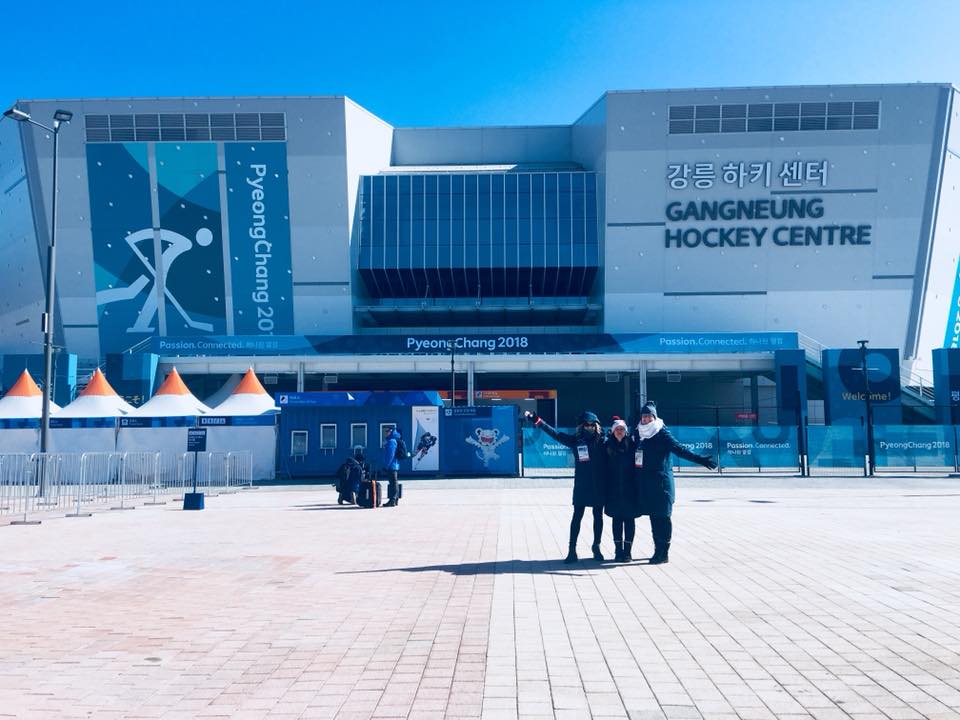 Prepared for Success
One of the biggest reasons I graduated from VanArts with such confidence is because the instructors literally throw you into it from day one. In the real world, you need to make things happen for yourself. You may not be able to premeditate a situation well beforehand, or have time to fully prepare for every move that's thrown your way. You just HAVE TO DO IT!
I'll never forget the moment my instructors at VanArts threw a pair of headphones on me our first day in class. I sat in front of a microphone for the first time in my life and they told me to run the radio board. We were going live in one minute. I was so nervous, but I absolutely loved the pressure. VanArts pushed me outside of my comfort zone, whether it was presenting a dramatic 20-minute presentation in front of my peers, standing in front of a huge camera and having to deliver in one take, or talk in a funny accent while reading a commercial in a group setting. Learning to step beyond my boundaries has helped me get to where I am and to crave higher achievements in the future.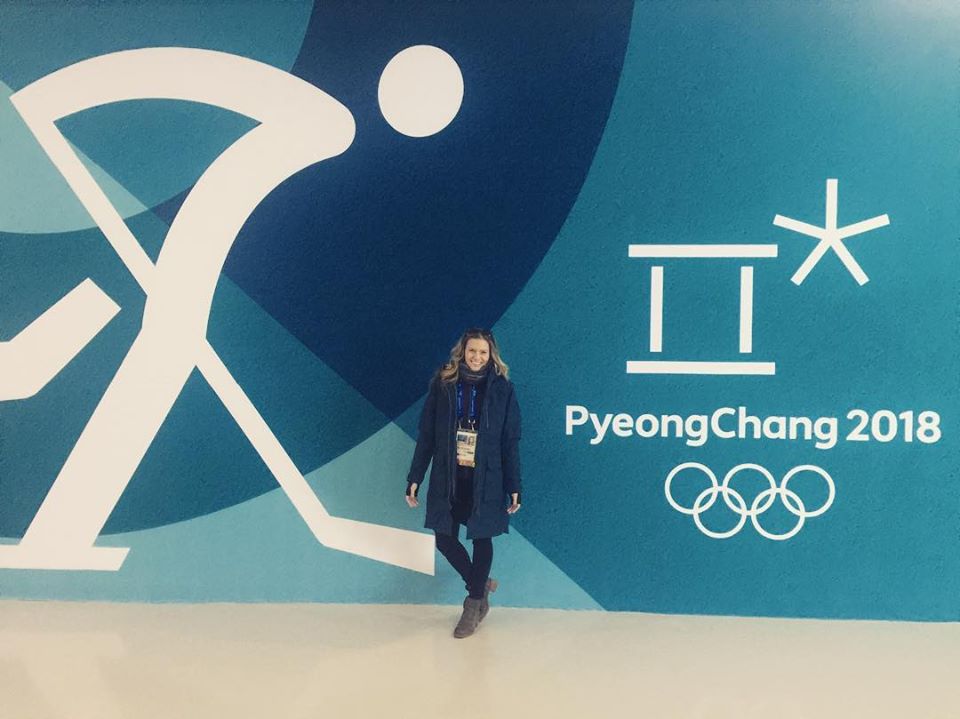 Congratulations Saige! Keep doing us proud and enjoy the rest of your time in South Korea! 
Click here to find out more about our Broadcasting program. >>