We Have a Winner!
Congratulations to Nazer Nazer, the new intern on Z95.3 Vancouver's Kid Carson Show!
A fresh graduate in Broadcasting & Online Media from Fall 2020, Nazer was in the running for Carson's Intern Army Contest, alongside his own classmates Meriahza Khan and Justin Anthony, and 21 other candidates (graduates from BCIT and elsewhere). These fresh faces in broadcasting competed in all sorts of categories, including video production and all sorts of fun media content creation, with their eye on $10,000 in prize money and the chance to appear on the show for 3 months as an intern.
Here is an audio clip of Nazer reacting to the incredible news: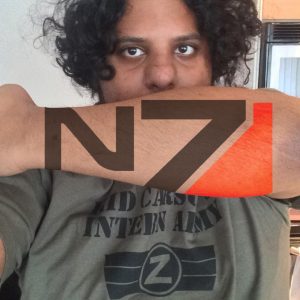 As an international student from UAE and India, Nazer began his Broadcasting journey in September 2019, and overcame many obstacles throughout his year of study. Not only did his entire class have to adapt to the slings and arrows of transitioning to online training during the COVID-19 pandemic, but Nazer went through his own mental health challenges, endured and broke through with flying colors, obtaining his diploma and getting his career kick-started.
Recently, Nazer participated with two other VanArts grads (Radio Personality Stephen Keppler and CBC Producer/Podcaster Max Collins) in our live Q&A webinar on Careers in Broadcasting. During the conversation, he shared many exciting stories, including this one:
"During the program, I took the advice of our guest speaker Crosby McWilliam (Program Director – Z95.3) to make myself extremely valuable. I put myself out there in so many places to make myself indispensable, because this contest was make-or-break for me. 
The instruction at VanArts was so varied in so many different things. You could have 7 different people in the program with separate career paths, and everyone of them gets something out of it. It's the teachers at VanArts that set it apart from other schools." 
Watch the entire session right here:
Congratulations Nazer! You have certainly done VanArts proud!
Check out his Instagram to follow along in his journey, and listen for him on Z95.3 FM.