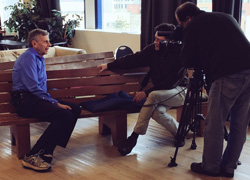 (Updated & re-posted story from March 2015) 
The truth is finally out there!
When the news broke that THE X-FILES was returning for a 6-episode reboot, everyone began speculating if the show would return to Vancouver for filming. The silence was broken by our own William B. Davis, founder of our Acting for Film & Television department and portrayer of the mysterious "Smoking Man", as he told CTV reporter Peter Grainger in our campus acting studio.
Davis is back, along with many of the same actors and producers that made the show so amazing in its initial run. Several of our own faculty in the VanArts Acting Department also starred on the original show, including our Department Head Chilton Crane and instructors Brent Stait and Jillian Fargey. The fact that our acting students have always been trained by professional actors who worked on THE X-FILES makes this news even more exciting for us, as things have come around full circle to our city once again. It was one of those shows that had a huge influence on Vancouver's film industry and helped make Hollywood North what it is today.
Check out the full story and video coverage here about this exciting turn of events. We can't wait to watch the new show unfold, and we're also looking forward to William B. Davis teaching our current Acting students through the month of February!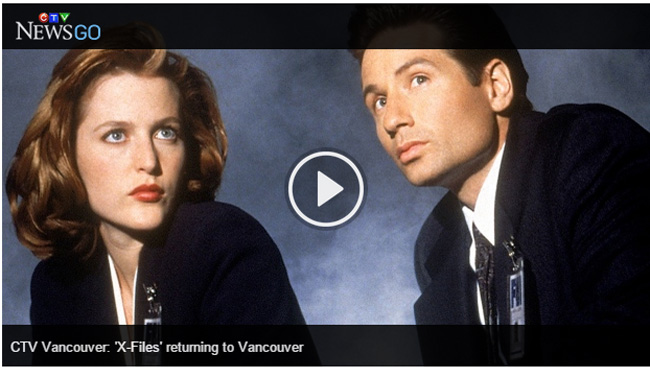 Want to see your name in the movies? Applications are open for our full-time Acting for Film & Television program – starting September 2016! (All applicants considered for our limited-time scholarship)