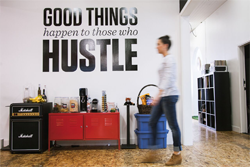 When you are a web dev/design student hard at work coding and designing all day, it's a good idea to get out of the classroom now and then – especially for a field trip!  
Our students in Web Development & Interactive Design recently got the opportunity to visit Pound & Grain digital shop in Vancouver, by arrangement of their instructor Patrick Sauriol. The purpose for the visit was to give them exposure to a well-regarded digital agency known for their innovative approaches to strategy and design. Co-founder Sandy Fleisher kindly met with our students and gave them an awesome overview of the company, their creative process and key people's roles, and the work they've done for clients such as Arc'teryx and Telus. Sandy helped the students get a better idea of what it's like producing high quality work for a client and what some of the challenges can be for new designers and coders wanting to break in and show off their skills.  
From Sandy himself: "We're always on the lookout for new talent. Sure, experience is a key factor but at Pound & Grain, we are big believers in scouting for potential. We've had great success with bringing in people directly from school. The best advice I can give is to really demonstrate that you understand what it is that Pound & Grain – or any agency you are applying to – is really about and how you think you'd best add value. And if you can, communicate this in a creative way. Great marketing and communications initiatives stem from knowing one's target market, and landing a job at an agency is no different."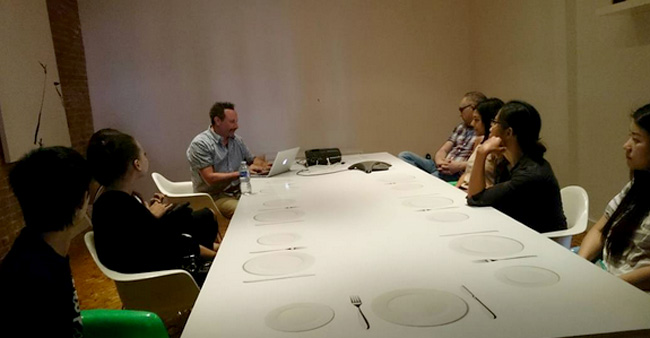 A big thanks to Patrick, Sandy and our web department for supporting this insightful visit!   
Is web design or development calling your name? Contact Us today about free class audits.