Pursuing a Dream Career in the Web Industry
Web Developers are in high-demand in Vancouver, especially as it's continually been named the #1 hub in the world for high tech and media industries. At VanArts we pride ourselves on teaching the most up-to-date and in-demand skills in our Web Development & Interactive Design program to help students succeed in this competitive environment. As such, our graduates have worked on amazing projects for companies like Volkswagen and Bose, while others have gotten full-time positions with local companies like York & Chapel, Kimbo Design, and Forge & Smith to name a few.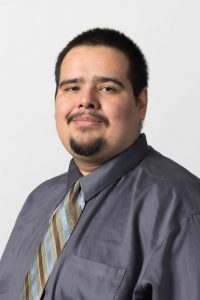 We recently touched base with Web graduate Wolff Podzun, who's landed the awesome opportunity of designing a brand new website for Sprott Shaw College's newest venture – Sprott Shaw Language College (SSLC for short).
Wolff's love for coding and designing began at a young age:
"When I was about 9 or 10 years old, my father was learning to make a website for his business using Microsoft Front Page. I was so intrigued on how you could create something using codes that I started teaching myself and decided that I would pursue it as a profession."
As Wolff continued to teach himself different programming languages over the years, he knew he needed something more that would help him get employed within this competitive industry.
"I already knew a bit of front-end coding using HTML, but figured that I should take a quick boot camp to get certified because no company would take me seriously without some sort of educational background. However, I still decided to take a look at VanArts after reading many good things about it on the internet. After talking for almost an hour with the Department Head at the time, he advised me that there are a lot of other coding languages I would need to learn in order to compete with all the other web developers out there."
Great Opportunities for Jobs
After graduation, Wolff started his own company called Lobo Media Solutions where he began his freelance career doing web development, graphic design, and online marketing and SEO. He worked on projects for various clients including Monumental Entertainment Group, ¿Que Pasa Corozal?, and Oceans 2 Earth Foundation.
After building a solid portfolio and continually searching job boards for the perfect opportunity, Wolff secured a great position as a Front End Web Developer for Sprott Shaw College!
"The project I'm working on will be the main website that represents every Sprott Shaw Language College within Canada. I have been given full creative freedom which means I get to use every aspect that I learned at VanArts: coding, designing, the user experience and user interface, ensuring it is SEO friendly, etc."
While we love hearing graduate success stories, hearing about their experiences and favourite memories while they were students are just as valuable to us.
"I have various great memories of VanArts: the faculty and the students; the whole one-year program was full of memorable moments but I would have to say our graduation day was the most memorable. When we first started the one-year course we were all strangers, barely spoke to each other but by the time graduation came around we were like family and to see that after all those long, intense, sometimes very stressful days, my fellow classmates and I had finally made it and we were one step closer to making our dreams of becoming Web Developers a reality."
Listen to Wolff tell his story here.
Congratulations Wolff – all of us at VanArts are rooting for you!
Ready to launch your own web career? Talk to us today about how to get started.