This is the Way: VanArts Visits ILM
Senior students in our Visual Effects for Film & Television program spent their last day of class touring Vancouver's facility for Industrial Light & Magic (ILM) — and we were honoured to be the first student group to visit the studio since COVID.
ILM is the studio founded by George Lucas in 1975 for the original Star Wars, and has since been one of the leading visual effects companies in the world, still creating the effects for franchises at Disney, Lucasfilm, Marvel, and countless other Oscar-winning productions.
Arranged by Department Head (and former ILM employee) Wade Howie and hosted by Matt Leonard & Kim Paris in Training & Talent Recruiting, students enjoyed a facility tour with photo ops with props & characters, Q&A, and explanation of internships through their Jedi Academy and how to apply for junior studio positions.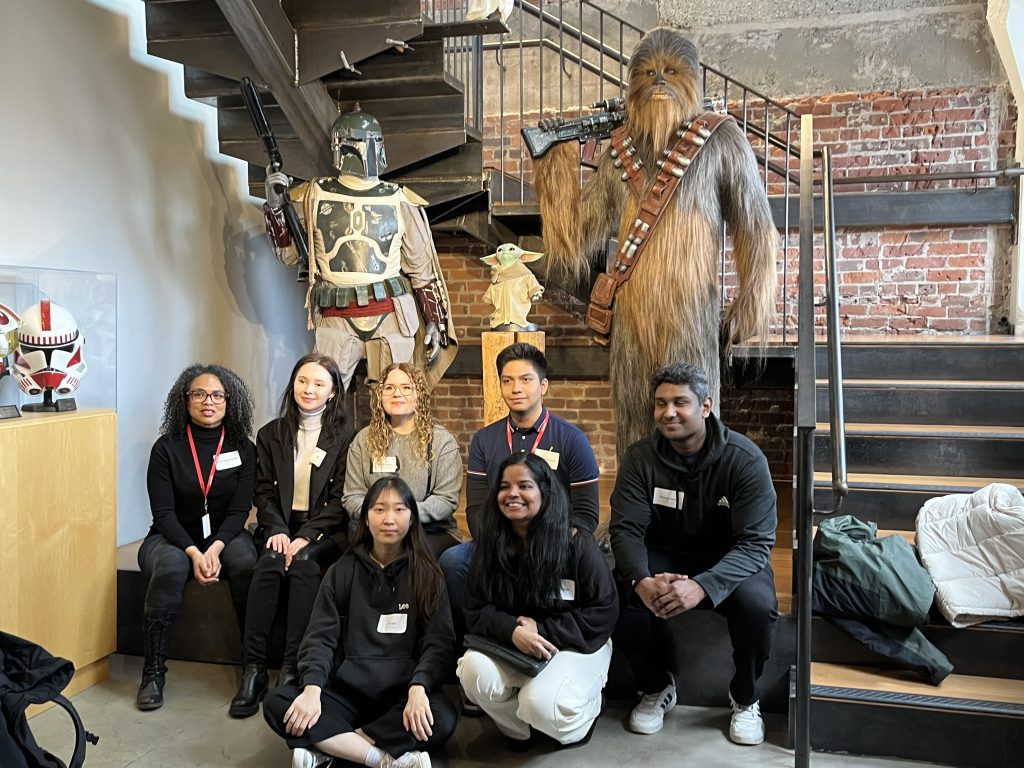 Many graduates from VanArts have worked at ILM over the past few decades. Most recently, Juanping Ye graduated 6 months ago and soon afterwards joined the Jedi Academy training program, leading to her current full-time position in their layout department.
She shares,
"After graduating from VanArts, I was blessed to be accepted into ILM's Jedi Academy for Layout/Matchmove. I appreciate everything I learned at VanArts; it indeed prepared me to start my career in the film industry."
– Juanping Ye, VFX Artist @ ILM
As our newest graduating class ventures off into their dream careers, we look forward to seeing which productions they will be working on. The Force is with them due to the industry-level training they have and booming opportunities in the industry.
Here's a few more shots of their fun & inspiring visit!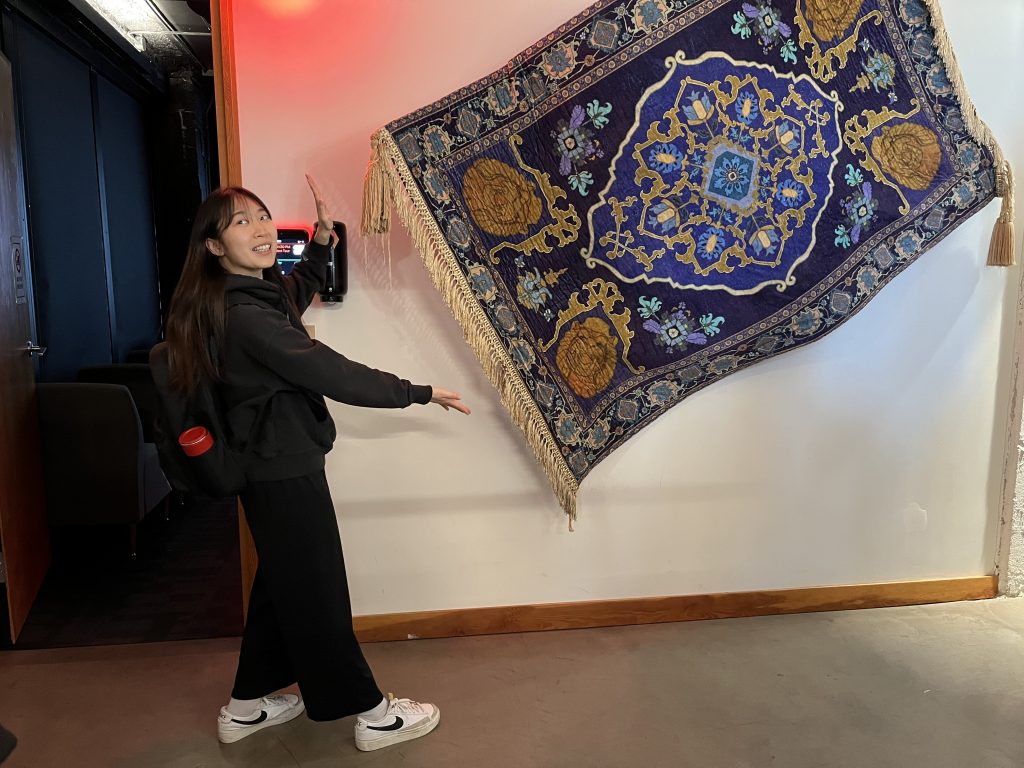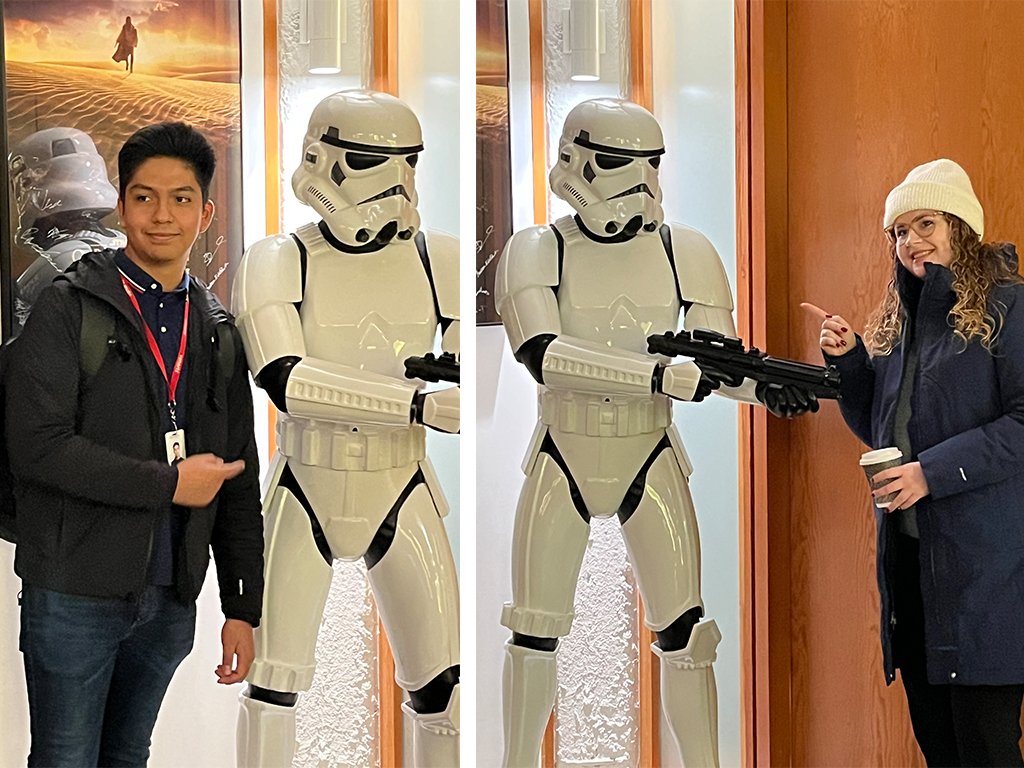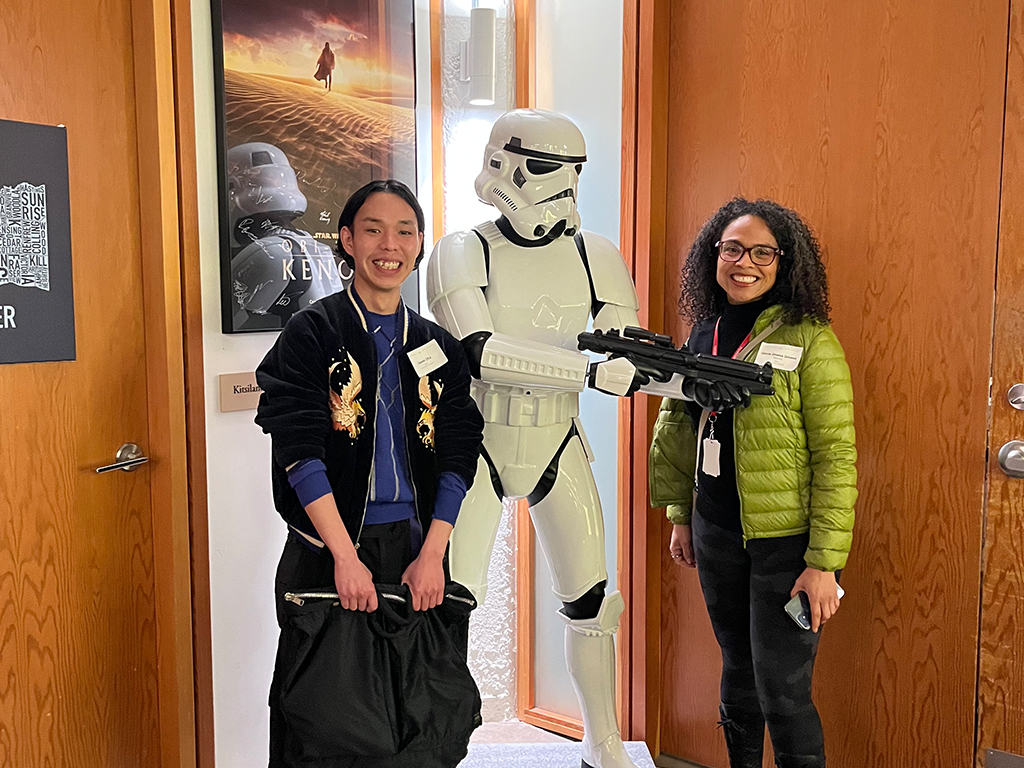 Many thanks to everyone who made this visit possible!
Ready to launch your own VFX career? APPLY NOW >>