Students Learn About the Power of Voice
Last Friday, VanArts' Broadcasting & Online Media department was pleased to welcome Leo-Award nominee Michael Daingerfield to our campus as a guest speaker. Students from Acting, Visual Effects, Animation & other departments joined in to hear pearls of wisdom about working in the film & television industry, and to hear Michael rattle off his amazing voices!
Michael Daingerfield is one of the busiest and most versatile voice artists in North America, nominated for 4 Leo Awards: Best Voice (2016), On-Camera (2006, 2011) and Screenwriting (2006) and a UBCP/ACTRA Award: Best Voice (2015). He has been in the business for twenty years, working in Toronto, Los Angeles, New York and Vancouver in over 2000 projects.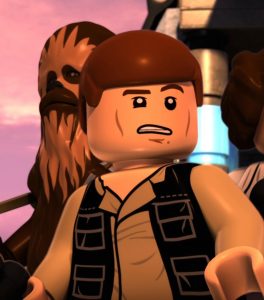 As a voice artist, he has played 'Indian Chutney/Crunch Munchers Cereal' in Sausage Party, 'Dr. Saunders/Krux' in Ninjago, 'Han Solo' in Lego Star Wars: The New Yoda Chronicles/Droid Tales, 'Braeburn' in My Little Pony: Friendship is Magic, 'Jokes Knightly' in Nexo Knights, 'Gintoki Sakata' in Gintama and 'Vink' in Nerds and Monsters.  You may also recognize him as the voice of NBC, Truvia Sweetener, Nissan, Central Bank, Nautilus and Access Communications to name a few, and as characters in the animated series' Ace Ventura, Iron Man, George of the Jungle, Pucca, Inuyasha, Packages from Planet X, Kid vs Kat, InuYasha, Gundam 00, No GO, Ghost in the Shell, The Story Of Saiunkoku, Death Note, Black Lagoon, and Nana.
Voice acting is a popular subject across so many departments at VanArts, so it was great to have Michael share stories and advice with our students about how to work with directors and producers and how to break into the industry. Michael also teaches at On the Mic Training here in Vancouver.
Thanks Michael for spending time with our students and inspiring them to find their voice!
Want to learn more about Acting? Broadcasting? Animation? Contact us today!