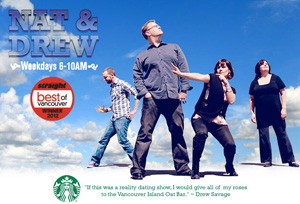 The Broadcasting for Radio & Television Department of Columbia Academy at VanArts got a special visit today from local radio personalities Nat Hunter and Drew Savage, better known as Nat & Drew from Virgin Radio's morning show. 
The Georgia Straight recently named Nat & Drew as winners in their 2012 Best of Vancouver feature for Best Morning Radio Show Hosts.  VanArts was delighted to hear them speak today to our students about how they got started in the radio business, what a typical day in broadcasting is like, and how they work as a team on the air. 
Thanks Nat & Drew for spending time with our students today!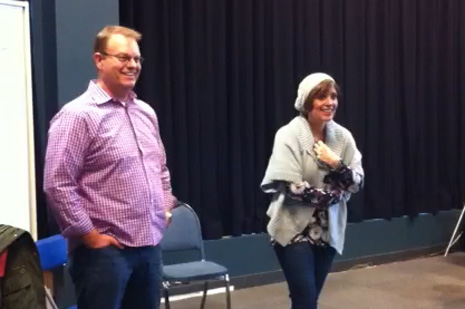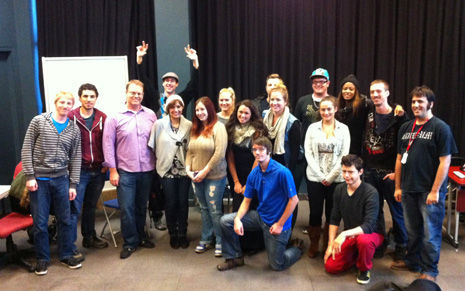 (Nat & Drew image courtesy Virgin Radio)