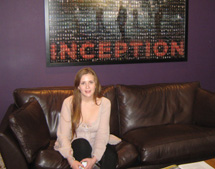 In September 2010, VanArts welcomed Eleonor Lindvall and Johan Nilsson from Sweden into our full-time Visual Effects Diploma Program.  Prior to coming here to study in Canada, Johan was a high school teacher at Ljud och Bildskolan in Varberg, and Eleonor was a student there.
Upon graduating a year later from VanArts, Eleonor returned to Europe and landed a job at Double Negative Studios in London, UK, one of the largest VFX companies in the world.  She reports to us, "It feels fantastic to be working for such a good and established company, well organized and it's been absolutely awesome!"
Check out Eleonor's profile interview on Double Negative's website! >>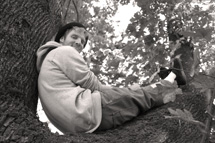 Johan received his post-graduate work permit and got hired here in Vancovuer at their branch of MPC (Motion Picture Company).  Of his experience at VanArts, he tells us, "I checked out a bunch of different schools, and VanArts had the best reputation.  I came here because Vancouver is Hollywood North and this is the place to be right now."
It's great to see both of these talented grads land their dream jobs and begin contributing to the worldwide field of visual effects, which is growing in leaps and bounds.
Johan and Eleonor are both featured in this promotional video for our VFX program, along with several of their classmates.