VanArts Graduate from Mexico, Oscar Mar (Visual Effects Diploma, 2006), has just been featured in an amazing and extensive article for Medina Magazine online, highlighting his career as a 3D artist at Electronic Arts and his current position with Ubisoft in Montreal. 
Throughout his career, Oscar has worked on titles such as Skate, Face Breaker, Need for Speed, Splinter Cell: Conviction, and the recent Michael Jackson game for Microsoft's Kinekt.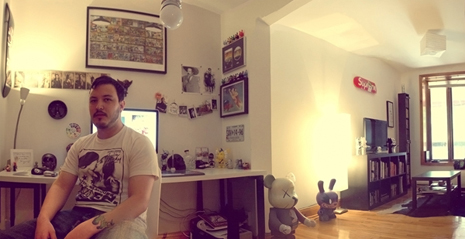 The full article, in Spanish, can be read here: http://magmedina.com/2011/01/oscar-mar-una-vida-iluminada-entre-videojuegos-y-universos-digitales/
(Paste URL into Google Translate for English)
Congratulations Oscar!
Check out his website at: www.oscarmar.com