Demand for Jobs is Higher Than Ever
VanArts has been in the business of training artists for the 3D Animation, Video Games and Visual Effects industries for over 26 years, and graduates have always had success finding employment. But in all this time, we've never seen demand as explosive as NOW.

In our home city of Vancouver alone, just this year:
• Walt Disney Animation Studios opened a Vancouver studio in January for production of a feature-quality MOANA TV series for Disney+.
• WETA Digital (LORD OF THE RINGS) has announced the opening of a Vancouver facility (second only to their Oscar-winning studio in New Zealand).
• Electronic Arts Canada is expanding their operations into a new facility for up to 600 more employees.
• Framestore (DOCTOR STRANGE, GUARDIANS OF THE GALAXY, etc.) is adding Vancouver to their network of studios in Montreal, London, & elsewhere.
• Industrial Light & Magic (STAR WARS, MARVEL) has expanded its facilities to include 20,000 square-foot virtual production soundstage and is "actively recruiting with an eye towards hiring people from under-represented communities" through their Jedi Training Academy.
• Animal Logic (THE LEGO MOVIE) is expanding into a new purpose-built studio facility with a goal to hire 300 more employees.

…and this is on top of the hundreds of other studios like Bardel Entertainment, Mainframe Studios, Atomic Cartoons, Archiact Interactive, Cosa VFX, Double Negative, ICON Creative, IUGO Mobile, Scanline VFX, Sony Pictures Imageworks, Titmouse, and Wild Brain (plus many others!) which are still clamoring for more talent.
…and it's not just Vancouver. Many of our graduates are hopping back and forth between our city and Montreal, where studios like Technicolor Academy have been snatching up tons of people to hire for all kinds of projects.
These studios are literally contacting VanArts on a regular basis asking us, "When do your students graduate? We need more people!"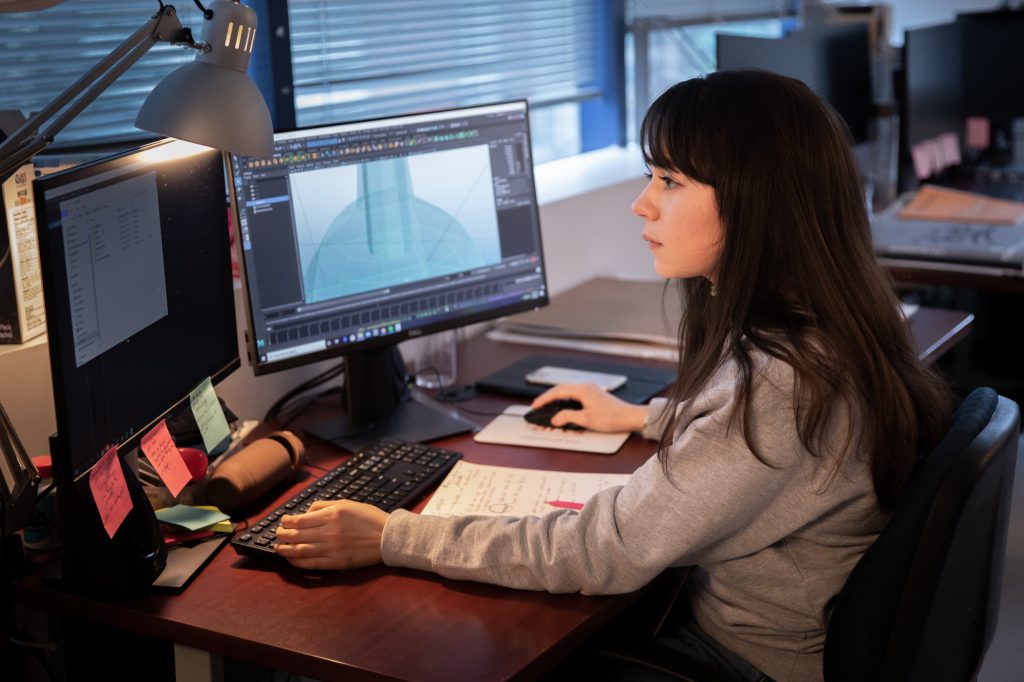 What Does This Mean for Artists?
When big players like Disney and WETA set up shop in Vancouver, it not only speaks to the trust in our local talent pool, but by default it opens up doors for everyone. The big studios will start by hiring seasoned professionals from the smaller to mid-sized houses in town, which creates more openings for their production teams. Like a domino effect, the competition rises along with the production values and quality.
Not only that, but the post-pandemic era has created a massive demand for content on streaming platforms, and studios are stepping up their game.
As stated in an article on The Rise and Future of High-End Episodic VFX for the Visual Effects Society magazine, "Visual effects is perhaps the fastest-growing component of the film and television industry. It's fantastic that we've seen an explosion in content creation of all types, and we've seen a consequent growth in demand for visual effects."
Click here to read the full article.>>
The Time is NOW – Start Your Training in September 2022
VanArts offers 1-year diploma programs for 3D Character Animation and Visual Effects, and Game Art & Design which teaches cross-over skills not only for video game production but animation & FX as well.
Scholarships are available, so mention this in your application or speak with our admissions team if you have questions.
After one intensive year of study, you are ready to walk confidently into a job interview with a demo reel, a network of colleagues, and software knowledge that studios want.
They not only want it, they need it desperately.

Make art your life. Your future career is waiting.