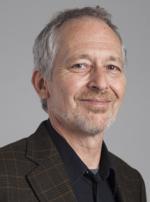 VanArts is pleased to welcome our new Department Head for Visual Effects and Game Art & Design, Mr. Wade Howie.
A pioneering artist in digital visual effects, Wade Howie's production career spanning 3 decades has included 12 years with George Lucas' Industrial Light and Magic as VFX Supervisor/Director, Head of Modelling and Animation, & Creative Director for animated TV and commercials.  His other roles include Art Director for games at Electronic Arts, on-set Supervisor for various CG/live action hybrid productions, and journeyman FX and lighting artist for film & TV. His feature credits include Terminator 2, Star Trek VI, Jurassic Park, The Mask, Casper, The Wild, Watchmen, TRON:Legacy and The Thing. As well as training and mentoring new CG artists in industrial settings across Europe, US, Canada and Africa, Wade has worked as a college professor and consultant for new studios bringing CG artists online. He has also contributed at software development firms Alias Research Inc. (Maya) and Side Effects Software Inc. (Houdini), and has a background in traditional art and design as well as filmmaking.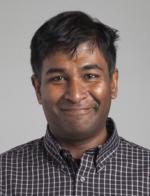 We would also like to welcome Mr. Izmeth Siddeek to our esteemed faculty for Game Art & Design.
Izmeth Siddeek has over a decade of professional experience in the film & video game industry as a Lead Character Artist, Visual Development Artist, and Modeler. He has worked on titles at Electronic Arts Canada, Frantic Films, Bioware, and most recently at Vancouver's Capcom Games Studio on Dead Rising 2, Dead Rising: Case Zero and The Bigs. He is proficient in several software packages and has presented his work at the Game Developers' Conference (GDC) in San Francisco.