The New Year brings new faces to VanArts! We are pleased to put the spotlight on a few awesome folks who have recently joined our faculty.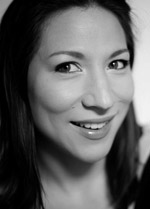 In-Ah Roediger, a new instructor in our 2D/3D Character Animation program, is a graduate of Gobelins, l'ecole de l'image in France. In-Ah has worked at studios including Framestore, Double Negative, MPC and Sony Pictures Imageworks, with film credits that include Harry Potter and the Goblet of Fire, The Tale of Despereaux, Where the Wild Things Are, Iron Man 2, Paul, The Smurfs, Hotel Transylvania, Cloudy with a Chance of Meatballs 2, The Amazing Spiderman 2, Guardians of the Galaxy, and Goosebumps. She was also nominated for a VES Award for her work as Lead Animator on "China Doll" in Oz, the Great and Powerful. We are excited to have In-Ah on board to inspire our animators!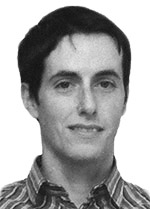 We have recently welcomed James Finn, a Masters of Science in Interactive Media graduate from University College Cork, to our Web Development & Interactive Design faculty. James has developed numerous cross-platform mobile applications and websites for businesses in the south of Ireland and has acted as tutorial coordinator for mobile development, graphic design and introductory programming. He has created many projects, from initial concept to final launch, in fields as diverse as the medical, educational, sport and technology sectors and we are excited that he's bringing his passion for coding to our students.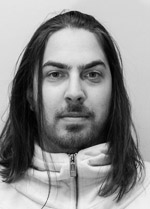 And finally, our Visual Effects for Film & Television Department has brought Stephen Tucker on board. After attaining a Bachelor of Applied Arts in Animation from Sheridan College, Stephen went on to work as a Product Specialist at Side Effects Software Inc. before beginning his career in film and games. He has worked as a Visual Effects Artist and Technical Director in both fully animated and live-action films at Starz Animation, Dr. D, and Digital Domain. Presently, James works on Microsoft's Gears of War franchise, so we're pumped to have him at VanArts.
If you would like to meet our fine faculty and speak with them about how they can prepare you for an exciting arts career, don't delay! Contact us today about free class audits or other ways to get a window into the quality training we provide.