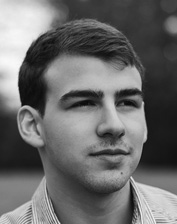 It does our hearts good when we hear of our super-hero grads taking over the digital world! Vancouver is all a-twitter with new media companies, mobile start-ups and businesses who NEED a slick, awesome web presence. Luckily, our graduates in Web Development & Interactive Design are geared up for the task and out there making it happen.
Charles-Mathieu Seguin from Montreal is now a web developer for Face3 Media, a designer for his own clients and photographer for Tempo Mag.
In his own words, "VanArts is one of the best schools in the world for media arts. I learned a lot of things during my year of study, such as server and client-side programming, front-end development, print and digital design, typography and internet marketing techniques. Their small class size helped me go beyond the curriculum, learning how to work technologies that now help me achieve a workflow like no other."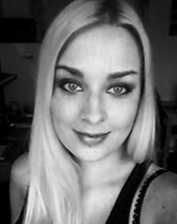 Annette Parkes is a graphic designer and website developer based in Vancouver, who has designed sites for several freelance clients and with Google Partner Agency Marwick Marketing.
In her own words, "Website design and development is something I'd been interested in since first using the Internet as a kid. The education I received at VanArts from industry professionals was invaluable to me as a launchpad for my own career doing something I love. Since graduating from VanArts I have been working as a freelance web designer, developer and consultant for many companies based all over British Columbia. Using modern web standards, I now create functional, fully customized websites that effectively tell a brand's story, with a focus on mobile device responsiveness, search engine optimization and a stunning design."
Kimberly Alvarez has also been very busy since graduating from VanArts, and is now a junior web developer at Creative B'stro, a full service marketing agency in Vancouver.
In her own words, "Studying at VanArts was one of the best choices I've made. I'ts opened a lot of doors for me, and since graduating it's been easy to find jobs. In the program, the teachers were very knowledgable, up-to-date with the web standards, and were just plain cool. In the short amount of time studying web development at VanArts, I learned HTML, CSS, JQuery, PHP, MySQL, Flash and most importantly, programming logic. The design classes in the program also ignited my love for design and taught me about user interface alongside user experience. By the end of the program, I was able to design and code fully dynamic and functional websites from scratch.
Upon graduation, I began working as the sole graphic/web designer at a start-up design agency and quickly moved on to another agency where I was able to combine design and development. Finally, when the opportunity arose, I was able to land a position at my dream company as a web developer. All of this because of that one year at VanArts!"
Is a career in Web Development & Design calling your name? 
CONTACT US TODAY to audit a class and get started!