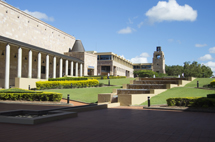 One of the most exciting developments at VanArts has been our degree pathway partnerships with universities and colleges around the world, which give our graduates the option of continuing their studies towards a Bachelors' degree in their chosen field. 
VanArts' President Alan Phillips and Student Services Director Ken Priebe both had the recent opportunity to visit some of these schools in person, see their beautiful campuses and meet their staff and students. The schools visited were Bond University in Queensland, Australia (above left and below), Deakin University in Melbourne, Australia, and Media Design School in Auckland, New Zealand.  All three campuses are beautiful, dynamic, and full of creative energy, with excellent programs and facilities for students to pursue their studies.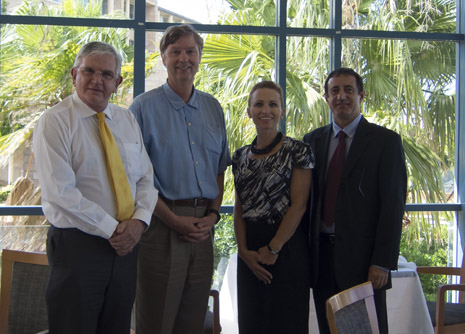 At Bond University: (Left to right) Professor Raoul Mortley, Dean of Faculty in Humanities & Social Sciences, Mr. Alan Phillips, President of VanArts, Ms. Veronica Boulton, Faculty Business Manager, Dr. Michael Sergi, Director of Film & Television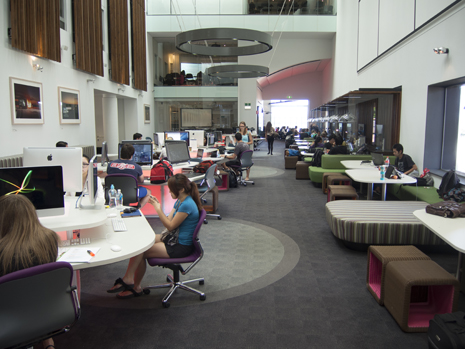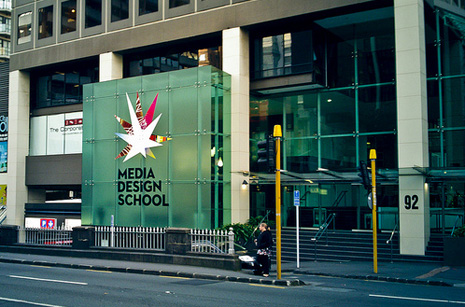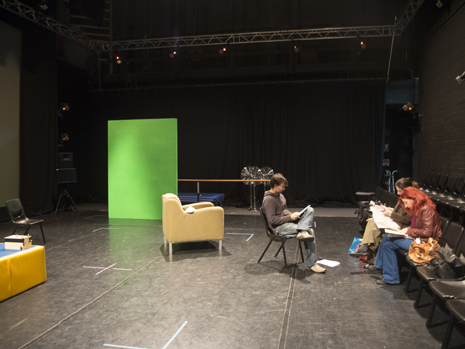 At Deakin University (above photo: Motion Capture Lab), we also got to catch up with our fellow VanArts 2D Animation graduate Rhin Kelly (below), who is currently studying at Deakin pursuing her Bachelor's degree in Film and Digital Media under the pathway program (and really enjoying the experience.)  We look forward to seeing more of our graduates choose this option of pursuing their degree at these fine institutions!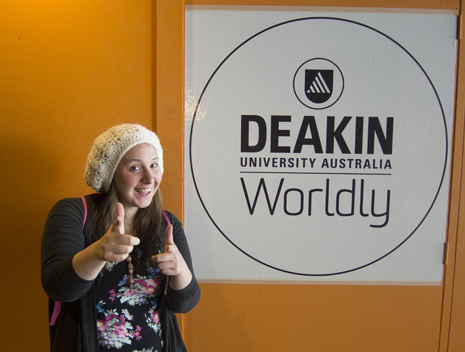 For a detailed look at which VanArts programs are eligible for applications to these degree pathways, visit our Degree Pathways page here >>