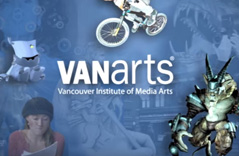 When we last left our hero, the Amazing VanArts Institute, it had just established itself for 10 years strong as a key center in Vancouver for training in Animation, Game Art & Design and Visual Effects at its campus headquarters on Beatty Street. But there would be new artistic arenas to conquer in this thrilling episode!
In 2006, VanArts added a new program to its roster which took it into new facets of media arts to explore. The advent of DSLR cameras and the art of photography moving from film and darkrooms to pixels and memory cards brought new opportunities to arise, so with the cooperation of Vancouver Photo Workshop's director Marc Koegel as our founding department head, VanArts launched the first diploma program in North America for Digital Photography.

Our first few classes were pretty small, but overnight it grew into a hugely popular program, attracting many students who wanted a career in this rapidly-changing field of commercial photography. Expanding into the photographic universe also meant that more space was needed for a state-of-the-art studio facility, so a new location was secured at 626 Pender Street, which had the high ceilings needed for lights, backdrops and all of our extra gear. For a short time, VanArts straddled space at both Pender and Beatty, until finally in September 2007 we moved everything over to Pender.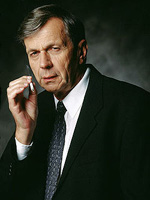 In January 2008, VanArts expanded even further by bringing the William Davis Centre for Actors' Study on board. Legendary Canadian actor William B. Davis, known to many as "The Cigarette Man" on The X-Files, had founded his own school for professional actors' training in 1989, and after nearly two decades as a staple place for actors in Vancouver, merged with us at our new campus with Christine Willes and Greg Kean leading the department. Now we had actors in the building, which meant they could collaborate with other departments in photography for head shots and offer their craft to animation and VFX students alike!

From the very beginning of founding VanArts with its animation program, our President Alan Phillips saw the school's future as encompassing a vast myriad of media arts in addition to animation. With each passing year in those days, the formation of VanArts was beginning to fulfill that vision even more.
Keep watch for our next Throwback-Thursday post on October 29th, when we will see another campus move and more departments joining the fold!
Previous Episodes: One – Two – Three