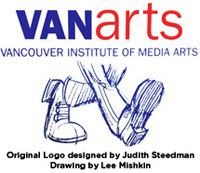 Welcome to our second Throwback-Thursday installment of the VanArts story — unfolding our history up to our 20th year anniversary which started here.  
In December 1996, VanArts moved to a new location on 837 Beatty Street in the heart of Yaletown, right across the street from BC Place Stadium. Today the same building is part of a gymnastics center, but for a time, it was the place where many animators got their start — sweating in the trenches with the flipping of animation paper to cool them off.  It was only the beginning of so much more to come.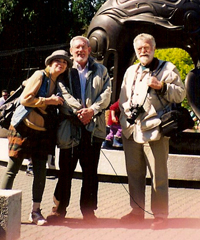 With Lee Mishkin at the helm of the Classical Animation program, VanArts was able to attract some very talented people who he had worked with over the years to teach with us. Included in this team was Animation Director Bonita Versh and Academy-Award winning Animator Bob Godfrey, who began visiting every summer in the early days as guest instructors for our summer intensive program.
Bonita Versh was one of the first few female animators working in 70s-era Hollywood, and got some of her first animation jobs through Lee Mishkin. Lee was her mentor in the early days of her career, assisting and animating on the Emmy-nominated Fairies film. She started out in the Layout Department at Hanna-Barbera Productions in the late 1960s, and moved on to work at many Hollywood studios over a long career including Film Roman, Warner Brothers, Chuck Jones Films, Walt Disney TV, DePatie-Freleng, Playhouse Pictures, Colossal Pictures, Duck Soup, and Nickelodeon. Bonita was one of the first American female commercial directors at Klasky-Csupo Commercials in Los Angeles, a posititon she held over 12 years, and one of the founding members of Women in Animation which presented numerable education programs for over 20 years. In addition to her passion for helping young animators, she loves to draw, and would instill this in our students each year! 
Bob Godfrey (1921-2013) was one of the funniest and most well-renowned animation figures in the UK and around the world, having animated short films and commercials for over fifty years, including the popular animated series Roobarb and Custard. He inspired countless animators, including Terry Gilliam, Richard Williams and Nick Park, and helped many break into the business. His films have won several awards including an Oscar in 1975 for his animated film Great, and his success garnered him the Member of the British Empire medal in 1986. Listening to Bob tell stories about his career, from working with the Beatles to how he won his first Oscar nomination, was hilarious and hard to forget. He had cameos in the Beatles' films Help! and A Hard Days Night, rode his bike everywhere, and was also a teacher at the Royal College of Art in London, rightly earning the nickname "Godfather of British Animation."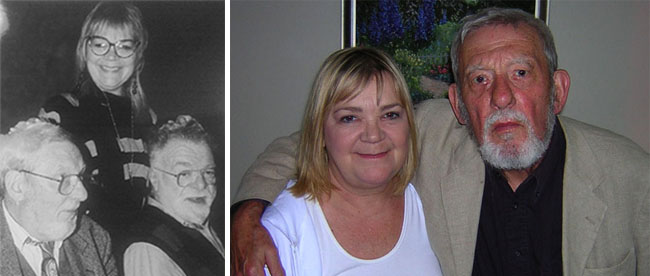 This CBC news story from 1997 shows Bob with Lee Mishkin — in action in the classroom!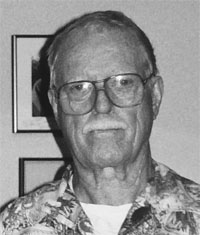 Another guest instructor who began sharing his knowledge with VanArts students in the early days was Ken Southworth (1918 – 2007).
Ken had extensive animation credits spanning an almost fifty-year career, including twenty-one years with Hanna-Barbera Productions, Walt Disney Studios, MGM, Walter Lantz, Warner Bros, Filmation, and many other studios and projects. This guy had worked on everything from Alice in Wonderland to Scooby-Doo to He-Man, and it was an honor to have him in our line-up of teaching talent. The group photo of our 1999 summer intensive class below shows Ken posing alongside Lee Mishkin, and another special guest: Bill Matthews.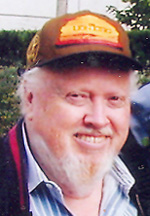 Word got around about this new animation school in Vancouver called VanArts, and in early 1996, VanArts President Alan Phillips was invited to visit Walt Disney Feature Animation studios in Burbank California. There he met Manager of Artists' Development Bill Matthews, who was close to retirement after a long career in animation. In the 1950s, Bill worked on effects animation for Disney's Sleeping Beauty and later for NASA, and had been one of the founding directors of Sheridan College's Animation Program before returning to Disney.  Shortly after that meeting, Bill was on a recruiting visit to Vancouver and dropped in to VanArts.  This was the beginning of a beautiful friendship where Bill would visit our school for one week every summer to speak with our animation students, give advice on their work and inspire them to greatness, for nearly 20 years running.  (He also has animated cameos in several Disney films!)

In those early days of VanArts, the summer was an amazing time having all of these legends in the classrooms giving golden artistic and career advice to our students. They were great storytellers, amazing talents and just all around fun & fantastic people! Their legacy as Founding Advisory Board members lives on in the work that our animation department continues to create.