Last week was a great time participating in Spark FWD Festival & Conference for Visual Effects in Vancouver! Many of our current students and graduates were there to check out the great line-up of speakers and presentations at the VanCity Theatre, from Feb 5-9, 2014.
VanArts was represented at the job fair, where several local animation & VFX studios were present to recruit the latest talent, including Digital Domain, Framestore, Gener8, Image Engine, Industrial Light & Magic, Moving Picture Company (MPC), Nerd Corps Entertainment, Prime Focus World, Rainmaker Entertainment, Scanline VFX and Zoic Studios. There are VanArts graduates already working at ALL of these studios, and with the amount of hiring going on right now, there are sure to be more!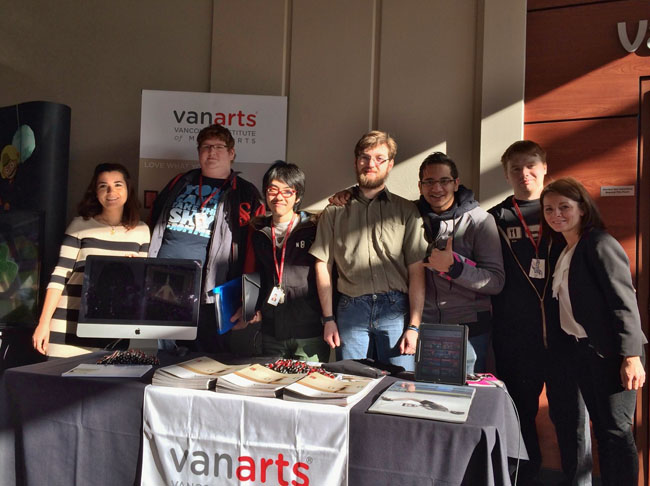 Also participating in the panel on Vancouver's Animation and VFX Schools was our own Head of Animation/Dean of Faculty Wayne Gilbert, speaking about the strengths of the VanArts program along with other esteemed educators, moderated by Anne Denman.