VanArts was proud to lend its support to the Spark Animation Festival & Conference hosted by our local Vancouver ACM SIGGRAPH Chapter from September 8th-12th at the Vancouver International Film Center.  This was the third annual animation festival for the chapter, and brought in a variety of guest speakers and representatives from Pixar, Disney, Dreamworks and other esteemed members of the animation community.  While they were in town, VanArts was grateful and privileged to have visits to our campus by some of these industry guests.
At the event, VanArts sponsored the Animation in Vancouver panel, moderated by Larry Bafia, who is also chair of the Spark Festival.  Discussing the animation scene in Vancouver, from the vantage point of the smaller independent studio, was Ian Kirby (Founder & President, Sequence), Jesse Davidge (Director/Producer, Blatant Studios), Chris Browne (Creative Director, Digital Alchemy Entertainment & former VanArts student), and Aly Jetha (co-founder, Big Bad Boo Studios).   The team talked about the rewards and challenges of running an animation studio and all had great things to say about our local industry.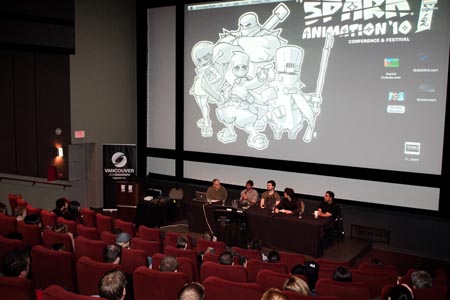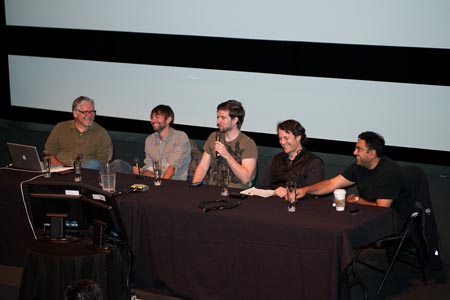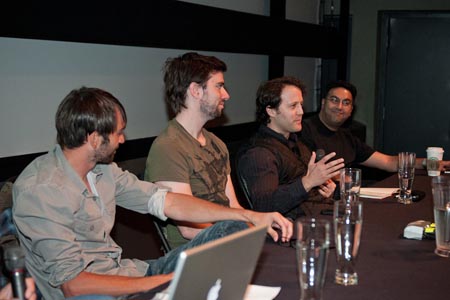 At the VanArts booth in the theater lobby, Communications Director & Stop-Motion Instructor Ken Priebe was present to share information about our programs, network with attendees and sign copies of his published books on stop-motion animation.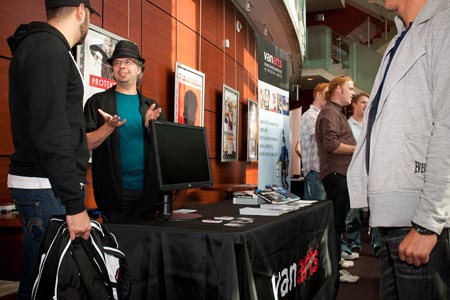 Many of our working graduates attended the event as well, so stay tuned for an upcoming blog post highlighting some of their comments.  A big thanks to all who were involved with Spark Animation!  Looking forward now to the SIGGRAPH Conference coming to Vancouver in 2011!
(Photos by Tony Tsai)