Last week was an incredible buzz of activity in Vancouver as the 2011 SIGGRAPH Conference, largest in the world for computer graphics, made its historic first landing in Canada from August 7-11.
Check out the official press release: SIGGRAPH 2011 ranks as Vancouver's Largest Conference Ever
VanArts was on the exhibition floor with our booth, which attracted hundreds of attendees to speak with our world-class faculty, ask questions about our programs, and enter our photo contest by having their pictures taken (many with our lovely models) in front of our green screen.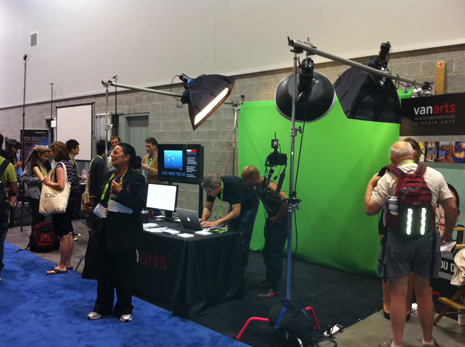 Congratulations to our First and Second Prize winners below! See the rest of our photos online at Facebook and Flickr.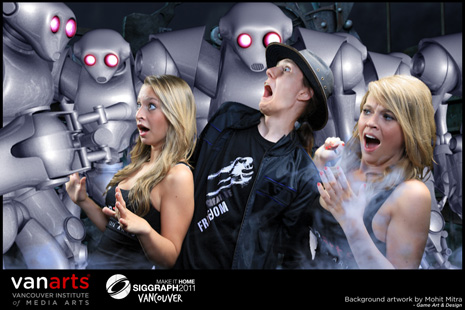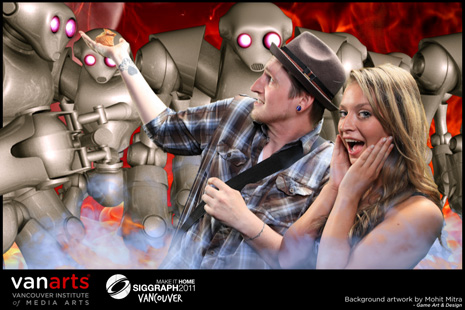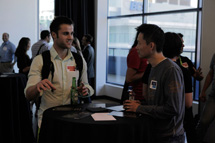 VanArts also hosted two major industry events at our nearby campus. Monday evening we welcomed HOUDINI & Side Effects Software for an Industry Mixer, and all day Friday was a ToonBoom Open House.  At both events, the latest developments to their respective software packages were showcased and guests got the opportunity to network, learn and gain inspiration and knowledge, which is what SIGGRAPH is all about!
A huge thanks to all of our faculty, staff, students and colleagues who visited us and put so much energy into our activities throughout the week.  Watch for us next year in Los Angeles at SIGGRAPH 2012!