VanArts is looking forward to Canada's largest Comic Convention FAN EXPO (based from Toronto) coming for the first time to Vancouver on April 21-22, where we will be on the floor as exhibitors, at BOOTH #426!
Even more exciting is watching the guest list grow and witness the various connections the event has to VanArts.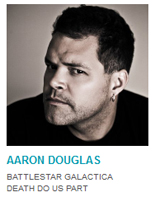 Most recently added is Aaron Douglas, a graduate of the William Davis Centre for Actors' Study at VanArts. He is best known for his starring roles in Battlestar Galactica and The Bridge, and most recently the upcoming film Death Do Us Part.  Aaron is one of our celebrated graduates who has often come back to offer his guidance and advice to our current acting students.
Another very recent addition is our Acting graduate Georgie Daburas, who is currently the lead actor in the local web series Hitman 101. 
Click here for the full story on Hitman 101 >>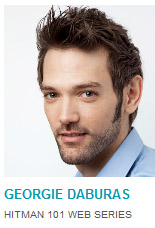 Also among the various exhibitors and guests our own Steve Rolston, who teaches our part-time course in Comic Book Production, and two of our animation graduates who have made it big in the comics industry: Nina Matsumoto (VanArts Grad 2003) and Dan Schoening (VanArts Grad 2000).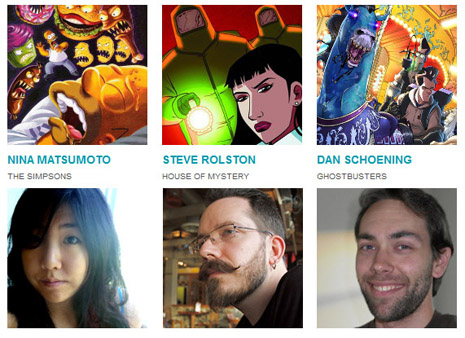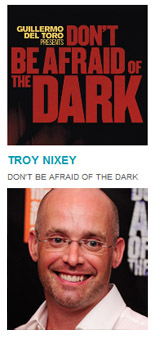 Another interesting distant connection to VanArts at Fan Expo Vancouver is the guest appearance of Troy Nixey, who took our part-time course for Intro to Stop-Motion Animation with Ken Priebe back in 2001.  At that time, Troy was an up-and-coming comic artist, and more recently was hired by Guillermo del Toro to direct the feature film Don't Be Afraid of the Dark, based on the strength of his short film Latchkey's Lament.
It's always neat to see where our various VanArts students land! 
On top of all of these VanArts stars being present at Fan Expo is the full guest list of celebrities, which includes none other than the original 1960s Batman & Robin, Adam West and Burt Ward.  (The distant connection here is that the animated titles to the Batman series were created by our founding program director for the VanArts animation program, the late Lee Mishkin.)
Hope to see you at Fan Expo Vancouver!  Tickets are now available at www.fanexpovancouver.com so be sure to drop by our booth and talk to us.  You never know who you will run into!