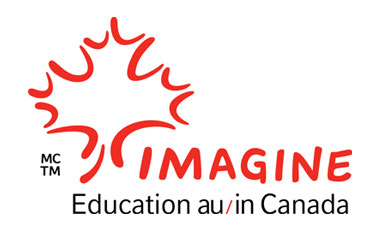 VanArts is pleased to announce our new association with Imagine Education in Canada!
A designation previously exclusive to the public education sector, the Imagine Education in Canada brand is now open to private institutes like VanArts. The brand comes from a joint effort by Foreign Affairs, Trade and Development Canada (DFATD) and the Council of Ministers of Education (CMEC) to promote the unrivalled high value of the Canadian educational experience by aiming to "convince international students that the quality of a Canadian education will provide them with the tools they need to develop their full potential."
The use of the Imagine Education brand by educational institutes like VanArts "signals that it consistently provides high quality education programs, deals with international students in accordance with recognized codes of practice, and is subject to quality assurance mechanisms that monitor adherence to set standards." We are thrilled to have this association with Imagine Education in Canada and their recognition and promotion of quality education here.
Click here for more information on Imagine Education in Canada, and Contact Us today about how to get started at VanArts.