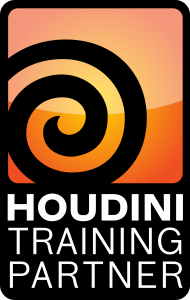 Certified in Houdini Training
VanArts is proud to announce that SideFX Software has added us to their official list of certified schools for quality training in Houdini, one of the most popular industry-standard softwares for visual effects.
Judges from Double Negative, Pixar and Walt Disney Studios agreed that the student work coming out of our Visual Effects Program is outstanding, and this news is just the beginning of a new kind of collaboration through this prestigious certification.
What is Houdini?
Houdini is a 3D animation software application that covers all major areas of 3D production and specializes in simulating physics-based effects such as pyro, fluids and physical destruction. It is being used in various feature animation productions by Disney and Blue Sky, visual effects studios such as MPC, Double Negative, Method, FuseFX & Industrial Light & Magic, and even game studios like Electronic Arts. Many of these studios have a presence in Vancouver and have hired graduates from VanArts based on the quality training in Houdini they have received here.
Comments from our Head of Visual Effects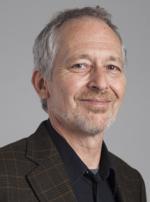 Wade Howie, Head of our Game Art & Design and Visual Effects programs and an industry professional for 30+ years, has worked with Houdini on several feature film productions and was a Senior Houdini Artist at Side Effects software before joining VanArts.
"Houdini is being used for everything from visual effects, to generating terrains for games to even visualizing data flow outside the entertainment industry. Becoming a certified school is exciting, as we have worked hard to make it a bigger part of our programs at VanArts, in order to meet the needs of studio recruiters. Studios such as Double Negative, MPC and others come to us looking for the best Houdini artists and often hire them on the spot."
It's a great time to get the training you need to work in this industry, as Vancouver is the World's #1 Hub for Animation, Games & VFX with hundreds of productions created here every year. Get more information on our Visual Effects program and begin your application today to get started!